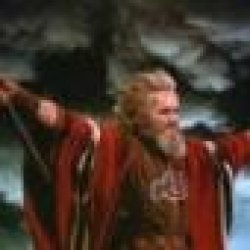 Ohiostate1957
---
MEMBER SINCE November 22, 2015
Recent Activity
Derision was the first word the came to my mind
Bama at Bryant Denny Stadium in Tuscaloosa for a night game - the tailgating scene there is unbelievable. Have worn my OSU gear there several times (my daughter is a Bama grad).
Its a compliment when someone makes a comment IMO. If you were sporting Minnesota colors probably not one peep. Just proceed with quiet dignity and a smile on your face. I learned from wearing OSU gear in Ann Arbor in junior high school (another story) that you just grin and bear it. It was fun when I visited my daughter in Tuscaloosa (she is a Bama grad) in the fall of 2015 (LSU game) wearing my scarlet OSU gear - fit right in until they got close enough to see it was OSU scarlet and not Bama crimson. I loved the comments. I will say the tailgating at Bama is pretty impressive.
2 in person:
Play: 2002 natty over Miami - second OT
Game: 2006 The Game (#1 v #2)
I was wondering the same thing - what is the SOL in Ohio for this? In WA we have a special statute that tolls the SOL until the persons knows the act happened and connects it to the harm alleged. That has led to a lot of "repressed memory" claims that in my view are disingenuous.
I know what you mean about shoulders and proportionality. The biggest guy I ever saw up close was Karl Malone when the Jazz were in town to play the Trailblazers. Was standing next to him at the bar.
Moved to Davis, California in 1970. Went to Davis High School. Our high school BB coach was Les Curry. His daughter was Denise Curry. Played college basketball at UCLA. 1978 AIAW (pre-NCAA) Championship, All-American 1979-81. Averaged 26.4 points per game. 1981 USA Basketball Female Athlete of the Year. 1979 US National Team World Championships gold and Pan American Games silver. Gold medals at the 1983 World Championships, Pan American Games and 1984 Olympics. Played professionally in France with Stade Français, winning French national titles in 1986-87. Naismith Basketball Hall of Fame, Womens' Basketball Hall of Fame, AAU Hall of Fame, UCLA Athletics Hall of Fame. In 1990 was one of the first four UCLA basketball players to have their numbers retired, joining Kareem Abdul-Jabbar, Bill Walton, and Ann Meyers.
Bill Cartwright, Elk Grove High School 7'1" center played against us in high school. We lost by 4 points. 1974 and 1975 California High School State Basketball Player of the Year. 1975 California High School Sports Athlete of the Year. College at USF. 16 NBA seasons Knicks, Bulls (titles 1991-1993), and Seattle SuperSonics.
Plus losing 4 starting O-linemen
You are correct - I studied the footage several times.
Woody's best athlete he ever coached (Jack Tatum) putting a hit on O.J.
Me too - born University Hospital 1957, UO law 1984, live in Yakima
I will concede that the immediate visceral reaction is not positive. The optics are not good.
Urban "Moses" Meyer - he led us to the promised land.
But once the bloom is off the rose...
Someone with more talent than me should photo shop Justin Fields in for him.
What are the criteria to participate? Bosa has not been a student at OSU since last fall.
Agreed - the West coast fans deserve a later start time - those who cut the cable cord cannot find sports bars open at 9 am to go watch games that start 12 est.
Fun fact: neither Bonds nor Clemmons ever failed a drug test
Neither did Lance Armstrong
How about Bob Stoops - he is still young enough, has Big Ten roots, and is probably getting bored like Urban Meyer did after leaving for retirement.
Keep your Bobby Petrino and Rick Pitino straight for God's sake!
I visit for the Schadenfreud - king of like watching them watching them mow their lawn with a 20" push mower on a 90 degree day while I'm breezing by on a 50" Toro Timecutter zero radius riding mower with a beer in the cup holder.