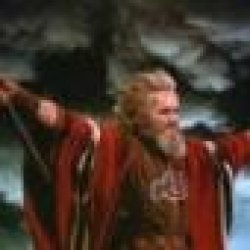 Ohiostate1957
---
MEMBER SINCE November 22, 2015
Recent Activity
Love the coaching trickeration
The time is NOW - not like UM where its always next year...
The Dirtburglars slogan: "Bandwagoning until the wheels fall off" - time to go home Sooners...
My second half Wisconsin game gear change - red OSU hoodie and black Brutus Buckeye hat
Don't believe the one day delay was due to Hafley leaving and seeing what develops there - he would defer to February if that were the case (like Martinez). It seems more logical he wanted to see what other DBs committed yesterday to get a better idea of the potential depth chart. Or to have the announcing spotlight all to himself.
and Byron Williams in Mars Attacks!
Seems like kind of a primadonna move IMO
Zeke
Chase
J Bosa
Haskins
Agreed - I too think Day knew this was coming and has already reached out.
Has a list ever been posted of the top DVers?
Owl Jolson, one of my favorites
ain't ever coaching in my neighborhood
Wolverines
The last 9 years have been the most successful of my career with me producing at a high level. My wife and I are both in the public education field, so we don't have a ton of money, but we have everything else you could want out of life. And then it got to the point for me where I spent a significant amount of time thinking about killing myself. I knew if I didn't figure something out it was going to happen. I can't speak for your brother-in-law, but from my experience it just gets so exhausting that death seems like a relief. And if you don't get help, you lose control. I had to figure it out before I hurt the people I loved by hurting myself.
Another beaut from OP
My 1st & 2nd grade team loves to start practice by me talking for 20-25 minutes about how good I was when I played and how they ain't never gonna be as tough as we were back in the day. It really fire them up for the 30 minute calisthenic period that follows my opening speech.

That's awesome! I'm a head coach with a loaded staff of assistants. It's a good mix of former head coaches and young guys who are hungry. We're a small school and play in a small school conference, but most of the teams are VERY well coached, and each win is hard earned.
OP from earlier posts. Coaches kids/kiddies - think the parents should know? Yuck
Be thinking of you here in Yakima