ohioscott
---
Member since 18 June 2011 | Blog
Favorites
SPORTS MOMENT: Wow that is tough, so many Buckeye moments, the Red Sox breaking the Curse, Showtime for the Lakers, but I have to go with Orel Hershisers 1988 season capped by a game 7 NLCS shutout, a game 2 World Series shutout, and a complete game clinching game 5.

COLLEGE FOOTBALL PLAYER: Archie Griffin
COLLEGE BASKETBALL PLAYER: Herb Williams
NFL TEAM: Cincinnati Bengals
NBA TEAM: Lakers
MLB TEAM: Dodgers and Red Sox
Recent Activity
Play well because Kill is gone, lose the game at the end because Kill is gone...ugh!
TD!!!! Yeah baby!
Edit- crap his knee was down at the 1
I can't believe the refs woosed out on that roughing call...and then a bad punt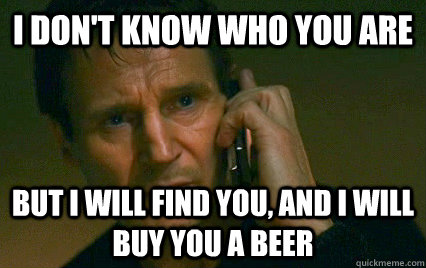 LOL, OK, uncle, I was just watching the race and I thought the dude looked like Aaron.
One thing for sure when I created this silly post it was because it was a boring no Buckeye football bye week...that sure changed in a hurry and not in a good way.
With the amount of money that goes into major programs like Ohio State the team should hire "secret service" like guys to drive, protect, and whisk kids out of potential stupid situations. The NCAA could put a limit of 10 such guys and each coach would designate the key players who get this. It would be a badge of honor for the players like being name Captain you would have a list of "key players".
Not going to happen.
Many of my favorites are prior to the last 15 years because I am an old fart, but here are few that I have watched most, if not, every episode. I love my DVR...
Big Bang
Blacklist
Justified
Lost
24
House of Cards
Madmen
Downton Abbey
Blue Bloods
Top Chef
Arrested Development
Burn Notice
Alaskan Bush People
Naked and Afraid
This Old House
Duck Dynasty
Game Time With Urban Meyer
Hell's Kitchen
The Last Ship
The Next Food Network Star
Is it true if I dig a really deep hole in the middle of the block O at the 50 yard line at the Shoe I will come out at a KFC in Shantou? And will they accept my Columbus area coupons?
Hi, first time, long time, great show! I was telling your call screener that I heard two things on Maury and wonder if they were true.
Is it true if your parents don't have any children there is a 100% chance you won't either? Also, can it be possible that 3 out of 4 people make up nearly 75% of the entire population of the world?
I'll hang up and listen.
That is a great link, I have spent much time there and for those of you who haven't been there before click the 2015 Team Guide at the top of that page or here. It is historical Buckeye porn.
He will be fine as long as he keeps working and doesn't start reading and listening to all the LA crap about "bust and who we should of drafted".
On a side note if he does end up in the Jenner/Kardashian clan AND his career tanks, he may get some insight on how to play in the WNBA :-)
Great job Remy! I use to do a lot of stat mining in my younger years for baseball, football, and basketball and I know how much work AND how much fun it is. Where you go way beyond me is how you present your findings. Thanks for doing what you do do do.
In the 4 years Archie was there (72-75) THE Buckeyes had at least one 1st team All-American every year (Hicks/Hicks/Shumacher & Myers/Ted Smith) and we had 2-3-3-3 slobs 1st team All-B1G those years.
The other impressive thing about AG rushing records is how much he had to share the carries with talented fullbacks, a running QB, and many games where he was on the bench for the 4th qtr, sometimes only playing half the 3rd qtr.
There were 10 games that he and another player both rushed for over 100 yards (4 Pete Johnson, 4 Corny Greene, Brian Baschnagel, Bruce Elia).
"He's a better young man then he is a football player and he is the best football player I have ever seen"- Woody Hayes
Cool beans, look forward to it. Thanks for what you do to enhance our experience on these boards.
Kind of a tall order, but can you rank Woody, Earle, Coop, Tres, and Urban by the winning pct of the head coaches in their coaching tree?
That is good to know. I don't get the SEC Network and rarely watch ESPN analysis except for Gameday, so I don't see him.
Tears of pride and joy; what a great follow up to last nights blow out.
Too much football left, but I will predict the Buckeyes will be the only undefeated Power 5 team left standing.
FSU will upset Clemson, then get beat by Duke in the conference final.
Stanford will win the Pac-12, but lose to ND.
Baylor, TCU, Oklahoma, and Oklahoma St will all have one loss.
Both Ole Miss and Alabama will win out.
So Ohio State and Notre Dame and then the committee will show their SEC bias by selecting a one loss Alabama, who didn't win their conference, and a two loss Ole Miss, who did, over a one loss Big 12 champ, a one loss ACC champ, a two loss Pac-12 champ, and at least one undefeated non-power five conference team.
OSU defeats both Ole Miss and Alabama to win back to back Natty's
Yeah, that's the ticket