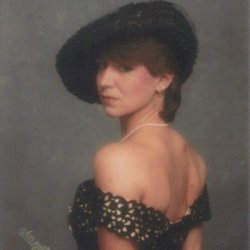 ohiobobg
---
Member since 26 August 2014 | Blog
Recent Activity
JT will finish 41-4. That's good, right?
JT finishes 41-4. Not too shabby!!!
Against a D-line that wasn't playing their finest players, granted. But our 2nd-string is as good as most.
2ndary young? Granted, but also as talented as most we'll see.
"The fix is in".
Still not sure we fired the right coach.....
I'm guessing going to UC with Fick as DC and pay raise he considered a parallel move. Good on us.
The problem with Cleveland is not the weather.
I think that's a Brahma rooster.
Goddamn I love these people. JT should finish this 44-4.
Hyde. Iowa. That is burned into my memory like it just happened.
I'm still not sure we fired the right O-line coach. Hope I'm wrong as hell....
When your 2nd-string is the 2nd-best in the Conference..........
I do not ever want to read an article about ttun that includes the words "a Huber Heights native".... ever.
Is it just me, or are these Skullies getting better and more intense by the day?
9238498234923849238?
Light-weight. Do you know to start in the morning?
Sugar Bowl -v- Bama: their badd-azz punter kept them in the game, Roo kept us in the game. The Vest will never forget that one.
Meyer has some questions to answer at kicker.
Meyer has some answers to the question at kicker.
ftfy
There's a thing about pigs.... don't break your leg in their pen. They are omnivorous. They WILL eat you.
Huntsville was a brisk 31 this morning.
From what I've seen over the last 30 years, it's California, Texas and Florida - followed by Georgia and Ohio who occasionally swap positions.
Joe Bauserman will coach pitchers in an NCAA-MLB instructional summer league.
Come on, man! You make this too easy.
Can you say "wild pitch"?
How is it we managed to go 14-0 in 2002?
Dan Ruben mentioned he'd heard bad things regarding Smith - in regards to him wanting to be more of a buddy than a coach. I hope that's unfounded, because that wouldn't change overnight.