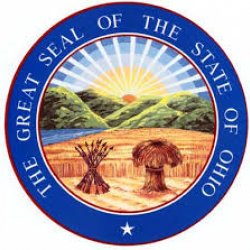 Ohio1St81
---
Blacksburg, Virginia (via Akron, Ohio)
Member since 30 November 2011 | Blog
Favorites
NFL TEAM: Browns, Packers
NBA TEAM: Cavaliers
MLB TEAM: Indians, Cubs
Recent Activity
Mattingly just split his pants!
They're always going on about "moving forward" - news flash, your huge proportion of delusional fans who continue to defend the indefensible is what's holding you back.
Like many others have noted this, this loss doesn't sting the way a lot of others have. Something that has irked me a bit is fan bases who have no room to talk replacing the Os in Ohio with 0s. A Wisconsin fan calls us 0hi0 State... what's the 0 stand for, number of points you scored against us in the 2014 Big Ten Championship Game? A Michigan fan... what's the 0 stand for, number of national championships you've won since the internet was invented? A Penn State fan... what's the 0 stand for, amount of respect I have for your university? A Tennessee fan... number of seasons in which you've met your preseason expectations? Texas A&M... number of wins you have in November in the last decade? Clemson earned the right to talk shit but I don't think many others have a case.
Actually now I'm having fun thinking up different ones for teams I don't like.
The Chick fil A series in Atlanta would be more support to that end - most, if not all, are ACC vs. SEC.
I know Vanderbilt backed out of the single game at Ohio State, but what was the reason for the cancelled series with Georgia and Tennessee (and North Carolina, for that matter)?
So much of the rationale behind non-conference scheduling is about recruiting. Why would Ohio State not want an inroad in the south with a home-and-home against an SEC team? Why would an SEC team not want an inroad in the midwest with a home-and-home against Ohio State?
...But maybe I've answered my own question: we don't seem to need much help in the recruiting department.
I have been dissatisfied with team growth over the last two years so I just want to see the team improve over the course of the season.
Hey, another Hokie - here's another confession, I resent having to play Rutgers every year instead of Virginia Tech. It was a fun series that I'd love to see more often.
I hate Penn State infinitely more than Michigan. People are quick to point out that "every fan base has a few nut jobs" but their proportion of abominable human beings is far greater than it should be. I hope they never win another game again. I hate that, in their words, their win over Ohio State last year was so good for their "healing" and "community." Penn State University and everything it stands for is trash.
We get accused of being spoiled fans, but I will be extremely disappointed if this year's team doesn't show consistent improvement throughout the season. The 2015 and 2016 seasons have been two of the most lackluster and frustrating I can ever remember, because it just looked like the team wasn't getting any better - or even getting worse - as the season went on.
Speaking of that, I've grown increasingly frustrated with the intolerance of criticism on 11W specifically. No, I don't think I can play better than Isaiah Prince, or coach better than Urban Meyer. Yes, I'm glad when we win the game. But I'm starting resent the sanctimonious "Just. Keep. Winning." and "Relax, the sky is not falling," refrain after a close win over a lousy Northwestern or Northern Illinois team. Maybe it's just me, but I think the sky fell when we lost 0-31 to Clemson, and you could see it coming a mile away.
I agree with many of the other confessions, like disliking the red end zones and OH IO chant, and the unsettling, increasingly corporate feel of games. I'm starting to prefer the novelty of away games and visiting a new campus and city.
They're probably making fun of the fact that there's a grammatical error in the title boasting about academics.
The front page says, "Buckeyes' Best for Football and Education." Correct me if I'm wrong but I don't think that apostrophe should be there... if we're talking about academic standards it better be grammatically correct.
You don't even know what a write off is.
Penn State Fans Continue Crusade against Common Sense, Decency
My biggest missed celebration was against Wisconsin in 2011, when Braxton Miller threw the touchdown pass at the end and was just behind the line of scrimmage. Everyone in the stadium was going nuts... except me, who was about 75% sure from my perspective after seeing it live that he was past it. The celebrations after witnessing the catch live, and hearing an old man report back that the play stands, are not equal.
I'm curious what other similar information regarding campus transgressions Penn State could choose to withhold, such as on-campus robberies. You would think they would change their philosophy a little bit and aim for more transparency.
Thanks - I'm not usually one to buy into this kind of thing, but as others have pointed out, something just feels fishy about all of this. Why has this offer stood without moving forward for hours now? Why did we make this offer so quickly to a coach who seemingly does not have the credentials or record that show he's ready to coach at Ohio State? Why was Thad let go so unexpectedly at such an unusual time if there wasn't a big coach at the ready who would be a significant improvement?
I'll add that the flight was chartered by Executive Jet Management, the same that chartered this flight between Omaha and Columbus late last night. There are absolutely no direct commercial flights from Roanoke to Columbus.
I still think Buzz Williams may be in the mix, based on this flight record from Roanoke to Columbus on Tuesday evening.
We have very different definitions of "a bit of a mess."
There is no group of people, institution, or entity I respect less than Penn State. I want the Michigan Wolverines to lose football games, but I want Penn State University to crumble to the ground into rubble like an ancient city razed by Vikings or a Mongol horde.
This isn't talked about enough. THIS YEAR was the year to right the ship. Do we just ignore the fact that he recruited a bunch of players that ended up being "uncoachable?" I'm so frustrated that we're accepting this as good enough.
I was mentally drafting an angry reply about making excuses before I saw you're a Rutgers fan. Best of luck in your next game, I think it would be hilarious and awesome if Rutgers managed to win this tournament.
The only thing more pathetic than this team is the fact that it's going to be tolerated for another season.
I will never, ever get over that shit.
I agree with the sentiment, but I think this should be reserved for the original trainwrecks in West Lafayette. If anything Ohio State can be compared to Purdue Football, then God help us all.