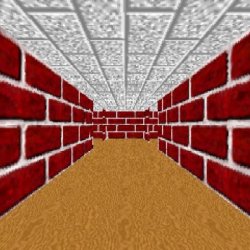 OH_IO
---
Member since 10 September 2013 | Blog
Class of 2016 at THE Ohio State University
Favorites
NHL TEAM: Detroit Redwings
MLB TEAM: Detroit Tigers
SOCCER TEAM: Columbus Crew
Recent Activity
I'm not a *big* shoe guy.
Is this a good looking shoe? Looks quite meh to me.
Just got in to D.C. Can't wait to see everyone tomorrow!
should have won the Oscar over Birdman or (The Unexpected Virtue of Ignorance)
FIFY
(Could they have possibly come up with a more pretentious title?)
Walt what did we do to deserve your greatness?
C'mon Speed... just take one for the team!
I'm going to exclusively use the phrase "up the Andy" from now on.
Not sure I'll be able to tune in tonight but I look forward to reading the updates! Thanks to everyone in advance!
I get the sarcasm but the Bin vs. Ben thing is something I've actually spent multiple seconds thinking about.
You know what they say... It isn't delicious unless you add a little glycerol ester of rosin.
He loses the rest of this year and all of next year too?
This idea is a 10/10... I'd buy them all
Sad to see Myles go but happy for Chip and co.
Every time I'd eat just one slice of their pizza, you'd have to count me out of any physical activity for the day other than an immediate three hour nap.
From Birm:
So, here's the deal: don't expect anything public anytime soon, but the reality is that – barring something very unexpected happening – this recruitment has been essentially "over" for a while. There always has to be a second-place team, and right now the Sooners, Seminoles and Tigers are jockeying for that position.

Whenever Okudah and his camp decide to make their decision and want it to be public, that's up to them, but if you're rooting for the Buckeyes you can breathe fairly easily here. Urban Meyer, Greg Schiano, Kerry Coombs and Luke Fickell are not going to let this one get away.
I feel like some of us feel as if it's a foregone conclusion that once Meyer retires, Herman will be back in Columbus... but what do you really think the chances of that happening are? Does Herman have a stronger connection to Columbus/Ohio that I'm unaware of that would make him jump ship from a potentially very successful Power 5 team back to the Bucks?
And more importantly:
Who wins BB18 tomorrow?
Related: how many forum topics should we create concerning this topic?
Personally, I thought the 3 from earlier today were far too few.
I was all in with the handwritten letter until about the third to last line where half of the "C" has been cut off by the copier.
Special shout out to THE YELLOW HIGHLIGHTER.
Real time and effort put into this creation.
Even if they go 0-12, he still obviously deserves COY and another contract extension for all of his hard work.