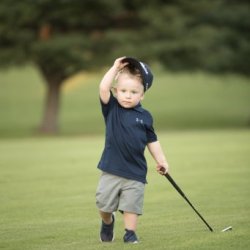 OHinTN
---
Gallatin, TN
MEMBER SINCE August 13, 2014
Favorites
NFL TEAM: Pittsburgh Steelers
NHL TEAM: Nashville Predators
NBA TEAM: *YAWN*
MLB TEAM: Pittsburgh Pirates
Recent Activity
The Last of the Mohicans soundtrack is one of my favorites!
Jumbo popcorn with lots of butter and white cheddar cheese salt!
I'm glad someone mentioned "The Outlaw Torn". One of my favorites, especially the S&M version! Agree that Reload isn't great and St Anger was awful.
Pretty sure this was my 1st R-rated movie, too! And what a great one it was!
What is the lesson from nearly every life that's cut tragically short? Slow down. This all ends so damn quickly. Yeah, we know. We're wired to go fast for insufficient reasons. We're just too imprisoned by the velocity of our lives to downshift them.
Great paragraph here and a great read altogether! Thanks Ramzy!
In all actuality it seems that Vrabel has a pretty good relationship with Lewan (and all his players). Lewan and another former Titan, Will Compton started a podcast last year called Bussin with the Boys. Vrabel went on and was their guest for an episode and it was a good listen. It's the one where they asked Vrabel if he would cut his D off for a Super Bowl Championship as a coach and he said yes.
I'm kind-of with you here. I will not necessarily be pulling for Clemson, I don't really care who wins. But I heard an old college coach that is on sports radio here in Nashville say last week that these are by far the best two teams in college football and that just rubs me the wrong way. If LSU beats the crap out of Clemson, then maybe LSU is by far the best team. If Clemson beats the crap out of LSU, then aren't Ohio St and Clemson by far the best? I really hate that the national narrative is affecting the way I feel about this, but I'm still not over the loss to Clemson and I believe I'll feel much better if Clemson proves that LSU isn't really as great as everyone thinks they are.
And I for sure will be watching because I love college football and no amount of sour grapes towards a television network, certain athletic conferences or other fan bases will keep me from it.
Go Buckeyes!
Is it August yet?
I ripped all the flesh off my right ring finger from the base of my nail to the end and had to have it amputated from the top knuckle up. I can tell you I didn't get $3M out of it. Don't really notice it missing anymore except when I have to pick up change off a flat surface. I even played golf 5 days after the surgery! The interesting thing about it was the most common remark I heard afterwards was "At least you will spend less time clipping your finger nails". I never realized til then that everyone else hates clipping their nails as much as I do.
In my top 3 favorite movies!
Stalag 17! What a great movie! I watched it a hundred times growing up, but I bet I haven't seen it in 20+ years. I wonder if it's on Netflix???
I expect to see him in the transfer portal soon.
I'm just disappointed we don't get to see this team play one more time. They have been so much fun to watch! There are so many great players on this team and the way the played together as a team was exceptional! Really disappointed that I'm not going to be reading articles breaking down our matchup against LSU and don't get to enjoy the anticipation of playing for a championship in 7 days.
It was a great season and it hurts thinking about if one or two plays against Clemson go our way, we would've had one more chance to watch this team..
I won mine which will net me around $1400!
Had a really good draft, got McCaffrey with the 3rd overall which was a blessing in disguise as I was really hoping to get Saquon or Kamara, but they went 1-2. WRs were great Keenan Allen, Kenny Golladay and Chris Godwin. Evan Ingram started out great, but after he got hurt, was picking between Jack Doyle and Dallas Goedart the rest of the season until I picked up Higbee for the championship game. I always draft K and D last because I'll add/drop them most weeks looking for the best matchup.
Hardcore man. Absolutely hardcore!
The restaurant scene in Major League is a classic.
"I feel like a banker in this"
"Sorry Rick, those are the house rules"
"Who's she?"
"That's my wife"
"Does she know that?"
"I mean she would've been if I hadn't screwed it up. Who's that guy she's with?"
"I don't know, he's not wearing a name tag"
"You want me to drag him out of here...kick the shit out of him?"
The foot massage scene was the first one I thought of!
While Vegas does use computer models when they set lines, they also have to figure in the human element. While Ohio St has won all their games convincingly, Clemson is the returning champ who has been eviscerating all their competition for the last half of the season. Public perception means a lot. If they would've opened the line at Ohio St. -6, they probably would've taken 99% of the bets on Clemson. They did open it closer to a pickem, maybe -1 and money still moved the line to Clemson -2.
I was first introduced to the game in the mid 90s as a teenager. At the time, cornhole was a slang term for something else, as you mentioned above. My friend and I were at my Grandpa's house and he was making the boards and we asked him what they were for. Of course he says cornhole and me and my buddy burst out laughing while my Grandpa gives us a quizzical look. I'm glad he didn't ask us why we were laughing.
Originally the bags were filled with corn. Throw the corn bag in the hole. Cornhole
I agree. It seems a lot of posts get DV'd unnecessarily just because someone disagrees. Personally I believe DV's should be more for offensive or argumentative posts. I think Vitamin C has made good posts for the most part and hate to see DV's mainly cause he's a Clemson fan. This site is better when we see solid takes from the opponents POV. .
1st concert I ever went to was Bad Company and Ted Nugent in 1996 at Starwood Amphitheater in Nashville, TN. Good times!
I don't think our OL is bad in pass pro, probably betther than average actually. The terrible sack rate has to do with several factors...Fields holding on to the ball, Running plays that take longer to develop, RB/TE not picking up blitzes. Looking deeper, we only give up 1.38 more sacks per game than Clemson (2.38-1.00).