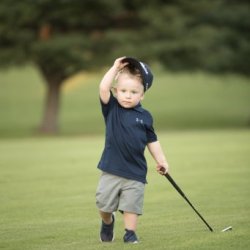 OHinTN
---
Gallatin, TN
MEMBER SINCE August 13, 2014
Favorites
NFL TEAM: Pittsburgh Steelers
NHL TEAM: Nashville Predators
NBA TEAM: *YAWN*
MLB TEAM: Pittsburgh Pirates
Recent Activity
Awesome uniforms for both sides, but I have to give the edge to Army this year. Those are amazing!
I did not serve, but my brother was in the Army, so Go Army! I love watching this game every year!
Oregon +6.5
Baylor +8.5
Memphis -9.5
Georgia +7
Boise St. -13.5
Clemson -28.5
Wisconsin +16.5
Great breakdown Fido! For the last few weeks I was thinking UGA has a good chance of winning this game, but I changed my mind over the weekend. Swift is not going to be 100% and their best WR Cager is out. Also their 2nd best WR Pickens is suspended for the first half. I think Georgia's defense will be able to slow down the LSU offense, but their offense will not be able to put up enough points to keep up. LSU 28 Georgia 20
Agree with most of everything you said, but it's not just ESPN. If I'm not mistaken, Cowherd is on Fox and he's just like all the others that just spout off whatever take they want in order to generate clicks and get people to argue with them to drive up ratings. Unfortunately this is the world we live in.
I disagree. If the tables were turned and TTUN was 11-0 and playing to get into the CFP, I believe Ohio St would be good and goddamn motivated to ruin their shit!
Yep, I watch it every year, too!
Connely does SP+ for FCS, but I don't know how it correlates when compared to FBS.
They don't generate a lot of pressure but their aggressiveness creates a good amount of havoc in the pocket
This is what scares me as Fields has a tendency to hold on to the ball too long. Pretty much the only weakness the offense has shown analytically is sack rate.
I played 8th grade through 1st year of college and was lucky to not ever have any major injuries. Just standard smashed fingers and muscle strains for the most part. The worst injury (not diagnosed) was during my Jr year of HS. I started at QB and CB and got earholed sometime in the 2nd quarter. Never missed a play, but woke up the next morning and didn't remember playing the 2nd half.
Best individual performance was in 8th grade. We were undefeated and hadn't had a point scored on us all year. Playing our rivals, we were down 12-0 in the 4th quarter and our QB got hurt. I was the backup QB, drove us down, scored on a QB throwback, then ran in the 2pt conversion 12-8. We held them and I returned the punt 80 yds for the go-ahead score then intercepted a pass on their final drive to seal the game 14-12.
Ahh the good ole days!
I haven't played in a while so I'll make some picks this week.
Penn St +18 Good guys win by 17
Iowa -15
Minnesota -13.5 Just not enough offense for NW to keep it within 2 TDs
Indiana +8.5 I think this will be a close one with a chance of an upset
Texas A&M +13 Georgia wins but A&M gives them a scare
Texas +5.5 Horns win outright and ruin Baylor's magical run
Navy -4 Midshipman bounce back from thrashing by ND and win easily
Wisconsin -24 Purdue overmatched
Temple +10.5 Cincy has not looked good recently
Oklahoma -18 Wavered on this one, but I think Ok will cover
Yes, YTTV works with the firestick.
When I first read the title, I thought yes, I am still rooting for JB. Then got to thinking about how I just love upsets so much and would love to see LSU get beat by Arkansas (not going to happen) or Texas A&M (slim chance).
It would not surprise me if Georgia beat LSU. They have the best defense LSU has played and a better offense than Auburn. The problem with Georgia is their lack of playmakers/gamebreakers at WR.
Let's not get facts get in the way
They play at Northwestern next week.
Stanford Steve and The Bear is pretty good. Good ole' Eleven Warriors got a mention this week. They were talking about the CY situation and Bear says "Is he still with her (the girlfriend)?" "I figured Eleven Warriors would have been all over it by now"
Hard to believe this comment doesn't have more UV's.
Auburn-Georgia should be a slugfest. Both have great defenses, but sub-par offenses. I'm thinking 20-13 Georgia.
I think Minnesota will pull out a close one against Iowa 24-20. Iowa is the Auburn of the B1G...good defense and the ability to play the good teams close, but not beat them.
Oklahoma rolls Baylor 42-20 and all but eliminates the Big 12 from playoff contention.
Last but not least, Ohio St beats Rutgers 70-10.
The best thing about watching the Buckeyes blow outs is seeing the young guys play and getting a glimpse of what the next couple years are going to look like.
I would love to see this happen, but I believe LSU, Bama and Penn St will all win by 20 or more. Both Mississippi schools are mediocre at best and Indiana is no where near as good as their record shows.
Read the article and couldn't believe it was 2011 when they cancelled the games against UT...seems like yesterday. Also noteworthy that the games against UNC in 2015 and 2017 were never played either.
Good analysis, Thanks. I saw the line earlier this week at 8 and thought that was a good play on Navy. SP+ has ND 30 Navy 26.