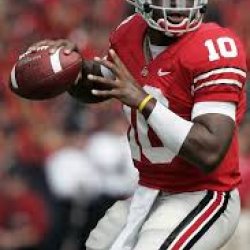 ohhiyo
---
from OHIO
Member since 19 July 2012 | Blog
Favorites
NFL TEAM: Cleveland Browns
NHL TEAM: Columbus Blue Jackets
NBA TEAM: Cleveland Cavaliers
MLB TEAM: Cincinnati Reds
Recent Activity
its all im really gonna say man, not a bad guy just got in too deep with some bad people
kosta was a good guy but got into it with the wrong crowd, things went south fast for him and he took his life. good guy will be missed RIP. PS Dont do drugs.
Looks like Cincinnati let Louisville borrow their jerseys for the night.
a scholly and a chance to play running back as a frosh must've pulled him.
he' 21 yrs old, i'm a browns fan and hate espn. those 3 things make it hard to actually care
35 seconds in an already tell he's better than amir
i just don't buy the wiggins hype. been way too inconsistent all year especially during some of their bigger games.
Parker can drive and takeover games with his size and outside shot but ceiling isnt as high as embiid and wiggins but a solid player here.
Embiid is a beast down low and even with the injuries, the cavs don't have that dominant big man.
kyrie, waiters, embiid, thompson, bennett, varejao, hopefully karasev becomes something other than pavlovic
thanks jason but people need to know he's gay!
here's something worth knowing: Mike never held an tOSU offer and he felt spurned so went up north. He was a big ohio state fan growing up. "what goes around comes around" - Justin Timberlake
When i watched this it made it bearable to see past King Joffrey, he's actually very intelligent. Watch this to help get over the hate
IIRC his family is from kentucky, he lives in ohio, Coach K is Coach K. I believe ttun would be the real surprise here.
Traevon Jackson, Adrian Payne, Caris LeVert, Trey Burke, Travis Trice, Kenny Kaminski, Nigel Hayes played pretty good against us from the first game iirc,
It's not missing on these guys that hurts me but some of the players Matta has gotten within the last 4 years and just have left without touching the surface like; Crater, Sibert, Weatherspoon, Amedeo and a few others im sure. If we recruited just ohio we would have the #1 team in the Nation.
didn't this guy just tweet like a week or two ago that he could see himself playing at UVA and how they will deff be in consideration when its all said and done. sounds like paper in the wind
if you start micro-managing the top recruits twitter, your head will explode
1. Torrance Gibson
2. Damien Harris
3. Minkah Fitzpatrick
4. Adonis Thomas
5. Iman Marshall
and Nick Mangold wasnt ranked at all
and vrabels like 30 years younger and will be able to move up
we went right in the back door
Conspiracy theorist: Urban wanted to lose that game so Mike Thomas would complain on twitter then release him.