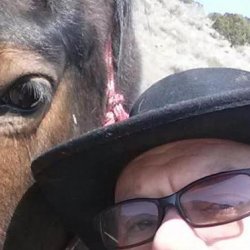 Oh Aych
---
MEMBER SINCE September 01, 2015
Buckeye alum now living in Idaho. Yee haw. (That's me on the right.)
Recent Activity
Logged in just to strongly agree with this.
Googles "bukkake."
Blushes.
Closes browser tab.
Clears history.
Goes on as if nothing happened.
"Fun bee."
Hmm, didn't know TTUN played Georgia Tech recently, but it's nice to know Jimbo enjoyed it.
So you're saying as long as the hooker's not dead and it's only a single kilo of coke, everything's cool, right?
This isn't a horrible ranking, you're right. Perhaps Dignan will go back and score the CFB seasons the past few years using his system and then post what the results would have been.
For my part, I'm a fan of almost any system that makes the rankings objective. Take human opinions completely out of it. Use a relatively simple system, like Dignan's, or follow a more statistically complex system, like power rankings. In either case, teams can look at the system and see what they need to do, objectively, to meet their goals for the season.
It's a tough thing, thinking you're Mozart, realizing you're Salieri.
Was about to eat breakfast. Think I'll wait a little bit now.
I'd give my left buckeye to see that.
I used to run crossing routes, then I took an arrow in the knee.
Why is the team dentist there?
Strong analysis, ZD. Would've made a great forum post (still would, I think).
That elephant is not in this room. That elephant has moved on to a completely new room in another building far away. Did you somehow miss this development? Are you seeing elephants in the room when there are none? what color are the elephants in your room?
They have excellent medications now that can help you stop seeing elephants where there are no elephants.
Play 'em both, keep 'em fresh. Finish the game with the hottest hand.
That's beautiful. I feel chilled. Thanks Jack!
That's exactly what a conspiracist would say. Illuminati confirmed.
Oops, pardon my careless misunderstanding. Apparently Samwise was talking tubers, not QB's.
Samwise is apparently not on the Dwayne Train.
"That is RIDICULOUS RILLDILLUCOUS"
Fixed that for you, no charge.
Twitiot, I will use that, thank you.
In the interest of public health I would like to caution all 11W readers to be careful what you put in your annals.
The more you know...
Yep, didn't look as good the next year though. Too bad.
I'm sure you're right that he was thoroughly evaluated. Sometimes that evaluation turns out to be right, sometimes less so. Watching Haskins play this year it's clear he doesn't yet seem proficient at running the read option. Most likely he can get there, however, if he doesn't get there Meyer will almost certainly go in another direction because he will have other directions available.