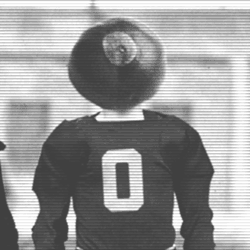 Octobersownlibra
---
MEMBER SINCE November 29, 2016
Favorites
SPORTS MOMENT: 62-39
COLLEGE FOOTBALL PLAYER: Justin Fields
Recent Activity
Really Hope it's ND, Clemson just got a nationally star rb in their other class.
This is exactly my thoughts whenever I see anyone question why any buckeye fan would talk about Clemson. Including the 0-for whatever record.
Ultimately, I think all this is funny because I like urban..but he has kinda a huge part in why Clemson has climbed to where they are, then again without Clemson there would be no Ryan day also. And yes u can say they have gotten the best when it counted but it's different now .. Clemson can practically choose who they want and don't want, It wasn't like this a few years ago.
I don't think there's some huge gap between Clemson and Ohio state, my only concern is we all have witnessed Clemson be successful with not recruiting even top 10 classes and being in the ACC. But now there getting top 3 elite classes while being in the ACC. It's not a huge concern but there's certainly some.
I think Ohio state has to start just winning national titles. Clemson has 2 cfp trophies, bama has been dominate and has 2 cfp trophies to add to their collection. If Ohio State wants to be at the very top of everybody. They just need to win national titles and not just a national title. 2014 seems like a very long time ago now..that's all it really is.
I really didnt want to join the fire holtmann train, but this is getting very messy and bad...maybe a miracle happens down the road. But for now I'm going to have to hop on the train. This team is awful right now.
Well.......maybe be better at cheating and don't turn themselves in?
bama has been infamously known for their "benefits"...nothing has come out of it and as long as saban is there they are going to remain dominant. same could go for clemson with their ways. anyways thats all im going to say this is a recruiting thread and this is taking up space.
what birm said sounds like pure salty and sour grapes, and even if true...sorry but not sorry i would honestly be glad if ohiostate follows and pays players also. Lsu just won a championship..and so far i see no sanctions of any at all...it would make no sense not to.
hate to admit it, but bama and clemson are the 2 programs that have truly seperated itselfs with both their dynastic like runs they have had. ohiostate is the only program that can really end that run. now can day have his own dynasty run at ohiostate? i dont know, but i do feel like this year can be the beginning of something special.
day had the offense steaming down the field with a potential game winning drive looking like it was on its way to come, olave made a bad route..thats really it. its not that deep.
Ohiostate is not going to suddenly turn into Oklahoma because of the talent on Field. schiano, Grinch and co literally had the same players last year and had the worst ohiostate defense I've seen.
Man if only ohiostate truly "cheated" the way people outside of ohiostate thought they did...maybe the bijans(buy his family a house in Columbus)of the world would be buckeyes right now.
The B1G has been and will continue to be the ohiostate conference.. .much like the all Clemson conference (acc)
..just say you want Alford gone and move on
my mutiple "sources" are telling me that none of this is true
unless there is some type of cap.....this would be making programs like ohiostate, bama, oklahoma basically become the yankess...although seeing programs like that compete for a recruit would be interestingly intriguing.
kirbys bagman have been doing a historically great job since he got there, day needs to tell the ohiostate's bagman to step their game up.
seems to be complimenting ohiostate coaches.
Honestly think this is the result of many being ohiostate football deprived.
on your note, Derek stingley is very athletic and a generational type. LSU even plans on playing him on offense his junior season*....idk if grimes is on that level yet.
He's obviously just saying that because there going to lose him. /S
I remember when many were concerned with o-line depth, o-line recruiting and also qb depth..there going to be fine.