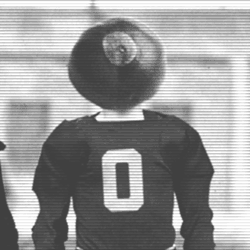 ocalabuckeye63
---
Ocala, FL (via Columbus, OH)
Member since 07 February 2012 | Blog
Favorites
COLLEGE FOOTBALL PLAYER: A.J. HAWK
NFL TEAM: BENGALS
NBA TEAM: Cleveland Cavs
SOCCER TEAM: Crew
Recent Activity
The wayI read that contract, he will be making over $600k next year after the bonuses
I hope you have proof our a very trusted inside source. To accuse him of using drugs on pure speculation is unfair to him and reckless. If it comes out as anything else, you sir, deserve a ban.
ESPN needs to offer this on their next mega-cast.
Will the B1G and SEC network have anything? I know Bama isn't in the game, but I would LOVE to hear Finebaum comment on this game.
Mark May thinks the committee should go ahead and advance Alabama. Although Ohio State beat them, he considers then the better team.
18 minutes left.... but wow, without those turnovers, this could have been incredible
Flipped the field. D needs to stop them here.
Completely outplaying Bama, just need to take care of the ball in the 2nd half. FOUR 3 and outs!! That is unbelievable. Jones seems to have settled down. Keep feeding EZE and tossing it downfield and we will be fine.
faircatch inside the 5 makes no sense
A three and out and points. I know we all wanted six, but there is a lot of football to play. This is a good start.
Sounds like an OSU crowd.
Yes, TCU can complain about FSU, who everyone thought was awful, actually being awful.
As he was falling down, Jameis tried to throw the ball, but fumbled backwards and Oregon scooped it up and scored.... My wife (Gator Alumni) was screaming and laughing... she hates him.
Someone please post a link to that play! That is the most stupid I have seen someone look since Utah leaving the ball out of the endzone!
Milk Stout Nitro from Left Hand Brewery.... make sure to pour hard!
Living in FL I hear a lot about S-E-C. I have maintained throughout the year that they are the best conference from top to bottom, but that the difference was slight. This bowl season, will silence a ton of the chest beating down here, hopefully