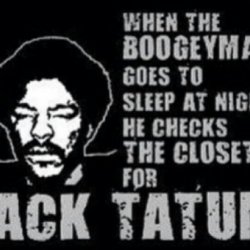 Oakland Buckeye
---
Dayton (via Portsmouth)
MEMBER SINCE May 30, 2011
Born and raised Buckeye fan, Longtime Club & Varsity HS Coach - now I just PA or run scoreboard games for HS football - love giving back to school & recognizing the kids play on the field.
Favorites
SPORTS MOMENT: Watching Son run 400m in OHSAA States in Jesse Owens Stadium; 2nd son receive 2nd team ALL SW Ohio District QB award, Daughter 3 time all conference & twice all district soccer player.

COLLEGE FOOTBALL PLAYER: Chris Speilman, Jack Tatum, AJ Hawk, Bosa's, Arch
COLLEGE BASKETBALL PLAYER: A Craft, Jim Jackson, Diebs, Mike Conley
NFL TEAM: Da Raidas, Portsmouth Spartans (now Detroit Lions)
NHL TEAM: Blue Jacks
NBA TEAM: Akron Lakers
MLB TEAM: Redlegs
SOCCER TEAM: USMNT
Recent Activity
This is southern Ohio brother – no South East in our region :-)
James "Lil Animal...
Oops I'll show myself out
My Raiders looking good so far
Don't give the kid proceeds from the T-shirt design… too many adults will try to get their hands on that money. How about the UT Provost provide a scholarship to the kid to live on campus and maybe be a manager on the football team to earn his way?
Maybe John Gruden will actually be the head football coach at UT by the time the kid arrives
Exactly no pop culture vernacular coming from Indiana Jones
Todd Bell, one of my all-time favorite buckeyes. Dude hit like Jack Tatum
Have loved this series Matt Dash keep up the great work! Also want to bump this back to the front page
Spielman STILL all time favorite buckeye amongst many - (Conley drafted by my Oakland Raiders)!
Thanks again Remy - LOVE this series - #1 think that bring me here daily
I don't know why we are making fun of them
because we can
Time to look back at the kid from Portsmouth- 2,000 yo rusher Talyn Parker
Hyde moved after his freshman year. Jaylin Gil not really considered a running back. Snell was not heavily recruited, nor was Kareem hunt. I think the point of the Opry was big-time four and five star running back's in Ohio. Not two and three star bags that were under recruit and end up becoming NFL caliber backs
Actually bleed, you really made an incredible point in your first paragraph that I agree with 100%. People are griping more because we have a chance to have the number one class and his star ranking is pulling us down. I can't say I agree too much with the second paragraph though – it kind of overshadowed what I thought was one of the better points in this discussion. AJ Hawk was a three star, the animal was a three star, Elflein was a three star. I could care less about their star rating and how it affects our class Class. To have skipped over Michael Thomas, Malik Harrison, and others because they were only a three star would have been foolish
He is not going to stay on the roster if he stays at 3:50. Coach McB already has a set regime for him and go weights. If he doesn't meet the goal weight he's not going to play anyway
LOL, doing well my friend!
Disagree on: QB - Tressel (Troy 4 Heisman), DL Huge check to URBz, Gotta go with DBs to Urbz as well - Doss & Allen do not match up with Malik & Vonn; REcievers would actually go to Tress as well as the LBs - (Matt Wilhelm a relative??) AJ, Animal & Bobby C are better than Lee & company.
Neat graphic 57"! I would also differ - Hamilton does not start unless BB is out - Cornell will start in that spot or Taron Vincent - both of shich make it a clean sweep on the ENTIRE Defensive side of the ball!! Also I dont know about your LBs- although that is my dream LB corp - I think that replacing WErner & Tuf BOTH will be unlikely. I just think that Browning needs to be turned loose and get the reps and let his athleticism take over.
Loves
Chugging
Tequila
(DAY Drinking ;-) Ina a word? NO Way
MAIN POINT - I havent seen yet Hov is they have ZERO RB'S!!