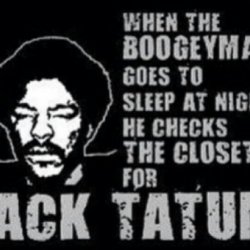 Oakland Buckeye
---
Dayton (via Portsmouth)
MEMBER SINCE May 30, 2011
Born and raised Buckeye fan, Longtime Club & Varsity HS Coach - now I just PA or run scoreboard games for HS football - love giving back to school & recognizing the kids play on the field.
Favorites
SPORTS MOMENT: Watching Son run 400m in OHSAA States in Jesse Owens Stadium; 2nd son receive 2nd team ALL SW Ohio District QB award, Daughter 3 time all conference & twice all district soccer player.

COLLEGE FOOTBALL PLAYER: Chris Speilman, Jack Tatum, AJ Hawk, Bosa's, Arch
COLLEGE BASKETBALL PLAYER: A Craft, Jim Jackson, Diebs, Mike Conley
NFL TEAM: Da Raidas, Portsmouth Spartans (now Detroit Lions)
NHL TEAM: Blue Jacks
NBA TEAM: Akron Lakers
MLB TEAM: Redlegs
SOCCER TEAM: USMNT
Recent Activity
That's still 20,000 less deaths than we have every year from the flu…
You mean his correct takes
Wheres MOP Ramzey to retell us 165 million Americans will contract C-19??
Nobody has time to read that neverending constant thread that has the same title so you dont know if youve read it or not until you open it.
Navy Buck, always been a regular up voter of your commentary but…Y'all Crazy!!
I don't want to hear about logarithms and anywhere from 164 million infected on the conservative side and 214 million on the worst case scenario… This virus that originated in China had 80,000 documented cases, 7000 current case is now on the other side of the curve, and less than 3000 deaths.
it's nothing less than fear mongering that is going on here. Not only will we not get to 165 million, we won't get to 10 million. Yes those 10 million could lead sadly to 30,000+ deaths, which will still be less than what the flu takes from us every year in the United States. My son has been on a Screening team all week in the Kettering health network system, there are a lot of people sick with colds and the flu that are taking up important resources to be screen for something that they don't have.
Sorry to interrupt everybody's panicking with a little bit of truth. 7000 cases in the United States is not going to escalate to 165 million. Practice safe distances, stay home if sick, quarantine you and your family to the degree of regulations required, protect our parents and grandparents, but stay calm and stop drinking The Kool-Aid
Agree with the being responsible part and staying home and avoiding social contact… Totally agree.
But this statement ..
Eight percent of Americans get the flu. At least half of us will be facing COVID-19 in this tournament no one asked for -
It is completely moronic To insinuate that 165 million Americans are going to be infected by the coronavirus and is irresponsible. I'm not one of those guys that you have criticized about not paying attention to medical authorities, the WHO, the NIH & CDC. I have three adult children in the medical profession including a son who has to go to work every day this week and spend 12 hours a day testing people for the coronavirus, most of people who don't even have symptoms. Then his family faces the danger of him coming home and sharing that virus that he could've contracted doing the right thing and helping the public community.
stating half the American public is going to contract this virus is just more fear mongering
Headed to Ireland tomorrow - no restrictions
That is an idiotic comment - .000000036 of Ohio population is infected. Your math Ibuck assumes 100% of Americans will get infected. And your 3;4% is inflated - the more people who are testing positive daily are bringing that number down significantly. And 98% of those infected recover in less than a week.
But welcome to the Panic Club
1,004 - vs 330,000,000 Americans
4 Ohio cases vs 11 million Ohioans
Mike Dewine - MOP ....Master of Panic
Key phrase "Chinese doctors"
Brutus - Take of the day!!
its not air born - quit being part of the mass panic
Truth! My daughter is an MD and said this is ridiculous!! 22 deaths in US vs over 1600 deaths in US for common Flu. 22 deaths nationally out of 330 million people and 3 cases in Ohio out of 11 million and we shut down everything. This may be the dumbest thing I have seen in my 58 years - certainly the biggest overreaction! I m heading to Ireland for 12 days on Thursday & intend to enjoy myself. I have a better chance of dying in plane crash than from coronavirus
RE: TATS - Room on the Upper back for The Golden Bear, Jesse Owens, LeBron, Woody, The vest,
& Ken Griffey JR!!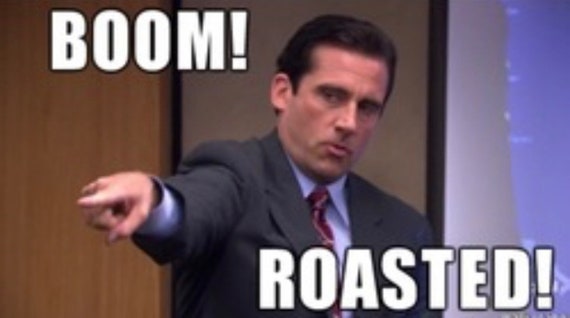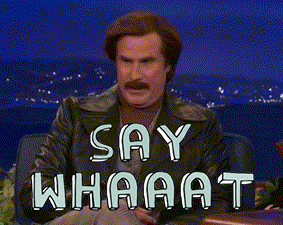 Not a proven commodity? He and JK make up 98% of carries last season and he was a top 5 rusher in B1G last season as a back up. When I hear backup Mitch Rossi listed as a resource, people should be worried.
Who is no Lebron James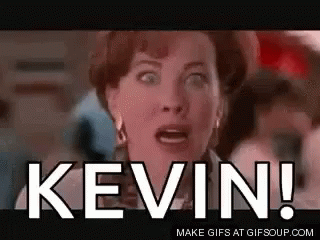 Cmon KEV! Mitch Rossi is NOT an option at RB!
I, for one, would really like to never have to read again on these pages "rape and kidnapping" , or for that matter RIep & Wint.
As for SAfety - honestly I thought Proctor looked slow & out of position often, and lil Hooker - not a fan. Really hoping Shaw or Williams or someone else can step in or Proctor show tremendous growth from last year.
And don't pretend that the roster doesn't play a role here because IT DOES.
so, BukRob - how could the roster possibly have anything to do with his criminal act? Oh, I know… One of the defense of coaches said hey guys we are over the limit so two of you go commit a felony so we can get down to 85..... You are a f*¥@/? Idiot!