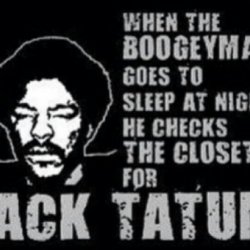 Oakland Buckeye
---
Dayton (via Portsmouth)
MEMBER SINCE May 30, 2011
Born and raised Buckeye fan, Longtime Club & Varsity HS Coach - now I just PA or run scoreboard games for HS football - love giving back to school & recognizing the kids play on the field.
Favorites
SPORTS MOMENT: Watching Son run 400m in OHSAA States in Jesse Owens Stadium; 2nd son receive 2nd team ALL SW Ohio District QB award, Daughter 3 time all conference & twice all district soccer player.

COLLEGE FOOTBALL PLAYER: Chris Speilman, Jack Tatum, AJ Hawk, Bosa's, Arch
COLLEGE BASKETBALL PLAYER: A Craft, Jim Jackson, Diebs, Mike Conley
NFL TEAM: Da Raidas, Portsmouth Spartans (now Detroit Lions)
NHL TEAM: Blue Jacks
NBA TEAM: Akron Lakers
MLB TEAM: Redlegs
SOCCER TEAM: USMNT
Recent Activity
Defense is average and the "dbu" backfield cant tackle
KJ was significantly higher rated than all of these. There are no takes here for tOSU
Please stop - if you want to make a post - do better
Meh - i wouldnt consider #s 336,342 & 399 blue chip - not a 5 star among them
On his performance review this summer, Day listed four performance goals: Beat Michigan (which he listed simply as TUN)
So why are YOU using the "m" word
Love JB and hope he wins every game up until he meets TOSU. The LSU offensive line is horrendous and Chase will have at least three sacks that day and Joe will be running for his life
upvote OP - why all he dv's? this wasnt the same as the article - a little tongue in cheek never hurts when folks on here think the sky is falling. I agree - dont like it? - dont click. But instead lets log in to dv to complain about a fellow buckeye fans post.
Yes- he can be a bit controversial, although I found his insights pretty deep from the perspective of a former player. I'm a little bit partial to him because he's a southern Ohio boy, and we played against Butch in high school. But I also have some mixed feelings – because I felt that he was not very gracious to Earl Bruce - seemed to hold a grudge against Earl even though CC was in the wrong with his ineligibility. When Coach Bruce died it seemed CC was strangely silent on the subject.
Reading that he is very unhappy with the network not using them in NFL coverage. There also appears to be a secondary story that he's being investigated, for what it is not mentioned. Obviously a buckeye, but I've always enjoyed his sports Commentary and insight
agreed, will not click turd link
Disagree on Johnson - he may very well start since we are losing our top three tackles this year. If NPF man's one tackle you very easily are looking at either Jones or Johnson starting out the other tackle barring any miracle transfer from the portal. PJ is the number one incoming tackle in the country - many SEC schools end up starting freshman on the offensive line.
It's not like he just started playing football, he stopped playing basketball…. Munford may very well go pro - but more importantly, with Alibi out Jones may very well be needed this potential national championship season. Also keep in mind that Max Ray has really not progressed all that much, and two of the four tackles coming in next year are considered projects. So if Munford goes pro you may very well see Jones starting as a sophomore, and if not would be the third tackle behind NPF & Johnson. Even if your scenario actually takes place and Jones does not start until his senior year… He is going to be the number three tackle next year as a sophomore.
TT is a stinkin beast! Lets go Iddaho!
oPPOSITE.
tOSU did get him to the pinnacle - -3 Nattys and 1 Gold. the World has adjusted and KS is smart to diversify and exhaust all avenues to improve. MMA fighters train at different gyms all the time - to learn new techniques and have new eyes evaluate their weaknesses. I personally dont think he will find the same culture (Christian) at PSU that he found with Ryan at tOSU
Exactly - it is absurd to wonder if he will be seen as OSU or PSU - he never attended or competed for PSU. Its like asking by training at USOTC in Colorado Springs makes him a Buffalo. He's mixing things up and looking to improve by getting new insights to enhance his Gold Medal chances. If you follow him on instagram he is ALL BUCKEYE!
the No. 12 overall prospect in his class
Colin , I think you do Zach a disservice in this statement. He was consistently ranked in the top 5 18 of the 22 months he was ranked from 4/17 to 1/19. He was at #4 for 11 months, #3 for 6 months, #2 & #5 for 2 months. He was ranked #4 on 12/15 - committed on 12/19/18, and was then dropped to 6, and finally dropped to his second lowest spot of 12 in the close out of rankings - after he was enrolled and no longer a HS student. I dont think it helps recruiting either when we are recruiting big fish. Saying Harrison was a consensus top 5 recruit the majority of his HS career is way more accurate.
FBFT poser - Fake Buckeye Fan Troll
Kbonay wins the internet!
Agree - morons is the operative word here - butt hurt morons. The kid was not cleared to play - would have never played even in a bowl or BCS game - yes he was a captain - but there were umpteen of them too. He was not going to get the attention or focus he need for rehab to be ready for the draft.
This is the single greatest thing I have seen on the internet!!! 3 years later - revenge tastes sweeter. I know there are a lot of Brownies on here who defend BMF on here - but I will never root for him - and I think many of these guys are jumping off the Mayfield wagon too! Freddie Kitchens is in trouble
Bravo Zack! I hope to see more of these more in depth stories on the new recruits – this is really a flavor that we haven't seen here before!