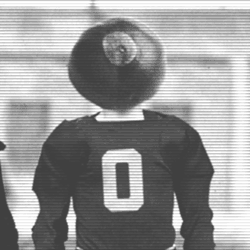 O H Y O
---
MEMBER SINCE August 27, 2018
Recent Activity
dirty dangles boys!
Wanna go get some sandos boys?
Well the first round of the playoff starts Saturday.
Yeah the bad weather really helped Wisconsin lose by only 31
+1 I agree. I think if the game were played today the line would be less than 3, either team could be favored really.
I have to disagree. Yes we look like the best team, but it's a bit foolish to dismiss the competition. Clemson, and to a lesser degree, LSU, present formidable competition. I hope I'm wrong, but I think OSU is only 3 to 5 points better than this two teams. Now, if we beat PSU and TTUN by a combined score of 50+, then I might feel like the OP. Alabama beat the breaks off of everyone last year like we are doing now, in 2018 at this point in the season after 10 games Alabama had also won each of its games by 20 or more points just like we did, and they got completely exposed against Clemson as well as some close games against UGA, and OU somewhat. I just don't like counting my chickens before they hatch, we haven't won the title yet. On to PSU.
It just society today. So many people searching for an opportunity to be outraged over something. I reckon there's a lot of pent up aggression in the modern man and woman living post-industrial America.
There's a difference in expressing an opinion and trying to start a hashtag movement in a forum post on a college football blog site.
Man, I was about to say something about "why are we so immature as a fanbase" but that's not really the case here, as it really applies to our entire society today. This whole "Outrage Culture" has got to go. If someone, or something offends us or makes us feel unhappy we feel the need to take to social media to round up all like-minded people we can, and try to cancel, boycott, slander, over-dramatize, and just flat out make stuff up about said thing or person we don't like. It's stupid, herd-like, and when it applies to something as trivial as sports like in this case, its downright pathetic. This whole thread is pathetic. Don't mean to insult anyone, but seriously, do you think anyone outside of "Ohio State fans mad at ESPN" really care about a hashtag boycott College GameDay movement?
Desmond Howard was about the only person at ESPN that said anything negative about Chase Young. Just saying.
Ohio State and Clemson are the two best teams, then a gap, then LSU and Georgia, then another gap, then Oregon and Utah. Hopefully the playoffs will be seeded. 1. OSU 2. Clemson 3. LSU 4. Oregon/Utah
If that's the reason you think you got DV'd then I recommend putting down the internet for the day. Or the bottle.
Auburn's nepotism is laughable. They let Joey Gatewood walk because this kid's daddy played for them 30 years ago.
Minnesota struggled to get the protection call in on numerous critical situations all game long.
Relax man, no one downvoted you because they disagree with your message, just your way of expressing it.
10% there.
That's it. Rutgers wont score more than 7.
If Indiana pulls this one out all Ohio State has to do is win one of the next two.
Man Ramsey is making plays. You would think Franklin would be smart and put a spy on him.
Penn State's secondary is a liability. Fields will have a career day.
Garrett pretty much did start it by roughing Rudolph and taking him down on his head at the end of the play.
Well the Browns Steelers rivalry that has been dead since the 90s is alive again.
nO oNe WaNtS tO pLaY iN tHe NoRtH iTs a ShItHoLe Yeah. Screw the rust belt. Never give it anything, let's leave it to die just like the corporations and government has. It's not like the rust belt was responsible for building this country, from supplying the raw materials for its infrastructure, skyscrapers, to the tanks, planes, guns, and gear that won two world wars. Indy is a nice place, if you cant have fun there either you're a pussy and cant handle a little cold or you're just a miserable person incapable of a good time regardless of city.
Shhhh MGoBlog might report Olave to the NCAA with this comment.
Does the NCAA know that bloodsport was banned in the US after the Civil War? This might be worse than eye-gouge wrestling.