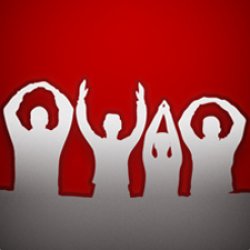 O-H I-O
Fredericksburg, VA (via Bucyrus, OH)
Member since 16 October 2013 | Blog
Favorites
SPORTS MOMENT: First visit in the Horseshoe on September 27, 2008 when Beanie Wells and Terrelle Pryor paired up for the first time together against Minnesota, winning 34-21. It was a birthday gift from my fiancee at the time when we were in college in South Carolina.
COLLEGE FOOTBALL PLAYER: TRESSEL ERA: Beanie Wells // MEYER ERA: Carlos Hyde // CURRENT FAVORITE: JT Barrett
COLLEGE BASKETBALL PLAYER: Aaron Craft, Aaron Craft, Aaron Craft
NFL TEAM: Cleveland Browns
NBA TEAM: Cleveland Cavaliers
MLB TEAM: Cleveland Indians
SOCCER TEAM: Swansea City A.F.C.
Recent Activity
Tweeted by Brett McMurphy:
"This is 96th AP Poll Ohio State is ranked No. 1. Only Oklahoma (101) & Notre Dame (98) have been ranked No. 1 more weeks."
Can we request for Walt to add a purple heart for VT because those boys still fought in that tough battle? It'll be quite symbolic and a fan can truly read the whole season.
It was a crucial turning point for the team. Just because the Bucks lost a battle there didn't prevent the fact that they still won the war in the end.
Going old school with the battle in the trenches. I approve this.
Good job, Walt!
Braxton definitely need to control his poise and have fun. It is his birthday after all. Get that da_n ball in the fun zone all day!
I was in this same situation. Born in Marion, OH then moved to South Carolina when I was 4 years old. My mother took me to Ohio State hospital where they found out about my deafness since I was probably born with it. That's my only true connection to the Ohio State University.
My grandfather gave me a Buckeye nut to put in my sock before my little league game and said it will bring me luck. I went out and pitched one of my best games ever and I believed him. I ended up taking OSU's side against South Carolina, but they lost twice to the Gamecocks and I couldn't stand that. When they started showing Ohio State games more on TV, especially when they won it all in 2002. I fell in love with them with fierce passion.
Fast forwarding to today, I'm taking my father to Big Ten Championship game for our first game together to watch the Buckeyes and I feel like it'll be the greatest present that I could give to my father. Especially after my grandfather passed away last year when they were in midst of the winning streak (My grandfather has never been able to attend one single Ohio State game in his whole life since they were kind of poor). I carried his casket in the front, along with my father. I realized that I cannot let that happen to us and we must make the most out of what we have. We both share the same fire for our home state of Ohio and this is my way of paying it forward, out of respect for my grandfather.
Great to see Hyde's last two carries for TDs...that was fantastic!
The whole team didn't play too sharp today, but a win is a win and we have to be happy with that, plain and simple. Congratulations to the team for tying the record with 22 straight victories.
On to the next one!
Let the media babble over the excellence of Hoosiers' offense so the Buckeyes can look better for containing it.
Looks like Ohio State should go ahead and jam Michigan's WRs and blitz on every down then Hyde it all day!
Soundproof game plan against the Wolverines.
Michigan State and Ohio State would be a great way to showcase Big Ten for the conference title game. Let's hope MSU can win out the rest of their schedule so they can jump up to possibly Top 10 and gives OSU a good opportunity to make their case. (I'll love to see OSU's highly touted rushing attack against MSU's rushing defense.)
It may be all for the naught if Alabama/Oregon/FSU doesn't lose as well. Let's hope Oregon will have a bad game against Stanford this Thursday and Alabama losing to LSU. Looks like a critical week for the Buckeyes.