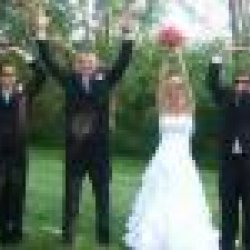 O - H - I - O
---
Member since 22 June 2011 | Blog
Recent Activity
So, with Urban taking the job and already in the hunt of the best recruits and them turning Ohio State into their first choice...are we to assume that The University knows a little more about the NCAA and the sanctions that are forthcoming? In Urban's presser he did mention on how he would have to deal with a few less scholarships, but we already know that...is there anything else we know?
Everyone wants a guy that can win 100% of the time...Fickell, was so F'd coming into this, with a returning swawd like we should have...we go 13-0...even if The Vest were here, this is as good as 20 Freshman, Sophomore, Juniors can do! Look At The Vests first year...in 2001, all Fickell has to do is beat Shhhhigan and that's all that matters at this point with the talent he has...of course is Urban comes in next year tOSU will be goo, they will have kids playing 2 years together, of course he'll look like a genius again! So would any other coach.
If he were The Vest, he would have the power to fire, I do not think he ever had the power to hire or fire...I think he said he would keep the coaching staff to appeal to the Buckeye nation! Yea, did it kick his ass, yup! But it is not on him that they have only 2-3 starting seniors this year...with Freshman that can't catch a cold when they have a Freshman tossing footballs into their bread baskets! A coach at the college level should not be directing their focus on catching or tackling, as this skill should have been learned when these kids were 12. Also, it is not the coaches fault if a 4th year starting Senior does not know the play count! I do agree, that when Bollman continuously tried F'n us big time with the no pass game, Fickell could have chimed in! But to say that an Urban Meyer could do better with the deck that Fickell was dealt...well, that is just ignorance
Sparty 24 - tOSU 17
Think tOSU will show signs of improvement, but MSU has a ton of seniors. tOSU will look good and get us excited for the rest of the season!
Nice job girl Friday, "Nonetheless, the Buckeyes take their talents to South Beach this week hoping to prove to LeBron that you can, in fact, go from Ohio to Miami and still play a solid four quarters" Priceless
WisCANTsin still sucks! Deal with it