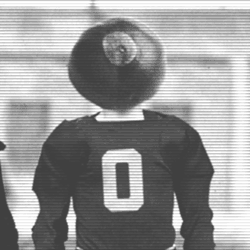 NYBuckeye88
---
MEMBER SINCE November 13, 2014
Recent Activity
Nice try by ESPN, but not enough to keep me from Fox.
Sounds to me like the four were: Matt Campbell, Dabo Swinney, Mike Vrabel and Bob Stoops.
We would have more than 1 week to fix the defense if we admitted the defense had issues that needed fixing a month ago. Greg and Bill are hard at work with the tackling dummies, I'm sure.
I felt like Apple had some personal issues he was working through, not playing great, then Collins aired it out in the NY media... sounds like a POS move to me. Giants suck anyway, hope he works out with the Saints so I can let my in-laws have it.
Good. Now he can rid himself of that POS Landon Collins.
"Great" and "Deadspin" <- words often not associated.
Is it just me or does John Young kind of look like Sam Darnold in that family photo?
Not disagreeing but... Cattleack? Thoughts?
Should go to Cattleack BBQ and then compare the two. Cattleack was honestly some life-altering BBQ. Also gotta find the desert stomach for the gooey cake things... not sure what's in em, but DAMN.
Why are the beer pong cups ENORMOUS in their mock up rendering of the festivites?
Still not sure what this really has to do with the overall investigation other than ZS continues to have personal issues. It's irrelevant to whether ZS hit his wife, the extent to which Urbs knew, which appears to be - at this point - a lot of he said she said.
What about his reporting has been very good?
(1) the one-sided investigation?
(2) walking back and editing posts without acknowleding?
(3) trolling the fanbase by changing his twitter background and comments to the urban rally (not a good look by those knucleheads)/ quoting urban in his personal quote?
(4) failure to respond, and barely acknowledge the criticisms from Courtney's mom?
Not sure what has been spot on... Honestly, everything seems to be up for debate at best.
It's 100% true. Why do you think they called it Arizona Iced Tea instead of New York Iced Tea? Simple, to avoid the NY tax rates.
Doesn't look like he'll be needing that metamucil for a while
Beat me to it as well. The ol ball coach better get them regripped ASAP
Tate Martell's nickname must be "The Red Viper," no?