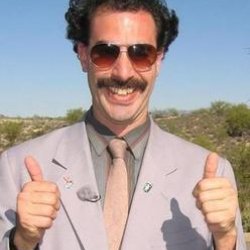 NuttyBuckeye
---
Lake Orion, Michigan (via Bellevue, Ohio)
MEMBER SINCE March 20, 2014
Recent Activity
That pair would be known as the Oh Shit Brothers by opposing defenses.
Great article, Zach. So it's basically first RB to commit is in, correct? If Edwards pulls the trigger first, does the staff keep the offer to Henderson?
This is getting to be an intense follow.
Learned at an early age, honesty pays ten-fold and lying only gets you in more trouble. Got to love the honest reply. That will go A LONG WAY with these young men.
Sorry for the late reply. Yeah, Shelby and Columbian were two of our toughest games for sure. Hated to see the NOL go defunct.. It was a tough conference/league but teams got much smaller and could no longer compete.
Both went on to play at Wisconsin. Chad was older and the better player. He actually became a fullback up there and blocked a year for Ron Dayne the year before he won the Heisman. Chad's dad passed away while he was playing up there and Alvarez dame down for his dad's funeral. A classy guy even if you don't like the Badgers.
Where did you graduate from? Columbian? Our hated rival Shelby?
What!? Nobody lost their black stripe on the first practice??
I'm thinking they know where to work at in order to win some bling.
I've always said, great wrestlers make great football players. They understand leverage and they usually are pretty damned strong.
WOW - small world. I am a Bellevue grad. Wonder where Tim calls home nowadays. I don't recall seeing it in the article.
NOL football - a thing of the past... sad how times change.
I doubt they let a freshman have it. I would bet another player wants it before it gets that far along.
Thank you both for refreshing my memory on Wade! Looking forward to the Spring Game!
As always, great job, Kyle! Thank you for your contributions.
Two questions I have are:
1) Do our coaches prefer the single high safety because of the talent we have at corner, or a different reason?
2) Don't recall seeing any position for Wade for next year. Will he be our single high safety?
Even a broken clock is right twice in a day...
WOW! How he is not a 5-Star is amazing. He's got it all - instincts, football IQ, closing speed, leverage, and he plays behind his pads - he HITS. His 4.6 40 time is misleading - he made some really nice open field tackles on the backs beating them to the outside.
WE GOT A GOOD ONE HERE!!
I prematurely shit my pants...
I think Dabo would be gone so fast players won't have time to say goodbye.
Mick wrote:
If Ohio State lands Stellato soon, that would allow them to put all its energy into Egbuka. This group of four would give Ohio State three five-star and five four-star wide receivers in the last two recruiting classes.
And would give Brian free food for life at any campus restaurants.
His HS coach is Ron Bellamy who played DB or safety for TTUN.
Hate to agree but I think Donovan stays home. His head coach was a TTUN player and he can have this young man's ear all day, twice on Sundays. If Edwards was a Cass Tech player I would like our chances better.
Glover said "Ryan Day is incredible, and he surrounds himself with incredible people. I can't say the same about every head coach that I've met. I just can't. I can say the same thing about Dabo Swinney, about Jimbo Fisher, about Kirby Smart. I can say the same thing about Mack Brown, but I can't say the same about everybody else."
I wonder if Saban is in the can't say the same about group.
If the secondary can gel and become a strength, I like the chances to run through the schedule unbeaten. Penn State will be our biggest challenge I feel.
I'm with you, Buck! Kiner is first on my list at RB.
Damned ATT U-Verse, I don't get the NFL Network any longer!!
Amen, Keith! It's very tough to beat a good team AND the refs in a game. It's just too bad we had to have a few close calls that required a slanted view to make the final decision.
Totally agree, I think this was the best team I have ever seen. Thought the '98 team was the best but this team is much better. We have three stud corners (counting Wade here) and a great safety in Fuller. All four will have NFL careers and Pro Bowl selections.
I am going to think back very fondly on this team for however much longer I live. Thank you 2019 Buckeyes for your efforts!