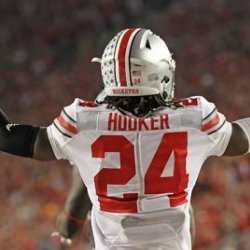 Nuts4MyBucks
---
San Diego (via Toledo)
MEMBER SINCE October 14, 2017
Recent Activity
Any chance he's just saying this??
I can't lie, I'm nervous also.
Waiting that long is a good idea? Sorry this will be my first playoff game.
He's my favorite player since Malik Hooker.
That would be more of a insult to us.
We're winning it all this year.
We're winning it all this year.
Omg what is happening!!!!!
I'm predicting a shut out.
Holy crap. Let's play some football!
Defense will be my favorite side of the ball again!! Go Bucks!!
Fields to be named starter around noon.
I am beyond excited to see our defense this year.
ALRIGHT....
I'm F-n excited!
Kids have no heart nowadays.
Absolutely love this!! I hope Harris humbled Arnette, personally I don't think he's that good. Decent at best.
I'm right behind you bro lol (pause)
Thank you for everything!!! You have been a joy to watch young man.
Seriously, I can't wrap my head around this. We lose a Mount Rushmore coach and somehow get better. Lol feels good to be a Buckeye right now!
I wouldn't call him elite and yes the SEC championship wasn't on him but he still didn't do what was necessary to win.