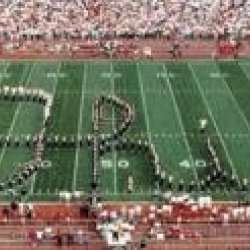 Nutbuck1959
---
from Whitehouse, OH
MEMBER SINCE December 14, 2011
Lifelong Buckeye fan. 32 years as a teacher. Marriied with 4 kids
Favorites
COLLEGE FOOTBALL PLAYER: Archie Griffin
NFL TEAM: Cleveland Browns
NHL TEAM: Detroit Red Wings
NBA TEAM: Boston Celtics
MLB TEAM: Cleveland Indians
SOCCER TEAM: Manchester United
Recent Activity
I've been "cautiously optimistic " for years, to no avail! Hope you are correct.
And lots of cap money available
I feel a little badly for Burrow... Probably could have started a lot of places.
F for kickoff team? Shocker!
i had my doubts at times, but never lost faith in JT. Love that guy.
I'm off to Camp Randall to take my father in law (UW grad) to a game.. OK it's Maryland, but tickets were easy to get, and the Bucks don't play!
The impressive thing about the long snapping video is the girl didn't seem to flinch at all.
I they did hire Wilson, What about Warriner?? Line coach only??
Good one, Nair... I was at the game, and you just did not see a white shirt open all day. Our defensive backs are all over these guys. Best back play i can remember.
Let's go with 201 total yards.
Ohio had 3.2 beer back in the day. Legal age was 18, and at 21 you could buy "high beer". We college kids back then referred to a hangover as the "3.2 flu".
Really glad to have the season getting underway. I go through the TV listings, and BTN has game after game of Sparty on.......Did we get that kind of love last year? Anyway, getting tired of it.
I followed Ramzy to this site. His Bucknuts columns were my favorite. Love his humor. Plus BN was becoming increasingly a pay site, and I'm too cheap to pay for this stuff. I have turned many people on to this site since.
The bowl game was the only game I recall a team trying to "pick on" Conley
Agreed, although I wasn't growing up.
I really didn't think Four Loko was a real thing.
The vulgarity of MGo continues to amaze me.
Can you imagine the howls that would come from TTUN fans if Meyer was yelling at their kicker?? But I'm sure they would laugh off that Bo did it.
We'd better be able to throw it then. I expect the box to be loaded up just like last week.
Never liked Forde much when he was writing for ESPN. Now he is a contributor to BTN? What a douche Bag.
I remember talking to a guy I know back when UFM was at BG. He had just witnessed BG destroy it's homecoming opponent, and had attended a party at the AD's home after the game. He said the AD was looking depressed at the party because he knew he couldn't afford to keep Meyer at the school. The same probably applies here, as well as Toledo, WMU, and others. Life in the MAC folks.