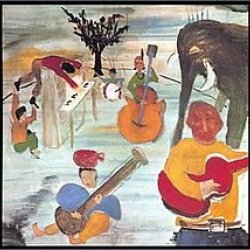 nutabuckas
---
Chicago Illinois/Cincinnati Ohio
MEMBER SINCE September 07, 2014
Favorites
SPORTS MOMENT: January 3, 2003
COLLEGE FOOTBALL PLAYER: Eddie George/Troy Smith/Ted Ginn/Mike Doss/Braxton Miller/Devin Smith/Ezekiel Elliott/Curtis Samuel
COLLEGE BASKETBALL PLAYER: Michael Redd/Jason Maxiell/ Mike Conley/Aaron Craft/D'angelo Russell
NFL TEAM: Cincinnati Bengals
NBA TEAM: Cleveland Cavaliers
MLB TEAM: Cincinnati Reds
Recent Activity
Holy shit, thought he'd be a mid-late 1st round pick. Very surprised he's coming back
More like inside the bedroom am I right?!
Strange, I was going to say mothras mom
I'm excited to see bin Vic at the next level, he's going to surprise some folks.
Minnesota, Iowa, and Nebraska (said last off-season they were a year away from truly competing) are all legit contenders for the west next year. Wisconsin is going to drop off a bit imo, losing a ton of production.
We will be back. Will future teams be as dominant as this 19 team? Probably not, which is heartbreaking to think about, but I am of the firm opinion Ryan day will win a couple. Future is bright! The football gods will show us buckeye fans glory after the agony we all just felt
I want to watch but I just can't. The sting of the loss is still wayyyy too fresh. Haven't watched any football since the int to seal it. Anyways, I'm sure it will be a competitive game
Rules have helped offense tremendously, but you sure as hell don't see scores like that come playoff time for the most part. It's a long season, defense is hard to play for 82 games. Guys literally post up all the time, I watch a game everyday lol. They may pivot and face up to the defender rather than keeping their back to the basket, and may not score in the actual post, but post ups happen nearly every possession especially for guys that play like jimmy butler, kawhi, devin booker, Demar derozan etc. meanwhile you have big men like jokic, porzingis, Karl Anthony towns etc that run like deer and can shoot/pass. My point was Players today are much more skilled versatile than ever before, Which I think is entertaining but to each their own.
While I agree the physicality of the game isn't what it once was, i miss it at times, I really encourage you to take a look at how unbelievably skilled and athletic positions 1-5 are today from what they used to be. Amazing and entertaining as hell to watch imo. The stretch 4 was the beginning of the game changing. Now literally everyone can pass, handle, run the floor, post up, and of course, shoot the hell out of the ball.
I love the nba playoffs, one of my favorite times of the year, especially when the finals come around in June - so I'll always tune into that. I've always liked watching baseball live, but on tv just doesn't do anything for me.
I feel ya, I'd just like to have some more bragging rights as a fan. If they both get bumped the 20 class shoots up to #2 in the land most likely.
Anyone know when the final 247 player rankings are released? Eager to see stroud and jsn get their fifth stars! *****
First step/quickness is something that isn't fantastic for master, but his top end speed is really good, one of the fastest on the roster according to his teammates.
My god seeing the all 22 of that last play makes me want to cry again. Perfect play call. Ahghhhhhhhhhhhh!!!
Could see master rushing for at least 1400 in 2020. Physical and great top end speed. But I Think the passing game next year will be our bread and butter, Olave, Wilson, and Jameson Williams....woo baby sign me up
Nothing but love for Damon. Wish him all the best, he deserves it
Cooper will be a starter at d-end next season. Huge that he's gonna be back, will need his leadership
What's the best way to mourn the death of an all time great cfb team? I'm not doing well so far. I'm of the firm opinion day will win multiple national championships, but none will be as good as this years team, that's what makes this loss so unbelievably hard to stomach. Thanks for the insight this year fellas, peace love and happy new year
Josh proctor will be a unanimous all American next year. Malik hooker 2.0 - can't wait to see him ball out
Never felt this bad about a loss before. The better team did not win. Absolutely gutted, really outplayed them for most of the game-will never forgive the replay booth for every huge call/momentum swing going Clemson way.
Did anyone else cry tonight? Am I alone on this?? First time I've actually shed tears over a loss since the Ryan Hamby drop against Texas. This loss was gut wrenching, can't even think about next year right now.