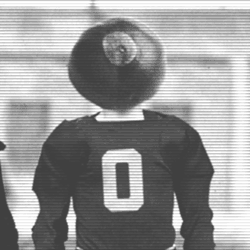 nuke
---
MEMBER SINCE December 26, 2012
Recent Activity
I guess we don't produce top NFL o-linemen. Just ask Decker!
Burton staying home is understandable but Kentucky has never been and will never be a football powerhouse. Not in five years, not in twenty years.
Why a kid from the North would go to Dixie just shows that he didn't do well in history. Alabama and Mississippi are the worst of the worst!
Mike was a GREAT player at Canton McKinley. He never left the field and led the team to a state title.
I still remember many tough losses to them which makes me appreciate this string of wins even more!
Coach Knight teams had the best defenses in basketball at any level.
Dantonio is recommending Luke for the job. Whether or not this will happen is anyone's guess.
When did Desmond become an expert in anything?
There are kids all over this country that need our help. We all have to do what we can to give support to them!
Six years in submarines. GO NAVY!!!
Ohio State leads the country in self reporting minor infractions. It seems that others just turn a blind eye to their problems and hope for the best.
This Burrow's last year at LSU. Then it will be back to normal for them at the QB position.
Cleveland Bourbon-aged for 24 hours!
OSU probably hasn't lost a Massillon kid since Dennis Franklin.
Let's see, now they are on the winning side and getting paid much better! Go figure!
Screw those arrogant bastards up north!
A few years ago Charlie Bauman lived in Cincy and attended Buckeye games. It may still be the case.
Zach had better consider life after football and the program that OSU has to offer.
I never thought I would support an SEC team. But I wish the absolute best for Joe Burrow.
Mike Doss was tremendous at Canton McKinley and then at OSU. The best all around player that I ever saw. He never had a bad game and he was at his best in big games.