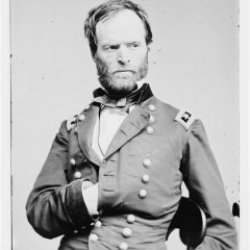 NoVAsmitty
---
MEMBER SINCE May 08, 2018
Recent Activity
I also did this. Stopped standing up and pacing around. LoL.
I quit drinking in the second half. Went to water and took off my block O pullover. It worked!
I think the Committee wants the final to be Buckeyes vs Clemson. If they could, they would put Clemson #2 yesterday. LSU has a great offense, but that D just blows (#35 total D, #28 rush D, #57 pass D). We know what that means from last year. Had LSU played either Florida or Auburn on the road this year, I think they would have had their Iowa/Purdue. The Committee seems to have been valuing two things overall this year - (1) complete team (the only ones in the current top 6 that are complete are Ohio State and Clemson, with Utah a distant third); (2) margin of victory (Ohio State and Clemson are 1 and 2, with Alabama and LSU about 2 TDs behind for 3 and 4). We know how many points LSU scored against Auburn. They will need to score at least twice that to beat either Ohio State or Clemson with that defense of theirs, especially since both we and Clemson also have top 5 offenses. I think UGA is too beat up on offense to hang with LSU, but that game could be close and I wouldn't at all be surprised if UGA wins. LSU is only a 2.7 point favorite against UGA per SP+.
I also think Utah gets #4 if they beat Oregon, based on the two points above, unless Oklahoma obliterates Baylor (or UGA beats LSU).
But first things first, beat Wisconsin!
I'm not. I didn't read any of the comments either. I want to be the first, the only, power team Clemson faces this year. The first team to punch them in the face, and punch them in the gut and the face again. Why give them a chance at getting their bearings playing a lesser team like LSU. And the three seed is 0-5 in the playoffs. I want Clemson in Atlanta, just like Alabama in New Orleans.
In an ideal world, I'd prefer a sunny 50 degree late Autumn day with calm to still wind. Instead, we've got mid/upper 30s, rain/mixed with snow, and winds 10-15 mph. No gale force winds, but the wind will be a factor, as will the temp and precip. Nothing the Buckeyes haven't dealt with already since the Wisky game. However, the weather will have an impact on one, if not both, of the teams.
Overall, Ohio State is #1 in total defense (and #1 in SP+ D) and Xichigan is #4 (#5 in SP+ D). No apparent advantage there, although I agree with others on the opponent's interior D line rush weakness. Rushing D, Ohio State is #5, while Xichigan is #13. Not horrible, but not top 10. On offense, Ohio State is #4 in rushing offense, while Xichigan is tied for #76. Advantage Buckeyes on offense, by a lot, and on defense. Dobbins doesn't have a lot of tread on the tires. 219 rushing attempts so far this year (230 in 13 games last year) for an average of 20/game, despite his load against PSU. Turnovers, penalties, and missed tackles are going to be huge. Buckeyes 21-6.
Yes, too many chefs putting filet mignon through the meat grinder to fry, not grill, some hamburgers. No one understood what Ed was saying when he said "fillitt miggnan" and Beck sees everything horizontally so the fillitt miggnan burger came out as sausage.
For those who claim the suspension prevents Chase from a trip to NYC, I've got three words for you, Manziel, Winston, and Mayfield.
True. But did Brady have that mastery as a 19 year old? Definitely he does at 40+, and at 30 and maybe 25. But at 19?
Plenty for this team to work on.

Go Bucks! Beat Xichigan!
Look. Had Fields not fumbled on the TD and JK not on the 19, we probably win 35-10. The back up QB gave the D some fits there, but then the figured him out. I swear Chase was being held on about every play. Got the win by 11, more than double the total point differential the last 3 games against PSU. I hate that call that got Fields nicked, however. I wonder if Fields made a wrong read?
Same here. I also get the stink eye because if our little Westie. LoL.
I rarely wear a suit anymore. I used to wear one everyday. Like others have said, get it tailored. Nothing off the rack.
If you want to still be in style 20 years from now and have a suit last even if worn hard, go Italian all the way. You might put down $1500 or more on a Canali, Pal Zileri, Zegna, etc., but as long as you don't let your body go, you will be in style the rest of your life. Italian suits, shoes, belts, and motorcycles never go out of style.
By that quote, Franklin is obviously the snitch. This isn't sarcasm.
Last week: 5-1: Ohio State; Minny; Baylor; K State (covered); ISU (covered). Loss - Wisky (did not cover)
Overall: 25-12 % 0.675
This week: OSU; Indy; UGA; Minny; Baylor; MSU; UF
As I've said on another thread, I think LSU/OSU are tied for 1st, but the Committee can't do that, so I expect they'll put LSU 1st, but the Tigers have no more good regular season wins to come. Tonight it will be LSU, OSU, Clemson. For #4, I think it should be UGA, based on 2 wins vs tonight's CFP top 25. Minny should be 5, but I could, and think the Committee will, put Bama at 5. I guess Oregon could make a case for 5, but 5-7 should be some order of Bama, Minny, Ore. UF shouldn't be in the top 10. 8-9, PSU or Utah. 10, OU.
We are also PSU and Minny fans. Wisky needs to keep winning and get back on track at least until Minny. I guess it will also help if UM beats MSU and IU, but I can't bring myself to pull for that.
Best comment from a tour of Tiger Droppings - "save some pussy for us, Joe"
probably violates site commenting policy.

Master from the Boro is rushing for 1000 and some
Good points.

Also have to throw in Ky as a team that has taken a number of real good OH 3 stars that would have gone to MSU 2005-2013ish.
Agree. Buckeyes would score a lot of points against the average-at-best defenses of LSU/Bama. And Buckeyes D that would hold LSU/Bama in the 20s or less.

I also think Clemson would beat LSU/Bama for the same reasons.
My top 10
1-LSU Jeaux'Freakin' Burreaux - tOSU developed, LSU Heisman!
1-tOSU - can't drop #1 for beating a bad team 73-14. Buckeyes are most complete team.
3-Clemson - I'm starting to think these guys
Are the second most complete team.
4-UGA - two top 25 wins, best of one loss teams.
5-Minny - undefeated and just beat #3.
6-Bama - hasn't beat anyone. Will AUB still be top 25 after they play UGA Saturday?
7-10 or 11 take your pick of OU, PSU, UF, Ore, Utes, Baylor.

note Indiana into the AP top 25 If Committee does the right thing, then we'll have 3 top 25 wins (in dominating fashion)
1961 Boomer, but I feel that I identify as much with Gen X. My wife is Gen X. My oldest child was born in 1991, my youngest in 2007.
I've read the Fourth Turning. Good book that I highly recommend.
For me, and against the spread, the PSU @ Minny game and the ISU @ OU game are the most difficult to pick. Nonetheless, I'm continuing with my little experiment again this week (also for recreational purposes only) with six games and picking: tOSU; Minn; Wisky; K State; ISU; Baylor. I was also going to pick the LSU @ Bama game and UT @ UK, but stayed away from LSU/Bama because of Tua ?? and UT/UK because it's a pick 'em last I looked.
Last week: 1-3
Overall: 20-11
Accuracy: .645 (down from .703 prior week)
Exactly. Shouldn't he have been focusing his time elsewhere? I think this survey was last Spring. Wasn't he bringing on a new OC and some other new coaches, installing the vaunted "speed in space"'offense, and other such things?
Went over to Tiger Droppings and they also posted this. Universally, LSU fans say tOSU v ttun is without a doubt the bigger rivalry.
According to one of the LSU posters, "Yeah...we are allowed to say Bama. I think that answers it."
Without getting into the weeds and after giving Minny +2.5 for home field, SP+ says PSU is only a 2.1 point favorite over Minny.