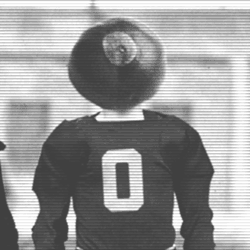 NorthPoleBuckeye
---
MEMBER SINCE July 12, 2015
Recent Activity
Do you have to subscribe?
It doesn't matter to me if we beat them by 1 or 100, just as long as we beat them.
Baseball could go back to the 154 game schedule or less instead of 7 inning double headers.
It's time to put the winter gear away, the cold should be gone for a while.
I would say just give me Orlando Pace and Zeke and call it a day.
Day should ask the NCAA for an immediate answer on whether this is allowed, if so, follow Bama's lead if need be.
This would have been even funnier.
"I feel like we are cursed. OSU gets a 5 star QB transfer and he looks like Cam Newton. We get a 5 star QB transfer and he looks like Wayne Newton. OSU hires Urban Freaking Meyer and he wins a NC. We hire Jim and he looks like he's one step away from smearing shit on himself and living in a dumpster. DAMN IT!"
so what I am reading here is Tunmise to Fordham.
Do your grocery stores have "click list" options where you can pre-order your groceries and they bring it out to your vehicle?
That was very nice of the staff to do that, and again I am sorry to hear of your loss.
why does the top chart go from 2013-2020, but the bottom 4 go from 2013-2021?
I know the op said the chart would be updated, but if the bottom charts already have the data, the top chart should also.
When the initial individual evaluation of Hicks was released, he was listed as a five-star athlete and was ranked as the No. 24 overall player in the country with an unsustainable .9908 rating.
What makes his initial ranking "unsustainable"?
Sorry for your loss Grateful and your sister made an excellent choice for the final song, that is my favorite Beatle song of all-time.
Open a computer repair store
Open a hobby store selling RC items, models, etc. Use the empty lot to stage RC races every Saturday.
Fox College Football host Rob Stone: "Is This Finally Michigan's Year?"
Urban Meyer: "Year For What?"
I found this quite humerous!
It seems like it was a prediction, not a diagnosis.
I wonder if they will explore the gambling rumors that led to him retiring the first time.
How was it made clear he only had the sermons to take the collections?
How do Lee's stats compare to Moore's?
Moore's 27 wins include 10 major decisions, six tech falls and four pins. Nearly half of his wins came against opponents ranked in the top-25, and he earned bonus points in eight of those 13 bouts. Setting aside his four wins by fall, he outscored the competition 341-116 (+225).
insert "why not both" pic here.