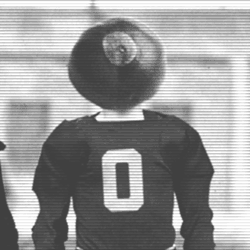 NorthPoleBuckeye
---
MEMBER SINCE July 12, 2015
Recent Activity
Maybe he interviewed by phone??
If he is doing the same thing on defense as before, why would it be hard to prepare for?
Just as espin lobbied for LSU to be #1, they have also lobbied for Burrow to win the Heisman.
Prove me wrong.
Didn't Fields win the head to head battle against Lawrence at the Elite 11 competition?
Maybe he is with Tathan cruising the streets of Miami.
If the 7 step drop will be a problem, I would guess the staff would shorten that up a bit to keep Chase and company off of him.
Thanks Zimmy, who got them?
We can't afford to have Fields taking 5 or more sacks per game. We need someone other than Chase to start sacking or putting immense pressure on their qb.
did Ohio State record any sacks?
I can't find the stats on defense for our game against Wisky, how many sacks did we get?
The best thing about the seedings is Alabama is nowhere to be found.
I stopped following the game, but came back to see that we had scored 10 unanswered points to make it 21-17 so I left the room again, came back and found us up 24-21. Same routine and found us up 31-21 and then kept following till the end.
where can I find this graphic you speak of?
espin has made their choice.
Maybe the committee looks at the first half and thinks it was an anomaly. We did outscore wisky 27-0 in the second half, that has to count for something.
where is the pressure, we know he has to throw? Pick it off from crying out loud.
I would love to see a pick six about now.
Lets get the ball back and have one more drive