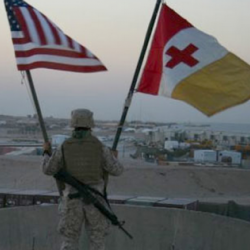 NorthFLBuckeye
---
Jax, FL
Member since 07 February 2014 | Blog
Favorites
SPORTS MOMENT: Pitched a Perfect Game Senior Year of High School
Recent Activity
i totally agree w/ you. i think UFM is going to phase out LF...
fickell if he did call the game, called the game of his career...why keep him after he's screwed the pooch so many times.
pay the man what he wants, pay his people what they want...go get Muschamp!
i have a sneaking suspicion that Luke didn't call that game...i think UFM had a lot of insight into the game plan and calls...he's not going to let himself get embarrassed like last year....still wish we could get Muschamp!
DJ,
does anyone know who did JTBIV's surgery? was it Andrews or the hack that did Braxton's 1st attempt? Any ideas?
my good buddy in C-bus is thinking of buying a billboard near Fickell's house that says: "Luke, thanks for everything bro, but do the right thing and step down!"
Fickell has been horrible since Tress left. Tress was his safety blanket. Fick has done a lot for tOSU, but his time has come and he needs to be removed. UFM needs to be the coach he is paid to be and bring in someone that knows WTF is going on. If he can't get rid of Fick, then maybe demote to Recruiter...along w/ Coombs....they both can recruit but they can't push our top 5 yearly talent to do what needs to be done.
Also, the whole Fickell Prevent bull shit needs to stop as well with 10 min left in the 4th qtr of each game!
I agree. Ash has the experience to call the plays, and the all around defensive mindset instead of Fick who is Defensively mindLESS when it comes to coverages, and scheming. He should've went to FAU.