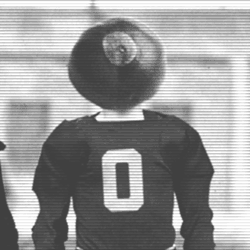 Northbrook
---
MEMBER SINCE August 30, 2010
Recent Activity
When in doubt, pinkie out.
Funny how this conjecture about coaches comes out at this time. Just before championship game and first signing day.
Congratulations to all. I think Werner should have been second team at worst.
Rosengarten is a guy I was excited we had a shot at but I doubt we take another OL.
I think he was at The Game so this may be a case where a win/loss makes a difference.
Edit: Just saw this was reported in another thread and that he stayed at the same hotel as our team and got to visit with players and coaches.
Hmm, I guess they are okay losing to us every year. I'm okay with it too.
I think at least 4.
Oh, so now we're talking about this year? It has been well established that the Knighton and Robinson decisions came down to outside factors Alford couldn't control. Nobody with any sense is blaming him for those outcomes but I'm sure we can all benefit from your enhanced reading and transfer portal understanding.
If Alford gets someone(s) else he has higher on his evaluations then it won't be an indictment at all.
They are showing Villanova's record as 2-0. We know better than that.
I think that's exactly right, he had a rough game but he will have a great career.
Somebody tell me what is going on with Drue Chrisman and don't bother saying he doesn't get much work in games. He isn't performing like earlier this year and we need to get him straightened out.
Now that he isn't working so hard (farm chores) he can put on some weight.
"lol some people on 11W i tell ya....... hahaha - blows my mind ...so keyboard tough!"
That'll teach you!
I tried to stay positive on Herbie up to this report. No more.
I've been reading a few message forums on this topic today. SMH
I think I'm getting too old for this shit. I worry we are already in an Idiocracy.
It feels like these initial unofficial visits by RB recruits are a slow play because something is going on behind the scenes. Gosh, I wonder what it could be.
Chaos and Pac12 are best buddies.
Yeah, hard to believe scholarship #s are a topic again.
You just mentioned 3 possible transfers and 1 possible medical. That's lots of underclassmen.
5 tells me there will be lots of underclassmen leaving.