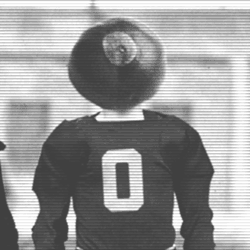 Norm
---
MEMBER SINCE August 29, 2014
Recent Activity
Not sure if it has been mentioned. American History X
Is it a water back up? I'd be interested in looking into it. I've been thinking of a whole house generator but there is a high cost.
Patton, Tora Tora Tora, The Godfather
2017 was a perfect B10 bowl season for me. 7-1. Thank you South Carolina.
Frank Sinatra Christmas album
Agree with the rest of the season comments
Interested. Very sharp. Let me know price when you get it nailed down
I agree with this. Great place to sit and watch plays unfold.
Red Angel - Paulding
Klostermans - Van Wert
Lefty's - Defiance
This is the funniest thing I've read all year
I thought last year was perfect at 8-1. Especially the one
I don't know if it is true or not, but I remember Jackson Browne telling a story of him and Warren in a bar in Europe. All of a sudden Warren gets up and runs out of the bar and Browne doesn't see him for months.
I would like to have that kind of story.
It's a wonderful life, Christmas Vacation and A Christmas Story are all good ones.
Very nice. Leon sure could write a song and Bonamassa sure can play one. Great song for him to cover.