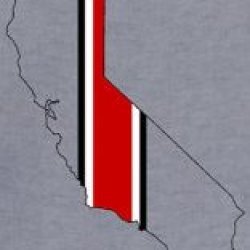 NorCal Buckeye
---
MEMBER SINCE March 06, 2011
2006 alumnus from Ohio State College of Engineering.
Favorites
SPORTS MOMENT: Witnessing the Buckeyes win the National Championship in 2002 as a student.
COLLEGE FOOTBALL PLAYER: JT Barrett
Recent Activity
Buy and hold for the win. Stocks are on sale for my biweekly contributions.
In $1200 sure that Jack Doe is another sighting of our favorite friend:
Poppy is in the flower den monitoring the forum like: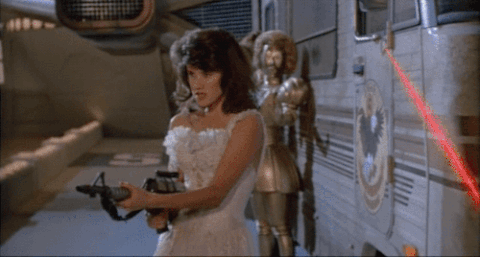 You're absolutely right, we have a short term memory about these types of things so they'll put all sorts of effort and money into a better response but it will diminish over time like it always does. A prior neighbor of ours got into disaster preparedness after her time with the military and worked for a company that consulted with governmental agencies and private industry to develop plans for earthquakes, pandemics, bioterrorism, etc. She is now part of the department that prepares for and responds to disasters for SFO airport. I have a feeling companies like her old consulting firm will be quite busy the next couple years.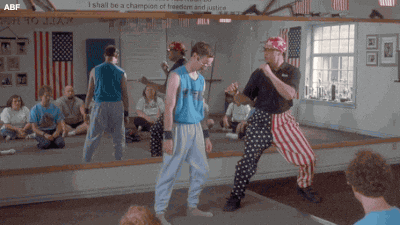 Hopefully it'll change more for the better. Plenty of opportunities to implement lessons learned for our health care systems, county/state/national preparedness, and updated guidelines on how to respond to national emergencies like this in a coordinated and swift manner.
Completely agree. I think the probability of having to shit next to another person should have at least 10%, if not 20% of the points. Nothing worse than playing dueling shitters with your coworker.
Well, 7 on the way back (since grandma didn't make it). Lost the dog too.
Yep, here we are this morning. Stopped to take a picture with Alcatraz Island.
Loaded up for a trip to Wally World but it was closed for some reason.
I wonder if she ever grew out of her puppy dog ears and nose.
The NCB family loaded up the station wagon this morning to drive down to San Mateo for our casual pandemic test. It was so odd driving through East Bay and San Francisco with such light traffic. Zero wait at the Bay Bridge toll, which was wild (first time ever for us).
The testing center was surreal. Everyone in full out PPE. Each station they held a sign informing you to keep your windows rolled up. Had to press our IDs and cell phones against the window and talk to the staff through the glass. Confirmed our name's and DOB were correct and they put our test kits on the windshield under the wiper blades. Pulled into the building and an extremely serious doctor had us roll the windows down half way while he shoved a swab all the way down our nasal cavities. It was the least enjoyable part of my day so far.
I remarked at the exceptional irony that our health care provider couldn't provide us a test, but our email and web search company could free of charge.
It's not a knock on Floridians, it's an observation about the hypocrisy of the governors decision to selectively blockade some high-risk states after he allowed a massive and ongoing Petri dish occur in his state and sent those travelers back home to flare up infections in these same states that are not excluded.
I read about irreversible lung damage due to the inflammation. That's going to be a big issue the next couple decades for rhise patients.
Remember when everyone thought you were SPDaughter and that you werr catfishing people like Greta? That was a weird run.
How'd you know I was on the beach in Florida?
Imteresting. Is DeSantis turning away the return of any of those spring breakers that he welcomed in massive crowds to the beaches to fund tourism and sent back to other states?
Hey man, sometimes if you marinate a flank steak just right and give it some sizzle, it can make one hell of a taco.
Whoa. I'm not sure what's scarier - the spread of those Spring Breakers or the fact that these guys have access to this information.
I'll invest it in some personal defense lessons at my local martial arts studio:
Mardi Gras, mixed with a lot of people who will straight-up defy the orders to shelter in place or social distance (look at the Baton Rouge church with 1200+ person services), and a group of inactive people that have Crisco slowly coursing through their veins. Mix in the poverty and people living in close quarters, especially within New Orleans, and it's gotten really bad.
Mrs. NorCal's mother is a nurse about an hour from NOLA and is really bad there - all 17 ICU beds are taken with confirmed or suspected CV patients.
Funny - we're actually rooting for a positive test result. That way we know we had it and don't have to worry anymore avoiding the invisible boogie man.
Timing is great for me since I now am finally starting to have a mildly sore throat and body aches, after my family started early to late last week. ¯\_(ツ)_/¯
Good news: I was able to get an appt at the Verily (Google) testing center in San Mateo tomorrow. If you're in the SF Bay Area or Sacramento and not exhibiting severe symptoms I recommend getting checked. Note: The Verily "Project Baseline" is for those with mild to no symptoms but present risk, as its focused on identifying early transmitters to slow the spread. The settings I selected were: No fever but coughing, no travel, no contact with a person who's confirmed CV, and health care worker (for my wife).
$1200 says ole boy doesn't actually make enough to miss out.
2 1/2 episodes in on Tiger King and these people are crazy. Each episode shows another wild layer for each character.
Yeah damnit, don't they know how it costs to live out here?? Kidding. I figure if I choose to live in a more expensive area that's on me. They don't change tax brackets or the standard deduction based on the cost of living index either.