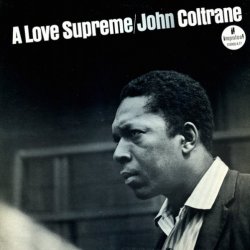 nomatta
---
MEMBER SINCE April 18, 2018
Recent Activity
I agree with this assessment
Yesterday we offered 2020 6'5 SG/SF Eugene Brown III (Decatur, GA).
Little surprising to me because I figured the only SG/SF we'd take for this class would be someone of Keon Johnson caliber.
I will say that video of Brown seems to show a good shooter with range and he has nice size/length for that role so perhaps that's the major impetus for the offer, a priority of adding shooting.
Hard to be a leader for someone who doesn't have a committable offer. Dom Penn would be a Buckeye by now if our staff was pushing for him.
I'm not doom and gloom on the situation because it's going to be a small class and we are in fairly good with a number of prospects, but I wouldn't call us a leader or favorite for anyone at the moment.
I previously thought that Dain Dainja was our best bet for a really good big in the class but ever since his visit cancellation I don't think that one is trending our way. Not sure what happened and maybe it can get turned back around if he reschedules the visit to us, but at the moment I don't think it's looking great for him.
We got to make the best push we can for Keon Johnson because that kid gooooood.

this thread is like baby laughs and angel kisses:
https://forum.umhoops.com/t/cleveland-cavaliers-hire-john-beilein/5291/14

I'm shocked so I can't even imagine how the scUM fans feel, ha.

Pretty much the only realistic ways I can think of that scUM might be able to positively out-splash the negative splash of losing Beilein would be if they can get Donovan or Beard.

It would be a heck of a lot cheaper just to promote Yaklich, though, and maintain their defense.
welcome to the Dainja zone
this would be a prime use for the first (and also possibly last) 2020 scholarship.
It seems to me that it would make more sense to put Sueing in with the sophomores on the scholarship chart since he has two years of eligibility remaining starting in 2020-2021.
it means that the COURT IS NOW IN ORDER
I think for as bad as Cal and the PAC-12 was ("beware the best player on a bad team"), beyond just Sueing's raw numbers I think the staff is interested in him specifically because he brings a missing element to the team. He's very good at attacking the basket as a slasher forward, and he's good at drawing fouls and then converting on the free throws (averaged 78.2% on 5.3 FTA per game last season).
Also, he's a good student. So that's nice. Unfortunately, we get Sueing, and we seemingly only have 1-2 scholarships for the 2020 class.
Okay well then just shut college basketball down.
I'm not concerned about Kaleb working out, per se, but I do think that him testing the waters at this point in conjunction with the suspension in conjunction with a reporter over at 247 stating the Wesson family isn't exactly happy with how the fans and local press have been treating the Wesson bros... it does make me wonder if Kaleb will think about heading overseas once he gets the feedback that he's not NBA-ready. Kind of feels like he might be looking for a bus out of town and he doesn't want to wait two years.
That said, I'd say 75% he comes back for next season and 50/50 he comes back for his senior year.
If you pay them, there has to be a limit to keep things equitable. Mid-majors aren't going to be paying their athletes $100K apiece above their athletic scholarships.
And then the schools with money will still cheat by paying above that limit under the table.
It's not an argument against the "pay them" stance, but it is an argument against the fantasy that paying players will suddenly stop the cheating.
This is the right attitude to have when you're at a program like OSU and getting paid upwards of 3 million a year, but a couple tried-and-true sayings definitely come to mind:
1. Be careful what you wish for.
2. Expectations are a *****.
People were happy with Round of 32 appearances the past couple years. I'm not sure they will be happy with that next season, even if it's largely unfair to expect S16s or better when it comes to something as fickle as a 68-team, 1-and-out tourney where luck and match-ups reign supreme.
The B1G is also going to be EXTREMELY tough next season, so a Top 3 conference finish and/or a favorable Dance seeding might not be in the cards.
I am not a huge MCU fan, they are okay and I have seen most of them but not exactly my cup of tea when it comes to cinema. About the closest I come to liking movies like this were the LotR movies.
Anyways, I get why people loved this, it's a lot of fan service and a lot of character juggling moreso than it is an effective story unto itself, but that's what people wanted, they wanted the pay-off to this building storyline years in the making. And I guess on that level it sort of delivers, even if I felt the 3 hours were totally unnecessary. I did not care for the climactic battle and by that point was begging for the movie to end. Really fatigued by endless characters chasing each other around in a non-descript CGI environment with CGI creatures and effects swirling all around them.
The humor was okay but a little try-hard and I felt like too often they were trying to force quips and jokes in, just adding to the film's length even more. The plot was unnecessarily convoluted--again, for the sake of fan service stuff, not so much for the sake of telling an effective, efficient narrative.
I will say that everything with Tony Stark was pretty good and the finale of his arc quite good. Cap's storyline was also decent. After that, surprisingly it was Black Widow, Hawkeye, and Nebula (of all people) that had the most interesting storylines. Hulk and Thor... not so much, though not for lack of screen-time.
Captain Marvel is way too powerful. She's like a deus ex machina personified.
It was okay and did have some moving moments. Just wished it had been a lot more streamlined and maybe needed another rewrite or two at the script level to have everything more impactful, focused, and cogent. Definitely needed to be edited a lot tighter. I didn't mind that the film didn't really focus on action until the end, but I do think it needed some more memorable action scenes. A world of difference between how the action is constructed in, say, Fury Road... and then a movie like this where it's just a mess of computer-enhanced action shots with a few fist-pump beats and money shots dotted throughout.
Of all the guys in the transfer portal, I'm pretty confused as to why we are looking at Occeus. A 6'4 guard who struggles to produce at Northeastern doesn't make a lot of sense to me. I get that he's more of a defensive player but then what do we have Muhammad and Jallow for? Does the staff think one of those guys is going to be gone before 2020-2021?
I would MUCH rather use that scholarship spot for the 2020 class, as it is already going to be on the small side and we are pursuing a lot of T100 guys. Brown makes more sense because he is a talented post player. Sueing is the most productive of the bunch so I guess I wouldn't mind that, either, unless we have a real shot at getting one of the elite 2020 wings like Keon Johnson.
"Can't shoot any worse than the other CJ."
Tell that to the rest of our team. Because they did.
Walker's shooting percentages and A:TO at FSU were worse than Jackson's. Walker is a more natural ballhandler and is a bit quicker, but we are going to miss some of what Jackson and Woods gave us when they were playing well.
Maybe we can get a better baseline consistency from Walker than what FSU got and what we got from Jackson and Woods. But I don't think we are looking at some massive upgrade in our guard play just because we add Walker and Carton. I think Luther and Duane progressing will be just as important for us to have better guard play overall next season.
I don't think we are going to see a ton of CJ and DJ together next season, partly because that'd be a very small backcourt for the high-major level but mostly because I think Luther and Duane are going to progress enough to dominate the SG minutes. That said, we might see it in certain situations where Holtmann wants to maximize ballhandling and quickness. When it does happen, I would expect DJ to run the point on offense and CJ to be off-guard because CJ is a much better off-ball shooter than DJ, so let DJ use his explosion and facilitation to drive and kick to CJ and the other guys. But then on defense I would expect DJ to get the man assignment of the other team's 2G while CJ defends the PG since DJ has a 6'6 wingspan while CJ's is closer to his height (6'0-ish).
Given that Brown will be visiting the likes of UK, I wouldn't worry about it too much.
Staff will be visiting 2020 PF/C Dain Dainja (6'8, MN, 4-star).
Based on the recent visits to Hugley, Dawson Garcia, and now Mr. Dainja, certainly seems like adding Diallo has done nothing to curtail the staff's pursuit of a big in the 2020 class.
All in all it seems like they are still sticking to the earlier plan of trying to add 3 in the 2020 class--a CG, a wing, and a big--despite us only having two scholarships currently on paper and despite Holtmann's recent comments about not maxing out his eligible roster.
Fields, party of one... Fields, party of one.
Oh Day will still have Fields reading options. And picking whichever one keeps him healthy.