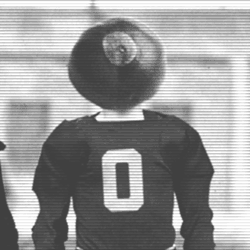 NoMad Buck
---
MEMBER SINCE January 10, 2015
Recent Activity
I'll throw "Prophecies" onto that list.
That must mean Billy Donovan is "Plan B"
"Big Ten" territory? Are we taking pride in "Big Ten" recruiting accomplishments now? If so, the I'm sure you will be happy to know that Locklsey will have that area locked down soon enough, so score some points for the conference. He's a bigger threat to that area.
I don't care if we lose the guy to Georgia, Clemson, or Rutgers—it sucks. Fortunately, for anyone that has followed his recruitment, this isn't a surprise. On to the next...
Once a Buckeye, always a Buckeye. But there are Buckeyes I follow and Buckeyes I FOLLOW. Terry will always be a Buckeye I FOLLOW.
It is a bit odd and does come across as defensive. However, given the events this summer, I can't really blame those affiliated with the program from having a heightened sense of skepticism when it comes to the media. I don't get the sense that many in the media are out to paint Ohio State football in a positive light, so I understand the defensive reaction.
I've seen quite a few rumors re: GB taking a QB with that 30th pick -- apparently they really like Drew Lock as well. I think the thought process is that the 1st rder allows them to hang onto a QB for 5 years, so they could take their time grooming the guy.
But I'm with you, I think there are quite a few holes that they need to fill and taking a QB now after inking Rodgers to a long term deal might be a bit premature. FWIW, that same Walter Football mock had them taking Hockenson at 15, which would be fine with me.
Walter Football had him going at #30 to the Packers. As a Packer fan, I would be over the moon. I don't think it happens, but this is a funny QB class -- teams seem all over the board and have their favorites -- so who knows.
Here's an article that discusses the weapon and potential uses. It could have something to do with taking down the Night King and/or Zombie Viserion:
https://www.yahoo.com/entertainment/arya-asked-gendry-build-weapon-134100711.html
Not a good look for a basketball school.
My 7 year old son has recently gotten into Marvel, which has re-stoked my interest. The reviews were mixed so I didn't have high expectations coming in, but I enjoyed it for what it was. My son was into it and sat through the whole movie, which made it more fun.
Terrible news. And right on the heels of the Jeopardy All-Star challenge, which seemed to be a pretty big hit and something that I really enjoyed watching.
Best wishes to Alex for a speedy recovery.
It's been closed, apparently it will reopen at some time this year.
I played Cascada last month, beautiful course if you are willing to shell out some dough.
He obviously doesn't read 11W
https://www.elevenwarriors.com/ohio-state-football/2018/10/98128/dwayne-haskins-rattled-off-a-22-yard-run-against-michigan-and-hasnt-looked-like-the-same-running-threat-since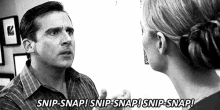 You mean we didn't try to block him from going there!?!?!?
At this rate, Hartline will have the WR room locked up by summer.
It says a lot about the state of their program that they feel they have to offer a 7th grader to have a shot at him.
Who's got it better than them?
His path was clear: compete in the spring, finish classes, graduate, and then transfer if you didn't get the job. This was obviously an emotional decision, not a logical one.
Wasn't the current UCLA QB Tate's backup at Bishop Gorman?
Would not surprise me in the least. I really like Tate, I do. But it sure seems like he and Fields in the same room isn't going to work.
Just better hope that Fields gets his waiver...