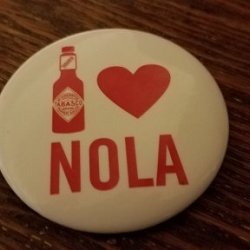 NOLABuckeye
New Orleans (via Upper Arlington)
MEMBER SINCE August 19, 2014
Favorites
SPORTS MOMENT: Sitting in the Super Dome watching the Buckeyes take down Bama.
NFL TEAM: Saints, Steelers
NHL TEAM: Penguins
NBA TEAM: Pelicans
MLB TEAM: Red Sox, Pirates
Recent Activity
Loser Cigarette Tossers
G's Pizza - New Orleans
Sabatino's - Charleston, S.C.
Daredevil Inn - Nags Head, N.C.
Thanks Poppy. Not my DV.
Ever.
Those triple option teams are always hard to prepare for.
I'm triggered by "your" instead of "you're."
My father has been the Wolfe family's estate attorney since before I was born. I have not spoken with him and I'm not certain he would divulge details, but I am willing to bet that the sale has to do with winding up John's estate.
Cannot believe nobody has posted this gif yet...
As long as other teams say it's not our Day when they play us.
Cannot wait for his Boom.
I'm cool with how things turned out.
Just checking in to see if I get a Buck68 reply.
He backed into it?! Damn.
Nice thread. Thanks Hetuck.
Please break or tie all of those records Bucks.
Florentine and Engine House No. 5
Georgia is in the middle of exams right now. I wonder if and how that affects an official visit.
That's the first highlights I've seen of those two. Very impressive.
I wish the Saints had grabbed Terry McLaurin.
I wish we could see Will Smith announce the Saints second round pick. RIP WS.
Exactly. This thread could be titled "The Sky is Blue."
Browns are trying to become LSU North?