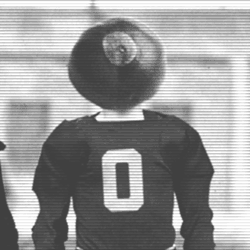 NolaBuck
---
Member since 11 September 2010 | Blog
Recent Activity
102...Cardale attacks that weak secondary and Zeke gets a majority of his yardage on swing passes.
Michael Thomas - 137 yards
I have no idea if he is on the roster or not, but I will go with Jeffie Johnson, RB from Hilliard. Listed as a Frosh on a roster I saw.
27-17 Buckeyes go to 1-0 in the Big Ten.
Buckeyes 30 Miami (FL) 20.
Go Bucks!!
5...The Number of Times Each Day Hayden regret's hiring and starting the coaching career of Bret Bielema after he went for 2 while up 25 in the 4th quarter against deadbeat Minnesota.
I will go with John Simon to eat the football and then run in for 6. Or he might just hop on a fumble in the endzone.
Buckeyes: 26
Cryami: 17
Let's punch them in the mouth early to shut em up.