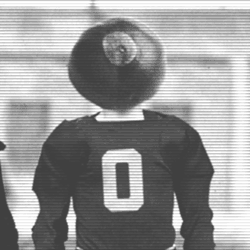 NoFancyUserName
---
MEMBER SINCE November 12, 2016
Recent Activity
You actually just crapped on his dream...no matter how much you didn't want to.
Good luck to him.
I wonder what the hell is in this portal that makes these kids keep going in there...
HOW SWAY????
I hope that coach Day knows what he's doing...
That's good and all, but can we please get 5* California linebacker Justin Flowe on campus for crying out loud!!!!!
It's my understanding that his girlfriend is a student at P.S.U. so this too may factor in as well.
This is the "snark" that I was waiting for, LOL!! Nice!
I totally suspect that if Urban would've returned, these moves wouldn't have been made.
I hope that Brian Snead stays. I really like him.
I seriously hope that he breaks out of his shell!!! Socially awkward people are hard to read SPEAKING FOR HIMSELF!!! I don't get all of the hush hush, private, top secret, no interview stuff that he's doing. I hope that he finds some friends or a girlfriend that won't settle for that.
Best response on here!! I saw this guy being a jerk to the kid Rakim (can't think of his last name) on IG and I had to step in. It happens.
I say hire LeCharles Bentley as O-line coach
I swore that I wouldn't get wrapped up in this wacky world of recruiting like I did when Shawn Wade was on the bubble. I'm sticking to this promise...if he's in then good, if not, then oh the fuck well.
I'm just bout ready for this to be over with. If his heart is in Michigan, fine, God bless you.
He was there. He had the "man bun."
He's just a different kinda guy from what I can tell. Not bad, just different. Maybe he doesn't want the emotions of the game to sway his decision making. Who the hell knows what's going on in the minds of these millennials today??
He gone. It's something about Bama...
I was there and they posted that it was close to 105 thou....am I missing something?
Has National Signing Day come and gone and I missed it??? Last thing that I heard was the same as the first thing I've heard. He's highly recruited and can't make up his mind and he's holding everything close to the best. Until he's registered in a school, I won't believe that he's a silent commit anywhere.
CAN SOMEONE TEACH HASKINS HOW TO PROPERLY SLIDE PLEASE?! THAT ATTEMPT LOOKED PAINFUL.
This is becoming a trend...
It seems like all of our top recruits end up getting hurt their senior season.
When James committed I was shocked....when he decommitted I wasn't surprised at all.
You can't keep them all. I'm still upset about the defensive lineman that flipped to Georgia last year...now that one was hard for me to get over.