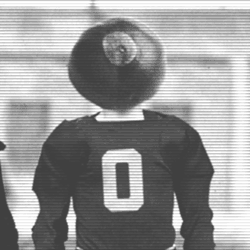 NOBLUE
---
MEMBER SINCE August 03, 2015
Recent Activity
so you don't think Demario wins the Heisman this year ? .....
god bless all veterans who who have made our country strong and fight for our freedoms and liberties even for those who are traitors to our country within .....
To be fair they should open fall practice up at least a week early to make up for the spring practices lost....Go Buckeyes !!
scandal scarred program ??...haha give us a break .....
I sure hope Fields doesn't get 1000 rushing that would mean there is something wrong with the RB's and OL ......
perfectly stated Meetchigun ....
Hey BeatMeechigun ill up vote you ....you're allowed your opinion ....i guess its not PC to be living scared like the news media wants you to ....if everybody is careful everything should be OK ...
The Vest for OSU president ....
so now being a OSU homer gets you down voted ?? poor poor Buckshave7....
i totally agree Buck298 mSHITblog is well a total shit pile compared to 11W ....
A lot will change in 4 months we will have college football start on time ....we can always move the game to Columbus ....
we'll see how this O lineman does after feasting on PAC 12 defenses ...the defenses that let 50 points put on them on a regular rate ....
screw golf...lets play Football!! ....
the reasoning by some in this article is idiotic the reality is if OSU losses their last game of the season to a Shit team like Shitigan they would never make the playoffs in the first place .......
Who's Matt Miller ???? ....
maybe that Shitigan lineman will get to block for Dobbins ,,,, if he makes the team ....
as far as all you claiming bagmen for all these schools you better go to the NCAA with your proof or shut your mouth and quit sounding like a Shitigan fan talking about OSU....
Brown's playing checkers Day's playing chess ....
MT3 starts Chambers Steele and Sermon off the bench to relieve him ....
every year and every time OSU recruits a TE we hear this same conversation ...most teams that use their TE alot don't have much in the way of very good wide receivers (or QB's for that matter ) ...that is not OSU .....
maybe the NCAA and the colleges will get nothing monetarily out of this but as soon as you get the Fed involved you know they'll want their cut and of course everything will be on the up and up because the Fed would never be dishonest and self serving .....hahahaha .....
Fans that complain about Dabo on this site remind me of the Shitigan fans that complain about OSU ...if OSU didn't lose to them so many times this would not be going on ...
before i comment on the alt uni's i must consult with the college football fashion police ....