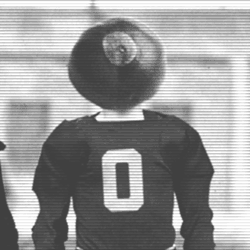 Noandzo
---
Member since 31 July 2012 | Blog
Recent Activity
a letter from Urban would be incredible!!!!
my daughter is being raised in the same mold. When she sees the McDonalds "M" she sends out shreeks of disgust!
Scottsdale, Arizona... Freedom Academy Charter School
Im his father and teach at the same school he attends. Im sure my principal will let us scrap Arizona History standards for Ohio History Standards!
Ice cream and Hot Wheels were delivered! so proud of my boy!
That's my son!!! A very proud moment for me and his mother this morning on the way to school!!!! Made the choice all by himself!
I put a lot of work into hopefully seeing a moment like this one day, like when I had grass mailed from my parents house in Ohio to Arizona so his tiny newborn feet would touch Ohio soil first. And the weeks of potty training and sheer bribery for peeing on the Michig@! logo at the bottom of his toilet.
Today was a good day! Even his teacher and her family appreciated it (Michigan fans... even gave their son the middle name 'Jalen' (Rose)