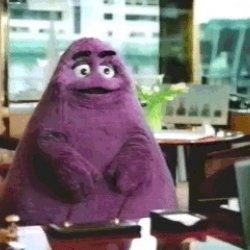 Noahkat
---
MEMBER SINCE November 21, 2015
Recent Activity
This would be incredible and his energy is exactly what this team needs for next season
How awesome would it be to have LSU play OSU in the championship!! Let's get there!!
Its not the pay its the opportunity to head coach a program. I bet Day offered him alot.
There are times too when he could throw the ball away and instead runs out of bounds losing 2-3 yards. Frustrating first year mistakes
After those adjustments Reip was excellent
I know alot will disagree with me but i really believe Dobbins should be our Heisman front runner, the stuff that he has done against the best defenses in the country is just incredible. He is consistently amazing.
We saw how Michigan slowed Chase a bit - is that now something that the defense can use to their advantage on 3rd downs? I.e expecting the triple team on chase
How do u think Fields injury will impact him this week? Are these kind of injuries that bad?
Why isnt JK considered more for the heisman after what he has done? He is incredible!!
What happened with the defense in the first half and is there reason to be concerned?
What's up with the shoe stealing thing? Why??
Does anything know anything about this type of sprain? How serious is it and how long to heal?
I thought they said during the game that shaun was available if needed, but he wasn't needed- with that i think he'll be back next week.
Really hope the guys are super motivated— the Penn State game appeared close even though it wasn't, and we will still probably be ranked #2 in CFP, i hope that gives our guys something to prove
Wondering why we didn't pass it more this game?
The optimist in me says we gave a top 10 opponent the ball three times at the worst possible places and still won by 11.
Also Fields handling delayed blitzes, and running out of bounds instead of throwing it away
Totally agree here! We didn't struggle in any phase of the game, no glaring weakness was exposed, we just fumbled 3 times. Fields has a few things to work on but all things considered was a good showing.
I feel like that is an old picture of coach Day. Lookin at him Saturday looked like he was gettin a little chubby
The thing that pisses me off the most is that now we are denied watching an all time great play football. This is what the damn sport is all about and now because he got a private loan the NCAA is gunna keep him from playing?? I never swear but this is some bullshit!! The NCAA just votes to start allowing players earn money on their likenesses, but keep chase out for this?? I am so pissed at the NCAA...