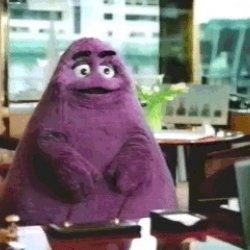 Noahkat
---
MEMBER SINCE November 21, 2015
Recent Activity
Important one u missed: MSU beats Wisconsin by 7!
We've been getting alot of picks this year, i wonder how this stacks up statistically to last year?
Not complaining but Dobbins just dropped that ball after the 67 yard run: hand it to a ref, hug a big guy. Never just drop it
I feel like a blackout at a night game would help the visiting team...
I thought I had a really geeky response, but you, sir... kudos.
Also, Anakin killed Obi-Wan....
Our defense has something to prove this game, we should come with a chip on our shoulder
Just nice to know we can play something besides press man if needed. This game will really show how much our defense has improved since last year.
Also, can we not just let JK get 7 more yards next time??
Arnette made a great choice staying back, his growth in the position is remarkable
Is it just me or is Zach Harrison out of scale huge from everyone else? He stepped on the field and looked like a pro player standing with a bunch of middle school kids. I was terrified for their QB when he got sack "oh god please dont let him break in half"
This article deserves a buckeye leaf! Well done!
Before season started it was the Nebraska game i was worried about; now not so much. Maryland is looking almost too good though....?
Luke Fickell looks like Adam Sandler.
Its FRIDAAAAAYYY!! ...Tyler Friday... he's back... so u know... Go Buckeyes!
Not really nervous about this one. From everything the team has said they are very aware Cincy is coming in believing in the upset. Concern is if Fields and Dobbins are up to the challenge. I bet Dobbins has a chip on his shoulder after comments from last week - he's gunna have a monster game 200 yards, 42 - 3 buckeyes
100% agree here, the game became injury prevention over points
After went up 28-0 Im thinking the game plan was to feed Dobbins to prevent injury to Fields; i think FAU knew this and focused on Dobbins; could this be why the offense sputtered or do u think there are issues on the offense?
Yeah that was a little help for FAU from the refs.
Not a lot of comments on our experienced receivers just straight up dropping at least 2 huge throws from Fields.
Wanna take this moment to formally thank Rutgers for their transfer contribution to the o-line. Mr. Jackson seems to fit in quite nicely. Also, ummm, sorry about that whole Chris Ash thing...yeah...
Ive heard about these procedures though and they make that high ankle sprain heal in a few weeks. Good news if thats it
So cool seeing a kid getting recruited out of my old highschool Grandview Heights - when i went there 20 years ago we were lucky to win 1 game all season!
Haskins has GOT to get a more excited smile.. seriously man u just got 14.5 million and ur just like "yeah that's nice i guess. One less thing..."
still, gotta love him and all the best, gunna have to become a skins watcher now