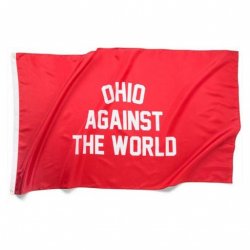 no_1_buckeye_fan
---
Utah (via Huber Heights )
MEMBER SINCE November 21, 2012
Favorites
SPORTS MOMENT: Holy Buckeye
COLLEGE FOOTBALL PLAYER: Eddie George
COLLEGE BASKETBALL PLAYER: Aaron Craft
NFL TEAM: Cincinnati Bengals
NHL TEAM: Toronto Maple Leafs
NBA TEAM: Utah Jazz
MLB TEAM: Cincinnati Reds
Recent Activity
Legends Sports Grill in Salt Lake City. Amazing game day atmosphere.
Home against Purdue in 99. Seeing the blocked FG that led to the win, completely soaked. Still one of my all time favorite game day memories.
If this report is accurate, and this is the craziest dirt Herman had on Urban, I feel pretty good about the lack of more dirt within the OSU football program.
Hill AFB, Utah. Born and raised in Huber Heights, Ohio. Wayne Warriors class of '98.
Love the box score. Literally every period was dead even. Till C.J. looked to his left to see a doubled Keita. To which he replied "efff y'all. Game...blouses."
Is it ever not a great day to be a Buckeye?
(Spoiler alert: NOPE)
So real talk...why is Edwards allowed 5 steps driving the lane?
I actually came on here just to ask the same question. I live in Utah so I've been scouring websites and haven't found anything, including ebay.
You're absolutely right...the goal IS to be the best team. However, conference perception is what gives teams that chance. Wrong as it may be, the perception that the SEC is so strong is what got 2 SEC teams in and a big fat goose egg from the B1G. I'll never go to a game and break out a conference chant as many hillbillies down south do, but but I do recognize how other B1G teams' success could help the good guys in the future. Between a dominant win over USC and a strong B1G postseason, we would undoubtedly get the benefit of the doubt next year if in a similar situation.
My wife and I also got pictures with him at the same Fiesta Bowl. I asked him if he'd mind a pic, and he said only if you don't call me Sir again. Was very nice. This was before I heard all the negatives about him. I also serve and haven't lived in Ohio since 2000 so I haven't run into him since.
Blue Nike Swoosh? Push-ups for Urbz.
I legit LOL'd. Thank you for that. Definite +1.
The mgoblog tears are delicious
Every member of Buckeye Nation that hung in until the end deserves this. These were a really tough few hours to sit through, but in the end, those that kept the faith are rewarded with a memory that will last a lifetime. This one is top 5 moments for me personally. Cloud 9 right now. Go Bucks.
The Harley helmet is on display at Gameday