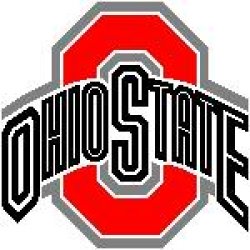 nm_buck
---
Member since 22 July 2013 | Blog
Favorites
SPORTS MOMENT: Zeke's 85 yarder
COLLEGE FOOTBALL PLAYER: 2014 - Evan Spencer
NFL TEAM: Chiefs
MLB TEAM: Reds
Recent Activity
Begs the question... which end was the frosting???
One last thing. Hubris will come back to bite you. Be thankful for the last 15 years. The assumption that this is the permanent state of things? Well, I guess if you are a fan under 25, that's a somewhat reasonable assumption. I also think it is a very faulty one.
As an old fart who vividly remembers the 10 yr war and the Cooper era, I agree 100%.
What comes around goes around... glory is fleeting.
You might very well be experiencing this now, if you were indeed around in those days. As are a few unfortunate ttun fans whom I've known for three decades... who gave me hell throughout the 90's.
The very hell which I have taken tremendous personal pride in returning for the last 16 years.
Get it while you can.
A bit late to the thread here but dammit... Earle whooping Bo's ass will always be one of my favorites.
Good Lord... the brown tips make this a classic.
So, for a fan base that prides itself on being knowledgeable, you guys really dropped the ball on this one. Not one of you even considered that there is something going on here that's more than just chest thumping.
How did we drop the ball? Most here acknowledge the ass-whoopin' we took... and a few acknowledge the ass-grabbin' your defense inexplicably did to Curtis Samuel.
To address your points... please describe Schiano's 'negative' recruiting tactics. Not sure where that's coming from, but if you're going to make that statement, you ought to be able to back it up.
Also, please demonstrate how Meyer "bashed the ACC, Clemson and Clemson coaches." Inquiring minds want to know.
You said Meyer condones (and maybe participates) in negative recruiting. Link? Article? Proof?
Which is odd considering the somewhat negative connotation (at least offensively) of 'Tresselball'.
His list of receivers is absolutely top notch.
So he told it like it is... ain't like he stuck his finger up our crack.
oh wait...
The truth hurts.
That said, payback's a bitch.
He shouldn't have said it... regardless if he thinks it.
lol he enrolled early... shoulda been a lock! How ya doin' Cal?
Troy was 10 feet tall in late November...
This. Tate will play when he's ready. This is JT's year. He's more than earned it.
Height at QB is vastly overrated at the collegiate level
Doug Flutie, Drew Brees and Mike Vick agree.
really miss Jalen Marshall
guy was pure excitement... never afraid to sacrifice is body across the middle
Lord Varys and Grey Worm approve of these posts.
Uncle Sam morphed into Uncle Urban... classic
can you imagine the potential pipeline when the Boren boys start having sons?
and an unknown qb named smith...
perfect!
"kickstand up" lol
Hell ya my brother. Please tell me it's after the 20th... I'm out of town on biz until then. Be great to have a beer.
Both of those analogies involve actions which are harmful to others. Pot smoking doesn't harm anyone... except maybe the smoker.
For those of us that endured the coop years... we remember ecstasy... and abject misery at the end of almost every season
"That tax money argument is also childish, why don't we legalize assassination and just tax it."
Horrible analogy.
EDIT. For the record... I don't smoke pot... I'm in Colorado 4 times every year... haven't patronized any building with a green cross.
If someone else wants to imbibe, I got no problem with it.... they're going to whether it's legal or not.