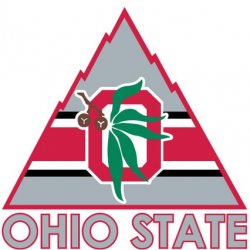 njcro
---
MEMBER SINCE January 26, 2012
Recent Activity
Understood... but how much does a man get paid for a 10 day tryout? Anything? 30k?
Yes. He said the glasses reminded him of woody and that's why he picked them.
Pretty good for a guy that was a throw in as a package deal w Oden. Dude has proved his worth and dare I say excellence his entire career. Congrats Mr. Conley!
Was the flag stick left in the cup overnight? Or not in yet in the morning? How did the grounds crew not see this?
Perhaps they leave the flagsticks in overnight. I would guess they take them to the grounds crew shed each night.
Transfer Portal has been tough for them as well. A lot of guys leaving and no one coming.
Feel like the fans voting were trolling the system. I support me buckeye athletic alums as much as possible but this is tough. I'll keep the take from getting hot and just say that this just isn't my personal style preference.
You need to correct this... since we are looking at this subjectively and accurately :
Matta also had noticeably more success winning the Big Ten with five regular season and two postseason conference tournament crowns compared to four and two, respectively, for Beilein.
You also failed to mention that Thad was much higher on the likability index.
Meh... as fun as it is to F the 'rival', there are many benefits to the Gameday Crew coming to Ohio State for an infomercial once in a while.
As good as the Big Ten Network has been for the conference / university pocketbooks - separating ourselves a bit and creating that competition with the biggest megaphone in the sport certainly hasn't served the conference well from a public opinion standpoint.
Of Course, winning interconference matchups and bowl games in impressive fashion as a conference would go a long way too (looking at you M*ch*gan, Penn State, and Nebraska).
The Horned Frogs battled back from what appeared to be an insurmountable 7-0 fourth quarter lead to win 10-7 in overtime.
- It was 7-7 at end of 3rd according to box score. Your recap sounds better tho.
The green toads came through for me in my bowl pool and for that I am thankful.
Yup... wish we had a better challenge than the sacrificial lamb the BIGW is offering us this Saturday.
Sounds like maybe they did offer big cash since Purdue will now be paying him $5MM. Can't argue with the ROI of a successful program though and it sounds like Purdue has figured that out. This is as good as they will do, IMO. They should keep him as long as they can and it appears they fully understand that.
Not to be debbie downer here but haskins was sacked with a little more than 6 minutes in the 2nd quarter. it was a RPO where he kept the ball. Why was this not recorded a sack? At this point, I must just not undrstand something, so help me out here guys. Is there a statistical nuance that I haven't understood through all these years?
From ESPN Play by Play:
1st & 10 at OSU 29
(6:07 - 2nd) Dwayne Haskins run for a loss of 4 yards to the OhSt 25
That said - the box score for their defense still shows 0 sacks.
Thanks for any insight.
Just lip reading but I think she said Go 'Stangs which I would guess is their rallying cry. That's probably the default thing to say even when your team just lost the game and someone puts a camera in your face.
I actually appreciate it.

If you are concerned about Urban Meyer's decision making as you walk back and time this provides a stronger context than words and accounts alone.
#ILikeFacts
I appreciate the coverage in a roundtable format as well. Commendable.
I ran out of time to finish reading all this. Was the topic that Courtney Smith may have tried to weaponize the judicial system ever discussed? It seems like for the 1/4 that I read there was a general acceptance that Courtney Smith was physically abused. Certainly, the P.D. may consider her recounts and her evidence insufficient as a credible cause to make charges or arrest. OSU, without the same power or responsibility, is somehow supposed to go further?
Some of the other ZS activities were cause for termination.
But everyone wants this to be about how OSU handled domestic violence... and if anyone wanted to have a real conversation about it... they would have to discuss the possibility that CS was trying to get back at Zach (for being a total dirtbag). Maybe if the investigation stayed on that topic they would have found out information that would explain why Meyer and G.Smith acted the way they did about the DV accusations - Simply that they weren't credible or CS wouldn't cooperate to the degree to be able to do anything about them. Should a person lose their job based on accusations or should they have due process? Again, there were other reasons why ZS should have been terminated and I believe that is what the mea culpa was for at the press conference and this also explains Meyers response on what he would say to Courtney. He has nothing to say because he believes he handled that situation correctly. He gave ZS due process and determined the claims weren't credible.... just like the police department did.
Creativity and fun...
It actually appears to me that he is wearing a shirt of him checking into camp THIS year wearing a shirt of a him checking in previous years. IE - He staged his outfit and got the picture pre done in that exact spot, then re-wore the outfit for actual check-in.
Took the creativity up a notch... I'm a fan.
Completely messed up by the police to arrest a kid for being drunk and stupid. If he was less drunk or less stupid he probably would have not been arrested. Good thing for him he can play football...
14% clip on that large of a number is astounding!
what's the status of the chris spielman lawsuit against the university?
Really? I feel like the winds off Lake Michigan in Late December can be pretty fierce.
Case by Case and School by School.
Sh*t... If I had to wear those shorts I would have transferred too...
Didn't come here to play school.