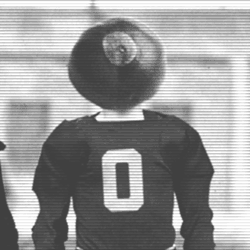 Nikkibucksfan
---
from New Jersey
MEMBER SINCE February 06, 2015
Lifelong fan that lives in Nc now...attended OSU..
Favorites
SPORTS MOMENT: 2002 Natl title Game
COLLEGE FOOTBALL PLAYER: Archie Geiffin
COLLEGE BASKETBALL PLAYER: Michael Jordan
NFL TEAM: Cowboys
NBA TEAM: Cavs
Recent Activity
Well, at least it is another championship! GoBucks!
How many games do we have to lose to wake these guys up! WTF...
I hope there is a primary and secondary candidate in case he stays with Tennessee. I hope he comes back home... just have more than 1 egg in that Buckeye basket! #GoBucks...
It is ashamed with what we are paying Larry Johnson and Brian Hartline... They are worth way more than that! Shameful.
It is clearly a mind over matter situation. Have Urban come in and give them "the talk" .
Do something !
Just come out of this funk they are in! This is crazy!
We are not ready or prepared for this season after all...not there yet.
Congrats, it's about time!
Consolation prize... I guess. It won't make me watch it!
Thanks!
the only question I have is what happened to that guy named Gunner? There has been no mention of him at all.
Thank you! Lead the way Wade
Fond memories of Ohio Union and Drake hall,while pledging my Sorority...
Good move... the qb's know him and it is well deserved. Promoting from within make the program better.
Congrats to him! You more than proved your worth Just remember, RB in the NFL have a short career so get that degree and invest well!
Best of luck!
This is gonna be a hard one to swollow for a while.
The blame goes on everyone. did not see the receiver stop running. so now, we start over again.
Why did we not go for 2? Wtf
Are we tired? We should have been prepared for this entire game... proud of our effort. Still smh at the play calling.
Loved every one of these interviews!