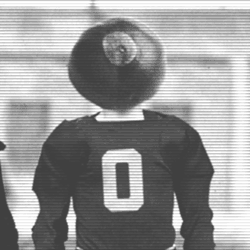 Nikkibucksfan
---
from New Jersey
MEMBER SINCE February 06, 2015
Lifelong fan that lives in Nc now...attended OSU..
Favorites
SPORTS MOMENT: 2002 Natl title Game
COLLEGE FOOTBALL PLAYER: Archie Geiffin
COLLEGE BASKETBALL PLAYER: Michael Jordan
NFL TEAM: Cowboys
NBA TEAM: Cavs
Recent Activity
Just watching this all play out...
So, who knows the "real" reason he decided to leave? Especially when you know you are gonna play...smh
Loved seeing so many of our former players come out. #Support.
The qb's are a work in progress is right. They will get there. Gone is the accuracy of Haskins that we were used to...#keepworking
Beautifully designed...GoBucks!
Continue the domination...GoBucks!
I am glad DH is not putting himself thru this public waiting game. You are gonna get drafted anyway. Just sit back and let it happen. Good Luck yo you!
Knowing he is a TTUN lean, these questions don't come as a surprise. Surely, he fed these questions to him. That's fine. We are a competitive football program with elite athletes. Come if you can handle that!
I hope it is for his family and not something crazy llike waiting to go to USC with Urban. You never know...
Ok now... this is practice.may be going too hard???
Good Luck to you guys next season! Thanks for allowing us to hope...even for just 1 game...#GoBucks!
Hoping we have good effort and less air balls. Man, can we shoot?
Proud of all the guys that represented today! Have a great career at the next level. #GoBucks
Always some player in trouble. The #'s have improved some... Oh Boy!
I hope we get more than 1 win. #GoBucks!!!
Confident about what? Just think about your season and be happy you can go recruit now .relax...
Finally saw some fight. I would like our coaching staff to put the best defensive and offensive players on the field though. I hope next year they figure this shit out. #GoBucks!
Good Luke young man. Heal up and keep working hard. Your dream will be realized! Prayers...
TTUN fans in my house cheering watching NFL Network showing all their players . Only saw 1 shot of Bosa. Anyone know how he is doing? I told them yo be quiet until they show up against the Buckeyes!
Hope Bosa gets drafted early. They seem to think Gary will go before him now. "Freak of nature" or "Technique". Guess we will see on Draft day.
#GoBucks #develophere
Very proud of our guys . Good luck tomorrow and in your future in the NFL! You will always be Buckeyes! #Buckeyesforlife!
Yeah, may not wanna check this score...we are absent on all fronts...Can we get into the NIT?
No matter what Kyler Murray does, I believe Haskins is a great pro style QB. . Tremendous arm and accuracy. #showoutBucks
I feel sorry for the coach, the guys need to get dialed in and believe in themselves. Good luck the rest of the season. #GoBucks!
They are still trying to find themselves as a team. A tough year .