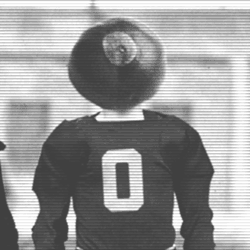 Nikkibucksfan
---
from New Jersey
MEMBER SINCE February 06, 2015
Lifelong fan that lives in Nc now...attended OSU..
Favorites
SPORTS MOMENT: 2002 Natl title Game
COLLEGE FOOTBALL PLAYER: Archie Geiffin
COLLEGE BASKETBALL PLAYER: Michael Jordan
NFL TEAM: Cowboys
NBA TEAM: Cavs
Recent Activity
Good Luck to you, May you have a promising career in the NFL!
Good luck to you at the next level. #Always a Buckeye!
Is the rumor about Our recruiting Coordinator going with Urban?
I wish our BB team luck this season. Hopefully, the depressed football fans will pay attention to you guys and give you inspiration to succeed. #GoBucks!
Truthfully, we will need more than that score posted to get back to the title game. Just saying. They took our soul ...
This was an epic fail and sometimes it just does not work out. Whoever the Aliabama strength and conditioning coach is... let's just say he made our team look slow and unable to physically compete. This is usually not the case. I blame COVID-19 for this as well. Hoping we get back to the team we usually are. #Go Bucks!
This too shall pass. It was not our time yet. We are a constant player in this game. This experience will help our young guys grow. Just watch.
Emotionally exhausted. I just believe our guys were too. We had put it all on the semi final game. Losing guys didn't improve the situation either. Anyway, no excuses. We got beat by the best team in the country. Our luck ran out... whatever you want to call it. Let's all take a deep breath and take a break. We all deserve it. Congrats to Alabama. Good luck to all of our players who are moving on to the NFL. Go Bucks . See you in the spring !
Well, that was embarrassing. Hope we all said fuck if after the 3rd quarter... See you next year!
Hard pill to swallow. This one is over. . I don't blame them. I actually think Alabama is just an all around excellent team. We will get here again. Thanks Bucks!
sooo, is it halftime yet? This is
bad...
They are at full strength, we are not. However, we still showed up.
We are playing without some key players and still playing hard. Go Bucks!
Too nervous, I had to take a break from it...Go Bucks!!
Wow, they are big losses. Hope the backups are ok and are prepared. Go Bucks !
With our defense being without some guys. I see them pouring it on. Just hope we can put up some points to make it respectful.
With our defense being without some guys. I see them pouring it on. Just hope we can put up some points to make it respectful.
I remember the Northwestern game. Hopefully, the guys who are filling in get some sort of stability during practices this week. I guess ..." Justin, run for your life " Go Bucks!
I feel bad for these guys. In time, the team will get better. The level that some other Big Ten teams are playing on is incredible. We have to catch up. Gain some confidence. Good Luck.
Funny, it also looks like they are about to stomp on us... Their look of fear is priceless though.
This year has been covid crazy for the Big 10 and others. However it happened, it's done. Just let the CFP committee decide . Play on their decision. What have we not been doing that the other teams have been?