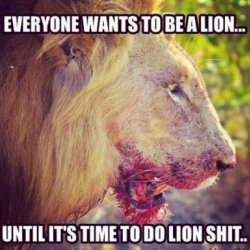 Nikdime
---
MEMBER SINCE January 31, 2014
Recent Activity
Is this Hartline's last year with the program?
Well, if his brother had more than a 8 in vertical he could have just REBOUNDED IT.
All Country from Garth Brooks to now.
Completely overblown CYA by the Governor and Columbus political "so-called" leaders? Last year, 80,000 died in the US from influenza. Where the hell was the media exploitation!! Crickets!!! There is a flu shot advertised and available every year, which I had 1 time in my 52 years, and yet tens of thousands still die.
Get Washington out of the game..,I will take my chance with Luther
Don't pick up your dribble 30 feet from the basket!! WTF!!! That is Junior high shit....
Ahrens nor Washington play defense and both are turnover machines
Liddell, you are shooting 21% from 3 for the season. Stop fuckin shooting threes and get your ass under the basket and rebound!!
This team with the exception of Young, needs to find the wizard of oz and get a heart.
That 1 inch vertical is impressive
He can hardly bend over and you throw it at his ankles
McFatty needs t go the bench.
The lowest basketball iq'ed team in d1 is back.
3 guard offense with the overweight lover on the bench...bingo
ABC news reported that Kobe and 4 of his daughter died, what about the pilot? Something doesn't smell right.
This season is done. If they finish 4 games over .500 for the season, that would be an accomplishment. A house of cards doesn't fold as fast as this team.
WTF DJ! Take it to the rim or pull up for a jumper, forget that last statement, you don't have a mid-range jumper.
Plus, that is the worst angle and Kaleb's negative vertical doesn't allow a high pass.
Is it possible to lose 30 plus pounds and get slower and less explosive?
Who's transferring .......I think Muhammad, Washington maybe Liddell too.
Never heard of him, good luck
If Indiana could make free throws this would have been waaaay worse. Holtman will get this fixed, I think if you polled Indiana fans, they would gladly switch coaches with OSU.
Carton needs to develop a mid range jump shot, currently, its dribble Drive or 3. He has missed at least 5 dunks that could have easily been layups or even 3pt plays. He has to shed his AAU mentality.
When the Wesson's are the best players, tells me we are in trouble. Kaleb lost 30+ponds and he still has a negative vertical and seems slower and still has trouble finishing under the basket and constantly gets the balll stripped. Andre does give great effort, but just isn't BIG talent. Guaranteed to have several ball handling turnovers and probably the ugliest shot I have seen.