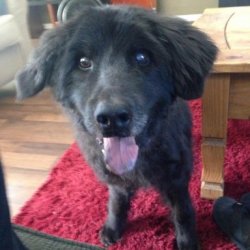 Nije_Buck
---
MEMBER SINCE September 04, 2015
Born in Detroit, relocated to Dayton and Columbus as a kid and then back to Michigan. Have been in the great state of Michigan for the last 30 plus years as a die hard Buckeye fan. Great being a buck fan up here with the all the _ichigan slappies!!
Recent Activity
Good looking group of young men I must say. I hope they perform on and off the field as sharp as they appear to be in this photo. They have the opportunity of a lifetime: a great academic school, a powerhouse football program and one of the greatest coaches around. Seize this gift and prosper from it!
What a great game all around. This is the team we have been waiting to see all year. A shame we will not be able to defend our title but that is the way it is. So proud and happy with how this team responded to all the made up controversy from last week. May I add UFM, you are the man! 1-0 on the "new" 10 year war!! 365 days till part 2 and yes, *ichigan still sucks!
Nothing to apologize for Zeke!!
This is our society today, political correctness and participation trophies have people getting their panties in a wad over nothing!
Run strong my friend as we will need your best next weekend!
Just watched his press conference. Appears he was answering questions- I would not say (like this article headline reads) that he was blasting coached or play calling. Does anyone who watched this game disagree with anything that he said? I would say no. I was not able to watch the first half as I was out working but was able to see some stats and I was saying why has Zeke only carried the ball 2 times and we were near the end of the first quarter. Once I got the chance to watch later in the second half- I was screaming what the hell are we doing? So I too like Zeke was complaining about terrible play calling and still wondering why he was getting the ball. We heard all year about all our play makers, why not go 4 wide to open the "D" and let Zeke run wild. Bottom line was we were out coached, out played physically (line of scrimmage) and deserved to lose the game.
Herbie is a national CFB analyst for ESPN; he is paid for his non biased opinion and insight. He does not work for tOSU. I do not have any issue with him being critical of the Bucks and frankly there has been a lot to be critical about with their play this year: turnovers, missed blocking assignments, poor QB play, giving up big plays on D and so on. Do you think UFM gets critical of our play at halftime or during practices? You better believe he does! So why does anyone really care about Herbie being critical of our play? This has no bearing on the outcome of any game nor does it have any bearing on us making the playoffs this year. It is one person giving his opinion of a perceived issue with the team and no reason to get bent out of shape.
Because I couldn't go for 3!
Tragic story that we see way too often. Being a first time father this past July- it brings me to tears knowing this happens and this could just as easily have been my sweet little Emma. There are so many great stories outside the rivalry games we share with UM and they are great to see. Wishing the Carr family my thoughts and prayers.
He appears to be a great talent but maybe of questionable character?
Hard to say for certain as none of us really know what happened or what is in his head. It almost makes me wonder if he is afraid of competition?
Good luck to him and lets roll with Mike Weber!! That kid looks like he will be special!
One word is all you need to know or say- Legendary!!
What is also great about this play is a nice crackback by Michael Thomas and I love the hustle of big Chase Ferris steaming down the field!
Hey Buckeye Nation- New to the site, glad to be here!! Big Buck fan living north of the border!! Great living in the state of Michigan while being a Buckeye fan!! Nothing better that wearing my gear after another beat down!! All I can say about Brax is Damn, I forgot just how dynamic he is!!