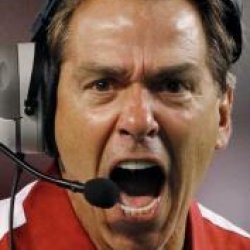 Nick_Satan
---
Ohio/Cologne, North Rhine-Westphalia
Member since 13 February 2013 | Blog
Well I bleed Scarlet and Grey. I have been fortunate enough to attend many great buckeye games throughout my life. I have a lot of fond memories of the shoe it really is true that that place is my sanctuary. There is no better feeling to me then being in the stands and seeing the band come out of the tunnel and knowing the game is getting ready to start and hearing the beat of the drums and the roar of the crowd. I also very much enjoy German Bundesliga.
Favorites
SPORTS MOMENT: Crowd surfing after the 02 OSU/Scum game.
COLLEGE FOOTBALL PLAYER: Rob Kelly
COLLEGE BASKETBALL PLAYER: Lawrence Funderburke
NFL TEAM: 49ers/Browns Joe Montana was a childhood hero
NHL TEAM: Blue Jackets
NBA TEAM: Do i have to.
MLB TEAM: Indians
SOCCER TEAM: 1.FC Koln
Recent Activity
The sad thing is Alstott is a legacy recruit. So He most likely would have went anyway. if he didn't have a chance to go anyplace else at least as a walk on. So they pretty much have one guy. Come on.. If you can't get big time recruits. at least go to some bigger schools and pluck guys who are unknown or may not even be able to get a chance for college. Hell you may get lucky with a few. who knows.
1998 all day. the 1995 team that lost twice was pretty damn good also.
Thanks for the breaking news Bert! Fans have been talking about this for years. I'm glad your up to speed. Now go back to the trophy wife and make some money, So when you retire she can take half of it and be on her way. Then She can Go back to the farm auction and find another best in show for awhile. Enjoy the ride. That is all.
I was surprised she made it to the second round the way holm was landing shot after shot. That duck under she did to ronda and made her look like an amateur, I don't know if i have laughed any harder in a while.
Judging by the attendance they really do care more about football in the south.
You can stop by and visit Chic Harley too and say Hello to my Grandfather right across the way from him while you're there.
"I mean, they scored 90 touchdowns last year, guys, and they're going to try and score 90 on Monday night just because of what happened last year," Foster said.
What bud wanted to say was:
Let me Break it down Barney style for you Urban's pissed and he likes a pissed off football team. Look out.
Did Jeff Greene Just fall off the edge of the earth or something? I haven't heard a peep about him. I wasn't sure if I was supposed to be keeping him a secret or something?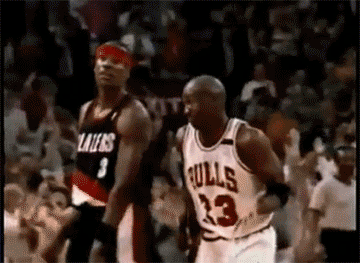 The mock draft stuff gave me the idea today so i have been killing them with jon kitna, ray rice, terrell owens and chad johnson.
If only keith jackson could announce the offensive line. For every game I could die a happy man.
They always have good seats that's what pisses me off. when was the last time you saw those guys in D Deck? or shit even C
As a person with American and German citizenship I have lived in Germany more in my lifetime though, id like to just give a bit of information. I'm not sure how well known it is through out the US But here in Germany ('im trying to figure out how to phrase this) Just for saying something "good" about the NSDAP or the nazi party can carry a prison sentence. Its like that a lot in many of the surrounding country's also and some through out the world. I guess what i'm trying to say is its hard for me to have an opinion because the country im the closest to, still doesn't have the freedom of speech like the united states. So something like trying to put that symbol on what would be a state flag here just would never have been considered unless you wanted to go to jail.
On a side note about honoring veterans here some time ago there was a movement to try and honor those who fell during the war respectfully. they said said not all were nazis some were just Germans in the German army. My question is Could they do like they tried here with maybe not the confederate flag but something else maybe they could put at cemetery to honor each grave and then just kind of leave it at that? That way you don't use the confederate flag and your still not offensive to the soldiers who passed on?
I hope this doesn't violate any rules on here I just thought since it was brought up and I have lived over here most of my life I felt almost obligated.
Did someone resurrect chic harley from the grave? He's been dead since the 1970's. I just wonder how urban spoke with him.
Rob Kelly
Chicago has one crazy looking flag. But I dig it.
It was almost arena football.
I try to upvote the little guys on here. They need love too.
If only my team could have 1 one those stars maybe they could stay in bundesliga and not bounce back and forth between bundesliga2. Go billy goats I still love you anyway.
I cant watch it with any one here in Germany. I get what are those silly hats they are wearing those guys are wearing? why wear pads? rugby players don't wear pads. (insert soccer player here) would out run that guy any day. Hasn't that guy already had 2 yellow flags thrown on him shouldn't he be thrown out of the game? You wouldn't believe the questions luckily i have a few american friends who will watch it with me lol