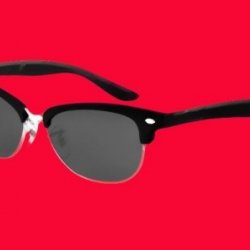 nickel beer
---
Member since 11 March 2014 | Blog
Favorites
COLLEGE FOOTBALL PLAYER: John Hicks, Tom Skladany
Recent Activity
Devin Smith. Speed kills.
Ramzy, you write really fine articles.
could not get out of its own way
Absolutely, that's a summary for the O last year and I just cannot see Wilson's dynamics permitting that to repeat.
Well, this is good news. Speaks well of the transition, too. Great news
I was a greenskeeper at Scioto--never played golf, still haven't unless I'm putting through a castle or something like that. Just thought I'd slip that in while I have a chance.
My favorite woof-along, by far
It's going to warp my head for a bit, though.
Excellent read.
*but should I choose Akron?
Because Independence is an ongoing battle....
Stand in front of this monument once, it's an impression for life.
Hayes is in a league of his own
Yes, absolutely so. WWH is a standalone. His accomplishments shouldn't be separated out from all that he did for the program and the school and constructive social values his regime advanced not only here, but the influence he and his people had elsewhere throughout the country--and of course, not just in football.
I certainly hope UFM surpasses WWH in wins titles championships etc., but I highly doubt UFM would compare himself to Woody in terms of better than.
For me, watching TP succeed would be a cure for any remnant of tat-hangover. He's got tremendous skills and I think he's earning his success the old school way.
Is it the same songbook referred to in the university report?
https://www.osu.edu/assets/pdf/Investigation-Report.pdf
If it is, the timing of this whole sorry-ass embarrassment for the university and band is interesting in itself. I didn't find anything regarding antisemitism or the Nazi's Holocaust mentioned in the report. I'm sure someone was aware of the song way before now.
And is there a pdf of the songbook available?
You must respect this guy's integrity.
I thought this would be a funny read, but it of course wasn't. There are good statements for both sides made above. I do think that the ncaa has to cease being no-wo/men and allow extra-athletic opportunity for student athletes to make profits for themselves while in college, no matter they come from the farm, burbs or hood. It's just especially outtatouch unrealistic to expect and believe that the money-sports student athletes remain entirely dependent on the schools for 1-2-3-4 years until they leave/graduate. There's got to be some creative solution in which all of the schools are involved.
Speaking as pa native, I hear that around there you could've bartered a hotel night with that road kill.
"looks fast even standing still"
They have yet to really see for themselves how he can change direction in the field, not to mention his receiving skills. If I get loose with the Braxton level of elite-skills set, I'd place him in there first with very few others to follow.
Yes, Tatum. 1968, 50-14. The score deceives--the game was a huge performance by the defense and it was punctuated in the beginning by Tatum (~2:20 onward).
I put that school/program in ND's category right now.
What I see for it in the future, are possible exceptions in terms of individual games and seasons, not in running series of either--not until the character thing is fixed. And I don't think it will, but I'm quite biased, of course. And Meyer's tenure here will have a lasting effect, beyond his time as HC, so the challenge for that school/program will remain.
Carr was a real coach. He didn't need Woody's glasses to dress up make-believe. This guy won't ever catch up because he can't.
Dominance is winning. It's the bottomline, but I prefer to see my HC not collapsing at the conclusion of The Game, haha.
You know, since the '90s, we've been treated O so well.
Critics say whatever, but that man wouldn't ever sell his goldpants. Not ever.
That just blows. He looked so good in spring. What a completely bad feeling this must be for him--but, he will get beyond it.
Good.
have to say, I'm still a fan of Browns fans