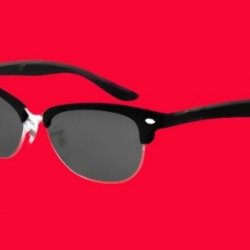 nickel beer
---
MEMBER SINCE March 11, 2014
Favorites
SPORTS MOMENT: Chris Gamble winning the Fiesta Bowl in regulation
COLLEGE FOOTBALL PLAYER: John Hicks, Tom Skladany
Recent Activity
A good man.
Peace for his family
not only a ...
The guy's smart, not just physically gifted. I hope Day continues in this tradition of pursuing players who can play multiple positions. Not just for flexibility and surprise contributions to the team, but because of the aptitude for the sport, the game. Smart, athletically gifted players are very much in this program's tradition and they've given it an important edge over the years. White's in the group. And there are are others too, on both sides, big and small. It's an edge.
Nice article. This attention to him is well-deserved, imo.
college football has changed immensely
And the fans, too? Yes and no, and yes-and-no is what I think about Day's probable long tenure. I do believe this job has been, is, and will be the rarefied stress test for anyone with ultimate HC ambitions for any level of play, especially the additional pressures of accountability for your ~18-22yo off-field 24/7 365 behavior, including academics, for which he's already got good staff in place. And one thing he's already demonstrated is an O-so tight adherence to criteria for his staff's performance.
I guess I favor odds for a longer tenure.
I've watched this thing in spite of most of my desire to ignore it, so take my comments for that much weight, but, what's struck me is not only the typical parent-conflict-separation horrors the kids have been going through, but the lack of genuine regard for the kids' welfare--from anyone, it seems. I'd just like to see that the kids were taken out from between these two and placed within a responsible, safe family situation. Kids are durable, resilient, but psych cases are filled with people needing help later on their lives, after having been scarred by this cr@p, not to mention the cr@p's publicity....
The 'confrontational" word I'm not clear on; that is, what it constitutes legally. Clearly a bad idea in any respect to become physically/verbally aggressive with a third party legally that must act according to protocol or other procedures. And long term, such behavior does nothing to improve his ability to work the system to his advantage as a father.
And maybe the courts ought to start looking at the grandparents as the kids' guardians.
But to be fair, that's probably just because he was a sophomore.
Where is Okudah as far as graduating? He's one of our scholar athletes and likely eligible to be graduated early?
Very proud to have him choose this school.
Plus, the first-team line couldn't get any work together ...
This is the thing that I'm watching. Timing is everything when it comes to the O. The thing starts, continues with the O-line, but, with a new QB .... I'm thinking what we'll miss most at least at the start, will be the real-time experience executing plays (from anyone's playbook) at the QB position.
create ways to hate Drake and Smith
Haha, well, Smith I'd say there's conflicted or conflicting opinions, but, as for Drake, there was a series involving those Bucks on the gridiron the 4 qtrs andor the half. And ya cant touch that
And the great thing about that D-line was that it really didn't come of age until later in the season--I'm thinking, around the msu game. It was Bennet who took it on himself, that D-line had to improve particularly against the run. And they did.
Crash Crush Destroy
Speaking of a motto
Superb. Congratulations
including former NFL stars Santonio Holmes and Nick Mangold, who are graduating through the university's degree completion program
This in particular. Says something--actually a lot of something--to any age. These guys just did something really important for others.
*Nice article, too.
Really think some to a lot of this situation is a symptom of the changing of the guard. Once Day continues to build off of last year, things ought to resolve rather quickly. Appearances are imo that any depth weakness can be a recruiting edge for him.... Yeah, what about now, this coming season, personally speaking, I like the anxiety the situation creates off/pre-season--I expect the players to feel it as opportunity and a source for more motivation. Some of the very best Buckeye seasons appeared as freight trains outta dark holes.
Well done.
Without student athletes, no class, just entertainment.
Congratulations! The work is going to pay off.
Yeah, that's my kind of hair, too.
dreamed of playing for Ohio State since he was a kid
Got to have the ability, but, with dreams like that, in spite of knowing the competition ahead of him, he should do well in Columbus. He's not just another transfer.
The world is out to get OSU's $.
I approve of your metaphors.
And to add, I recall early on, when Meyer first had defense troubles that caught lots of public attention during his tenure, he said that he didn't really spend that much time on that side of the ball, but that he'd be spending more time there. I can't recall the scenario exactly, but I do recall him saying as much--and I thought it odd given he played safety. But, to me, it showed just how and how much he delegated to his staff. Unfortunately (in my eyes), the harmartia is spelled zach.
Krenzel was smart and a tough sob who didn't quit and he was surrounded by O playmakers whom he inspired. Day can do this again, with a good D. D+D
We need continuity in the staff. This is still fallout from the fall. I don't blame these young guys at all.
So, a few minutes later, a reporter followed up ...
The difference between Day and Knight right there, in a nutshell.
I want--need seconds. Anyone else? Seriously, the game is fun to see players having fun, and this one in particular, what can you say beyond what KJ's said? Once Dwayne stared running, the O was a completed work of art. No way we're going to know how much magic (read: progress from hard work) happens between now and the season start. I'm just hoping for it.
I think I need another one.