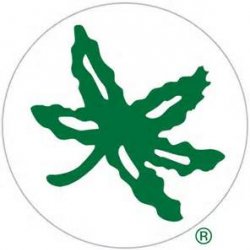 niblick
---
Columbus
MEMBER SINCE April 10, 2012
Recent Activity
wasted season, should have red-shirted him
First time they've had beer without being in the club level and I've been going since 2013. I couldn't believe it when I saw it, great surprise!
He hired Butch Jones, he can't be that bright.
the boy has come a long way, excited to see if he can keep improving and hit his peak. if he can, it will be scary
Follow Birm at Lettermen Row during this time of transition.
i thought josh perry's mom went hard last week but god damn lol side note, ran into mr perry last weekend in indy, super polite, very nice guy.
- i dont recall hearing the announcer guy saying anything about the picture being taken but im usually ignoring him anyway
- im surprised my pic didnt show me drinking butterscotch moonshine out of a plastic flask 1 of the 50 times I had that thing out
those 2 items are undoubtedly related
was there and still can't put it into words, good god what a beat down.
ramzy, you sir continue to be ridiculous, i dont know how you do it. one helluva piece old man!
Tate has enough issues to fix without worrying about who the new head coach is.
follow birm, period, no one else has ever come close
i was gonna retweet it for him but 1/4 of the way through i quit.
I did that in 2015 with a guy I know that went and is a MSU fan. I sold him my tickets at face value on the condition he took my hotel off my hands.
Shitty as in they only have about 40 parking spots. When those are full, you have to pay to park in a parking garage. If I pay $800 to sleep 2 nights, which is their rate, I'll be god damned if I should have to pay more just to park my car.
Indy and it aint even close
Stayed at the Holiday Inn Express last year literally right across the street from Lucas Oil Stadium. Shitty parking but GREAT location.
Always the case, no. 99% of the time, yes. Everyone knew that year that the game was meaningless for both schools, neither had a shot at the playoff. I've had tickets every year since 2013. Even that year, which was bad with penn state - wisky, I still made money and I gave 2 of them away for free. The Iowa - MSU game, I sold those for $500/each as fast as I could post them. This year, Northwestern - Michigan would have been more than that.
This isn't advanced economics, it's simply a win-win. Frankly, I hope more people don't catch on and wise-up. I'm up to 12 tickets each year and it will just make it easier to get to 16-20 tickets.
no shit, that's when you sell them for $400-$500 a pop and take the profit
Friday you can easily move around and bar hop. On Saturday, if you get out of your seat anywhere from 2pm on and think "we'll try one more new location" that's the last seat you'll find until kickoff. Friday night, figure out where you want to spend Saturday then plan on being in that seat by 2pm.
i could listen to that on loop all christmas
anyone that would seriously consider that dumpster fire up north over columbus has priorities other than winning