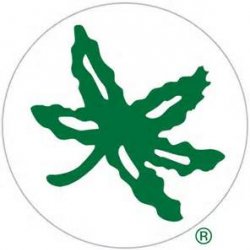 niblick
---
Columbus
MEMBER SINCE April 10, 2012
Recent Activity
JT Barrett and a shit ton of INTs
LJ does as he damn well pleases, the sooner the rest of the world figures that out, the better.
The last 2 were so bad it cant even be put into words. It's a shame what they have done to that franchise.
take the top 3 odds-to-win out, and bet on #4 through #13 and the winner will come out of that group 9 out of 10 times. (I just made this same bet again this year in Vegas last week at $40x10) This year that rules out Rory, Tiger and DJ. Back to back Masters is practically unheard of, so that rules out Reed.
Speith can absolutely destroy Augusta when he's on as long as he can avoid his Tin Cup moments.
Thomas will win a major this year, that kid is scary good. Fowler is due, but he's BEEN due. I'm not sure he has it up top.
I guess Speith, Thomas, Fowler
that boy is in for a rude awakening
JH could hire vince lombardi and find a way to fuck it up, im not worried
i check in to make sure there are no injuries, beyond that, the game is pointless.
- win a conference title 1 out of every 4 years
- i don't give a shit about the B1G tourney
- Make the sweet 16 at minimum
No excuse to not hit those 2 goals at a program that has the resources that we have. Less than that and whoever is coaching can gtfo.
like the LB's, its time for the DL to step up and produce and stop with the self-proclaimed greatness. talk time is over
Tennessee - I have a lot of friends in Knoxville and the ass kicking we would lay on the Vols would be biblical
LSU - The trip to death valley would be a must
Literally not one piece of significant news that we didn't already know in that entire press conference hehehe
how can this possibly end bad? lol
new single season record for receptions and yards coming this year, KJ is beyond legit and going to absolutely light it up
'10 and '12 were certainly very frustrating and had the "omg we got robbed" feeling. '15, '16, '17 and '18 were 100% on the coaching staff and Urban getting soft. His staff was never the same after '14 and his willingness to make the tough decisions, both on the field and on his staff, were gone. The under-performing coaches were allowed to linger around on the staff FAR too long. FAR too much rope was given to players on the field that should have been replaced long ago for reasons I still cant fathom somehow trumped winning. Dabo and Nick both showed the stones to make those very decisions in the past 2 years and both have a trophy to show for it.
I said this kid would never start a game here when he committed and the vaginal uproar was deafening.
meh, have fun in coral gables
i ordered the snickers pancake once and took every swing i had in me to finish it. i lost, badly. and yes, pancake, singular, not pancakeS. the god damn thing is the size of a trash can lid.
the stuffed meatloaf at HH is the shit dreams are made of
I'll be in Vegas in 2 weeks and GLADLY take the over at +125
To put this into perspective, imagine how bad Krenzel would have to fuck up to be fired from a part time job at tOSU. good god