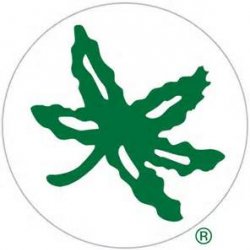 niblick
---
Columbus
MEMBER SINCE April 10, 2012
Recent Activity
This somehow originated from Tequila shots at Claddaugh, I'm sure of it.
38-13
Hes committing here right after Bijan and Ricks.
Bucket list game to attend one day
15 msu Not only was that game blown, urban completely mismanaged his staff that year. Zero excuse for 15 msu.
Zero
Check any of the other 39 threads on indy in the last week?
At 6, I would 100% have it done.
Off the field, yes. On the field, no.
Had that happen to our 11 yr old 100lb rottweiler. Was HIGHLY encouraged to not get the surgery due to the dogs age. Dogs also dont suffer pain from the torn ligament as a human would. I dont know how old your dog is but that would answer my question moving forward.
Red Garter or gtfo
Georgia is hot garbage
This
well done old man, great piece
I listen every day online, always assumed it was a bad connection on my end or not enough bandwidth at work. But yes, it's cuts out on me 10+ times a day from 9am to 5pm. (no chance in hell I'm listening to those idiots on espn from 6-9)
buddy of mine selling 4 in a row. I don't know how much he's asking. Name is Donny, you can text him at 614-579-8353
636, row 9, seats 21-24
it's cool for kids 12 and under, give or take. I've never seen there be much of a line to get in. Aside from that, not a lot of kid friendly activities downtown. it's mostly drinking, eating and watching the SEC and BIG 12 championship games on tv waiting for 8pm.
You can buy them now if you want, they aren't promised to him. I told him, last night, he had his chance.
Grew up there until I was lucky enough to move after 9th grade. What an absolute pill-infested shit hole. That trash dumpster is now the nicest thing the town has to offer by far.
I played every year since the 90's back when we had to track/score everything manually on Monday from the USA Today sports section. I quit this year and absolutely don't regret it one bit. The NFL gets less and less of my attention every year.
A friend of mine does, I'll direct him here.
If you're asking me, yes I do. However I have a guy I know locally that will probably be buying them after work tonight if they are still available so I would recommend deciding fast.