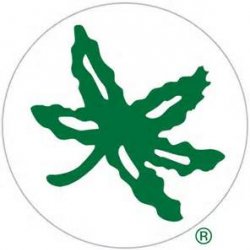 niblick
---
Columbus
MEMBER SINCE April 10, 2012
Recent Activity
Not watching
I dont recall saying anyone on this team was getting it done. Did I? But Carton is playing like shit and his turnovers are killing us, whether you want to admit it or not.
They are unwatchable. There is not a reliable scorer on the entire roster and there is zero excuse for the number of senseless turnovers. Holtman needs to put his foot in Carton's ass pronto. His play is killing this team.
I'll lose zero sleep over a kid that picks Utah over tOSU. I dont give a shit how high his potential is.
Kids a baller, no doubt
Lyanna Mormont was a god damn gangster and Clemson shall bend the knee!!!
97 iowa at osu....or the game Tavian Banks Heisman dreams died
This somehow originated from Tequila shots at Claddaugh, I'm sure of it.
38-13
Hes committing here right after Bijan and Ricks.
Bucket list game to attend one day
15 msu Not only was that game blown, urban completely mismanaged his staff that year. Zero excuse for 15 msu.
Zero
Check any of the other 39 threads on indy in the last week?
At 6, I would 100% have it done.
Off the field, yes. On the field, no.
Had that happen to our 11 yr old 100lb rottweiler. Was HIGHLY encouraged to not get the surgery due to the dogs age. Dogs also dont suffer pain from the torn ligament as a human would. I dont know how old your dog is but that would answer my question moving forward.
Red Garter or gtfo
Georgia is hot garbage
This
well done old man, great piece
I listen every day online, always assumed it was a bad connection on my end or not enough bandwidth at work. But yes, it's cuts out on me 10+ times a day from 9am to 5pm. (no chance in hell I'm listening to those idiots on espn from 6-9)
buddy of mine selling 4 in a row. I don't know how much he's asking. Name is Donny, you can text him at 614-579-8353
636, row 9, seats 21-24