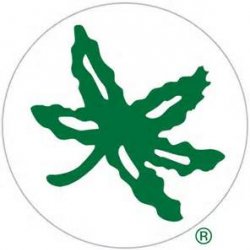 niblick
---
Columbus
MEMBER SINCE April 10, 2012
Recent Activity
Daaaaamn right
6 of us flying up friday morning
They wont win a single game against a ranked opponent, they're garbage. Would you like $100/game on every game they play against a ranked team for the rest of the season?
garbage, they've played absolutely no one
NPF
I'll be the drunk guy in scarlet n grey
Zero upsets, a lot of frauds get exposed
There are plenty of tix online, just get your $400 hotel room booked. See yas in Evanston.
As an adult, jerseys should only be acceptable if you're wearing one from a player older than yourself. At 46, no way am I rocking a jersey of an 18 yr old kid. I will break out a 1968 Jack Tatum throwback for the game in November every year however.
old school, black with white laces
"Yeah, Harbaugh is a weird, socially awkward asshole who genuinely seems to reside somewhere on the autism spectrum"
lol, my day is now complete
"From Heather Dinich of ESPN:"
for fucks sake dont ever put those words on this website again, seriously man cmon
What's the verdict?
Good deal, I'll let her know. What part of Columbus are you in?
Sold if you'll sell them. They're both middle 40's, I've known them for 25+ years. Super fun couple, nothing crazy to worry about.
I need a pair for the Penn State game. Actually my buddy who just moved back home, his wife is looking for them to surprise him for his birthday. Need good seats, A or AA deck preferred.
Anyone?
614-570-4332
We"re only 4% higher than Tennessee lol
Never heard of her
Ryan fucking Hamby, ugh
Damn good
Any leftover smoked pork butt from the summer, I freeze until fall/winter for chili. $$$$$
Heather Dinich can eabod
I've watched multiple games on projectors outside. Honestly, once it's dark out, a $5 piece of shit projector works just fine. Dont break your bank.
Wrongful termination in that position and only seeking $50k?