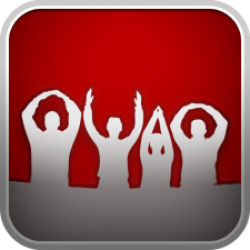 nfischer
---
from Hilliard, Ohio
Member since 23 May 2013 | Blog
Favorites
COLLEGE FOOTBALL PLAYER: Troy Smith
COLLEGE BASKETBALL PLAYER: Aaron Craft
NFL TEAM: Cincinnati Bengals
NHL TEAM: Columbus Blue Jackets
NBA TEAM: Cleveland Cavaliers
MLB TEAM: Cincinnati Reds
SOCCER TEAM: Columbus Crew
Recent Activity
If they don't sprinkle him in the rotation, I will be disappointed.
Or how about...
Barrett's lethal decision-making...
I cringed at the dual meaning behind this sentence as well.

Good luck, Rod! After your team is done playing the Bengals, I'll be rooting for you!
He'll recruit Ohio when Urban gives him permission.
I think Nike must have given this project to the intern.
#firstworldfootballproblems
I'm not a hashtagger, but he's not hurting me...so whatever. It's a way to summarize what he's saying in a simple phrase, even if it doesn't link. However, when I hear #SilentButDeadly, my mind conjures up different images (or should I say scents?) than I think he is going for.
He usurped KennyG's throne with that Natty...although KG gets it back if Dolo earns the starting QB spot.
I feel horrible that I am mesmerized at this and am laughing out loud as I watch it.
Dang...he's going to really regret that massive tattoo then.
So glad we (will most likely) have four more years of Bosa. I am especially going to savor this next year.
This is my número uno favorite buckeye football picture!
The good news is that when he gets grass stains on his stylish pleets, he can replace them quickly at a very affordable price. #MManStylin
http://www.cbssports.com/nfl/eye-on-football/24410342/jim-harbaughs-wife-spills-secret-he-wears-8-pants-from-walmart
Grown men acting like "Mean Girls". Lol.
Philly Brown was the one who scared me to death back there. Him and Marshall must have had the same tutelage.
It's a slippery slope. Next thing you know, they'll be arguing about MLB. This is getting scary.
Logan Stieber should have gotten a little love on that stage...but I love me some Zeke.
I so want to quote Michael Scott here.
He will learn as quickly as Dontre Wilson did after his first game up north.
I thought campass is what you got after continual two-a-days in August.
Not sure, but guessing a Michigan fan who was devastated enough by losing Weber to Ohio State to tweet at him, a high school student. Not sure I need a bio. I think his character is clearly defined.
I crack up laughing every time he posts that jibberish. Spam or no spam, I am for some unknown reason finding it extremely humorous.
Jennifer's nose is fake? Thanks for ruining my evening.
Yeah...just ask The IRS. They have no problem accepting my electronic signature via TurboTax.