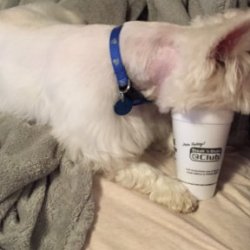 Neutz
---
Columbus (via Columbus)
MEMBER SINCE August 12, 2015
Former high school and college athlete.
Favorites
SPORTS MOMENT: James Harrison interception for touchdown in super bowl.
COLLEGE FOOTBALL PLAYER: Aj Hawk/ Will Smith
COLLEGE BASKETBALL PLAYER: Terrence Dials
NFL TEAM: Steelers
MLB TEAM: Reds
Recent Activity
Yes.. yes it is. Is this the norm?
All I said is he reminds me of how Bettis ran. I didnt mean we may literally be getting a Bettis clone. I think the down hill style and balance he shows reminds me of Bettis. Also, I called him a "compliment to the guys already on the roster". You wouldnt say that about a guy you think is going to be a star. Maybe try not being so literal?
This maybe the greatest 11W comment of all time.
Just watched some highlights of Williams for the first time. He really reminds me of the way Jerome Bettis ran. Compare the two and tell me what you think:
Williams: https://www.youtube.com/watch?v=NqSooavkvno
Bettis: https://www.youtube.com/watch?v=PeNLuN7PKTo
While many maybe disappointed with not getting that high ranking back this kid will compliment the guys well who OSU currently has on the roster. Hard downhill runner with great balance and foot work.
...with all the other squirrels.
Nuts
He will be back for rutgers. But it sucks that he wont get to pad the stats against Maryland.
He took a loan from a family friend which he says he paid back in full.
So is that the scenario we are zeroing in on? Idc who provided the tickets. If Young wasnt part of the exchange than this is much ado about nothing.
Birm just said on twitter that he knows it was an agent.
Birm just said on twitter that he knows it involves an agent calling them "scumbags". He also doesnt think it involves Young. My guess is the family speculation maybe true.
Where are you hearing this?
If so that is unbelievably unfair to Young. Because this could easily derail the Heisman campaign.
My question is... if he took cash. like literal cash, how could this be proven? You cant suspend someone based on rumors. The NCAA cant demand to look at his bank statement, and the only people who would know is Chase and the agent. And why would either one of them admit to it? How is it even possible for the NCAA to investigate something like this?
Or maybe it isnt... At this point all we really have is speculation and rumors.
Wait... if this occured in 2018 this could mean we have been playing with an ineligible player...
It destroys the matrix. Dont do it.
I saw a stat recently that showed Ohio State's home winning percentage is better at noon than prime time. Although thats probably because they have played better teams during prime time.
its for 2030/2031 lol
https://news.osu.edu/ohio-state-and-georgia-agree-to-home-and-home-football-series/
WHAT?! YES! Better not be like 2050/2051 lol
Im learning to never doubt Ryan Day.
Random:
Ran the PSU vs. OSU game through a simulator. On average it has OSU winning by 38. If you want to run your own simulation click the link.
http://www.ncaagamesim.com/FB_GameSimulator.asp?HomeTeam=Ohio+State&HomeYear=2020&AwayTeam=Penn+State&AwayYear=2020&hs=1&pbp=1&HomeFieldAdv=1&hSchedule=0
It even has a play by play feature.