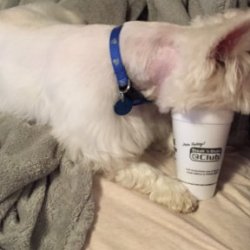 Neutz
Columbus (via Columbus)
MEMBER SINCE August 12, 2015
Former high school and college athlete, social studies teacher. Varsity football coach. Graduate school student.
Favorites
SPORTS MOMENT: James Harrison interception for touchdown in super bowl.
COLLEGE FOOTBALL PLAYER: Aj Hawk/ Will Smith
COLLEGE BASKETBALL PLAYER: Terrence Dials
NFL TEAM: Steelers
MLB TEAM: Reds
Recent Activity
Anyone else ever wonder when we read about a high profile O-lineman being recruited, Studrawa is never mentioned as one of the lead recruiters? I know people are assigned territories but if your school is on the shortlist and you are his would be position coach, wouldn't you WANT to at least have a part in the recruitment?
And before I am down voted into oblivion I have seen Studrawa coach in person. He is old school to the core. Man is a soul eater and it was fun watching his style in contrast to coach Johnson's when they did 1v1 pass rushing drills. I think he is an excellent position coach, but I am getting really curious the more I read about o-line recruiting.
My fiance and I are closing on our house next week. We had a realtor represent us (the buyers) its a super complicated process and it was wonderful having an agent guide us through the process (though she's one of the best in the nation, literally she's ranked) and is a family friend. Their commission comes out of the sellers cost so it doesn't hurt for you to be represented. In my mind its like not taking a lawyer to court. With all the new regulations since the housing bubble burst 10 + years ago the home buying experience has gotten really complicated. I highly recommend getting an agent.
Glad I saw this article. We were in section 121 right down on the court like 4th row. We were racking our brains trying to figure out what was up with those shirts. One of my friends posed the idea that it was players nicknames. But I had a feeling nobody on the team had the nickname "door knob". Really cool idea!
You've obviously never had the country boy breakfast.
I don't think Tom Brady will ever be affiliated with Michigan after the nfl. He's still a little bitter about how he was treated while he was there causing him to plummet in the draft. Also I don't think he's going to want to work 100 hour weeks being married to Gisele. And she ain't moving to Michigan lol.
Hold on... checking that we are not the Arizona Cardinals... ok can confirm we are not. Im good with this move.
Well you're right and you are wrong in a sense. If the best candidate happens to be a minority then yes, you can have both. However, I think its a bit hypocritical for people to claim to want to live in a truly just and equal society where color is not included in how a person is judged, yet say that their race is something thats considered in the hiring process. Those two ideas cannot co exist.
I would agree except that I want to pass them in the all time series. That would take them forever since ya know, they never make it to Indy.
By coach I think the person who brings the best overall cumulative skill set I.e. player development and recruiting. And yes I am for hiring who can do those things cumulatively the best regardless of skin color.
....and why would that be best for success?
I agree, if you go into a hiring process with the goal of diversity you've already skewed the search process. If the best person for the job is black, cool. If not that's ok to.
I could care less what a coach's skin color is. Can they coach and can they recruit? Kids do not commit to skin color. They commit because of relationships.
Don't have a 247 membership. Can someone post (summary) what he's saying?
I get what your saying. But the history teacher in me wants to inform you that not even Machiavelli was a Machiavellian.
Nah seems to be status quo to me.. it's 2019 and TTUN STILL SUCKS.
You need an elite head coach. He sets the culture and hires the assistants. Assistants are important but without an elite head man and culture you can only go so far.
Well I mean the last guy they hired from San Francisco worked out well...
They couldn't communicate with him until he entered the transfer portal. And I think even then Fields probably had to initiate contact. Not as a rule, but college coaches probably don't chase transfers unless they know they have a chance.
Well yeah sure. You need both. But at the end of the day if your players aren't capable of executing it doesn't really matter what your scheme is.
Coaching clinic? Isn't the ohsfca in April? Or is this one strictly a college coaching clinic?