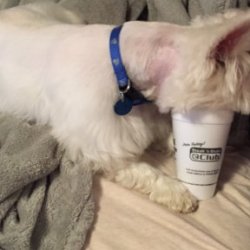 Neutz
---
Columbus (via Columbus)
Member since 12 August 2015 | Blog
Recent graduate of Ohio Dominican University, former high school and college athlete, social studies teacher. Varsity football coach.
Favorites
SPORTS MOMENT: James Harrison interception for touchdown in super bowl.
COLLEGE FOOTBALL PLAYER: Aj Hawk/ Will Smith
COLLEGE BASKETBALL PLAYER: Terrence Dials
NFL TEAM: Steelers
MLB TEAM: Reds
Recent Activity
I feel like this is an act of desperation.
That and he's 15. 15 is very different than 18. How coordinated were you as a 15 year old? Not to mention he's a 6'5 15 year old.
Yeah, I don't think DJ is a huge Zach Smith fan. Osu (tm) has the deepest group of receivers in the nation. No excuse this year.
He means a rotation of 8 players total. Keep fresh legs out there.
ill uv you to counter whoever down voted you. last time i checked its ok to speak your mind around here.
I'm not saying this is the straw that broke the camels back. But it sure is one of them.
I agree. When will it get to the point where universities just decide it's no longer worth sponsoring certain sports.
Don't you love the fact that osu is in a position to tell a high 4* player no? I mean, who has it better than us?!
I say keep it. Would be hilarious if he put 5 td's on Michigan.
Forgot about ball. Man, idc how talented that kid is, I couldn't deal with that dad..
Do they really think whoever they get with the 27th pick will be better than Russell? This is a terrible move.
Hey mr. Bucknut I was wondering if I could be a crystal ball predictor for your brr service. I promise I won't be bias towards osu (I promise nothing). I have done a ton of research and have determined that the best way to become a "recruiting expert" is to wait for the Andrews to put in a crystal and then immediately follow it with my own. I call it the van ooyen theorem.
The brr is all that matters
Rest assured, Alabama will show up.
Aaaaaand this day keeps getting better
Huh. I wonder if it's something he did awhile ago and Thad let it slide, or something recent.
Eapecially at a public university. I don't even post anything close to controversial on social media in fear of losing my teaching job.
I disagree. I am a football coach and it was in the job description of my contract that I act "as a role model for my players and community."
Not just any boom. A Nebraska boom. Up yours Keith Williams.