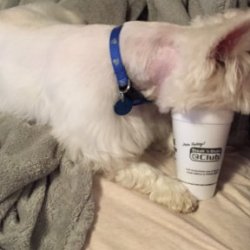 Neutz
---
Columbus (via Columbus)
MEMBER SINCE August 12, 2015
Former high school and college athlete.
Favorites
SPORTS MOMENT: James Harrison interception for touchdown in super bowl.
COLLEGE FOOTBALL PLAYER: Aj Hawk/ Will Smith
COLLEGE BASKETBALL PLAYER: Terrence Dials
NFL TEAM: Steelers
MLB TEAM: Reds
Recent Activity
Huge fan of this site. Not a fan of this article.
Not to be that guy, but do you mean Fredericktown?
"The biggest offer"...
hmmmm that maybe telling.
Hey AE... I might be misreading this but I think this guy wants you to provide some insight.
I know everyone is high on Zach Evans. Not sure if im in the same mindset after hearing those character concerns. However, after watching his highlight tape, he may of had one of the greatest and best coached O lines ever in front of him. Its almost laughable when the tape highlights him as he runs through these gaping holes.
Check it out:
https://247sports.com/Video/Zachary-Evans-North-Shore-2019-senior-season-highlights-9631424/
I cant embed images where im posting from but if someone could take a screen shot of the 25 second mark of the video and post it. You'll see what im talking about.
The Urban/ Nate example you are using is a bit odd. First of all, the point you are trying to make is that children of athletes don't always live up to their parents greatness athletically (which you are correct) Urban was never an elite football player, his best sport was baseball. It also seems that you are not aware how old Urban's son is. He is about to be a sophomore baseball player at Cincinnati. So in a way he kind of did live up to his dads athletic prowess. Sorry to pick but that was an odd example.
Good need another strong big on this team.
The JT first down that broke Harbaugh.
Dude reminds me of Heyward. Could absolutely see him playing DE.
He looks awesome running outside zone. Which btw is Ryan Day's go to run.
Nice... but for real it was 34-10. It was an error where they moved this years score over to 2023.
I actually think he has great change of direction. He's never going to outrace anybody but he reads holes well and hits them. He's the type of back lineman love to block for.
Ive heard Hafley really liked him and called him a "future star"
For everyone freaking out about corners the depth is fine even if Wade leaves you are looking at:
1. Riep
2. Williamson
3. Banks
4. Brown
5. Johnson
6. Shaw
7. Cavazos
8. Watts
Also if you need to go nickel you can bring in a safety so now you can include:
1. Hickman
2. Martinez (assuming he sticks)
3. Ransom
4. Hooker
Disclaimer: This is not a depth chart or preferences just a list of guys in the order they popped into my head.
Everyone needs to RELAX OSU is fine and has plenty of depth.
Hafley said earlier in the year he was working at CB
What about this kid? Highly ranked and just visited TTUN. But hasn't signed. Wonder if they could get him in for a visit?
https://247sports.com/Player/Darion-Green-Warren-46038102/
Qian Magwood: https://www.youtube.com/watch?v=pmGIJsUS3yQ
https://www.youtube.com/watch?v=pmGIJsUS3yQ
Watched him play on tv this year. Dude is really good.
Hes either adding intrigue for tomorrow or he gone.
A quote from AE about Stroud but relevant to Phillip's situation:
Rule #79 of following this stuff: When you have a handful of people saying "hey it really might be Georgia here so stay tuned" while never officially changing their stance or their pick, it's almost always a traffic generation ploy.
No CB's have been flipped. Im feeling this is a similar situation. Its freaking Utah, they are driving up traffic while they can. Cant have a huge fan base.
Losing a few months to make sure you are doing your due diligence and making the correct massive life decision seems like a fair trade to me.