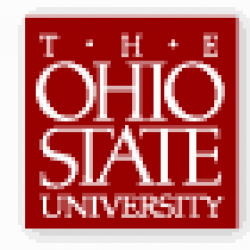 Nerkbuckeye
---
Kentucky--bet you can't guess where I'm from in OH
Member since 30 May 2011 | Blog
Favorites
SPORTS MOMENT: The last play of the game in the National Championship game against Miami.

For me, hitting a 3 run double (after striking out twice) off the fence as a 13 y/o in Babe Ruth against the best pitcher in the league. You should have seen the look on his face after that!!
COLLEGE FOOTBALL PLAYER: That's a tough one--so many--so little time--ok Archie
NFL TEAM: Bengals
NHL TEAM: N/A
NBA TEAM: N/A
MLB TEAM: Reds
Recent Activity
Whadaya' think? Should I stick with coaching football?
Psst.... my caddy, next hole my driver is going to end up between his legs, He thinks I didn't see him checking out Nicki !!!
Oh yea--Five Guys--after eating the fries I can hardly walk out of the establishment
Is that Larry Hunter from my old stompin' grounds-Nerk? I believe I use to run around with his younger brother Randy when I was a kid. I remember Randy talking about his older brother and BB and thought he later began coaching.
Well-- as un-cool as it makes me look--you had me going there!
He just wanted to see if anybody was actually reading his articles-- apparently, you're the only one.
Ok Sarah-- you are creeping me out on the Toccoa Falls/Twilight connection. I don't follow the Twilight Series either but my granddaughter was born in the Stephens County Hospital right next to Toccoa Falls College. I'll have to keep a close eye on her now!!
"because it's not like ESPN cut into the Ohio State-Florida game on the Deuce to show this happening. That would have been ridiculous since it was already on regular ESPN"
I about blew a gasket when they cut away--Couldn't they have just mentioned that ESPN was covering it and if you wanted to you could tune to see history--but no-ESPN, just like your mother, knows what's best for you to see and not see.
Excuse me while I shut my office door--what amazing piece of writing--It's like Kris was a childhood friend of all of us Buckeye fans
Herbie is recovering from Stockholm Syndrone @ ESPIN. He's got them fooled now--he can afford to be a little homer every now and then.
Last year I distinctly remember Herbie in the first week predicting Auburn would break out big and everyone thought he was crazy--including me-- hope he's on target with the Bucks
Just wondering if the incoming players have to drop their drawers to declare incoming Tats to ward off future groping by the NCAA.
Good read Sarah--do you have an older sister?
Yea--it was kinda hard to hate Rich Rod--so pathetic and a poser trying to fit in-you could only feel sorry for his sorry ass--I let my WVU friends and co-workers hate RR--and boy was it a hate with some passion!!!
Now Brady--that pompous, porky, pea brain, paltroon, perek, pig face, pierdolec, pin head, plow boy, pudge, punk ass, puttana, putz, can kiss my scarlet and gray painted ass cheeks!!
Oh so many insults--so little time.
Please do me again Sarah--(I think I'm in love)
You are NEVER going to get a fair and impartial comment from Mark May. Not sure why ESPN keeps him around other than he meets the ESPN qualification to be an ESPN analyst--which is to sh*t on tOSU at each and every opportunity.
Of course Cam Newton had NO IDEA that his dad was shopping him--Just ask Mark May-- he'll tell you so.