Neilwoodgables
---
MEMBER SINCE January 23, 2011
Recent Activity
Jim Harbaugh is a dumb fuck.......you dont say?
I actually thought it was nice that it wasnt overly produced. I like his demeanor.
Just did most of the Lake Shore Trail through Pictured Rocks National Lake Shore in the Upper Peninsula. Pretty underrated area in general if you ask me.
Kids arent quite old enough to handle their own gear so we did it doing day hikes.
Any place in nature is a great place to hike when you are in the right frame of mind.
I wish him well........once a buckeye always a buckeye.
I will never ever watch that game again. I will wish for Dabo and the Officials to burn in hell everyday instead.
Who was the turd who wrote the SI piece? George Dorfman?
The only thing Tress was guilty for was for protecting his players while issuing a very eloquent fuck you to the NCAA and the entire hypocrisy of its governance over "amateur" athletics.
Him being carried off the field by his championship team at halftime of The Game 2012 might be the greatest thing I ever saw in the shoe. I was so happy he got the opportunity for him to leave the field in the manner that he deserved.
Well thats awesome......now the only people that matter are under 40 and not anybody older. Thanks for the facts Joey!
While no longer my musical taste.....my summers growing up were punctuated by Van Halen Songs
Dance the Night Away
You Really Got Me
Drop Dead Legs
Top Jimmy
Summer Nights
Looked to me that that Locker room was scared shitless and contemplating their grisly fate.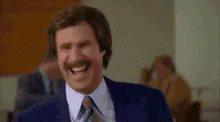 That is pretty much the end of the thread.
There is nothing Harbaugh could say or do that would trump what was on tape for Shea Patterson.
I thought he was a good player for them too. He played tough and he was accountable for his own play but he really wasnt any better than Speight or Ruddock.
UGAs offense is prehistoric, unimaginative and bollman'esque.
The failures to achieve under Richt have just taken on more elite level of underachievement under Barney Rubble
Nah...you got it all wrong man.... you have to go sacrifice yourself for the economy so the richest 1% dont take a total loss this year!
Joe Burrow was loved by his teammates. I think they would have rallied around him just as much. I am not trying to denigrate you but was truly interested in what part of his comments you felt were bull shit. I get it if you dont like Urban but based on their respective2018 seasons, Urbans choice was 100% correct and the furthest thing from BS. IMO.
I hear what you are saying but you gloss over very important considerations when you skip to "ending the fear". From the very beginning the fear of Covid 19 was its virulence to its host and how easily transmitted the disease is. From the very beginning the projected mortality rates have been identified at around 1% up to 3% in worst case scenarios.The FEAR was how quick the spread could be combined with the virulence of the virus and how it could quickly overwhelm our medical capability to care for those infected who developed severe symptoms.
Keeping people home is an attempt to avoid that scenario and save our front line health care workers. I get that everybody is ready and raring to go. It is what we do.......The greatest generation was called to action in WWII. We have been called on to sit home on our couches. It is extremely frustrating to be in that position but my wife and I have 7 siblings and in-laws between us who work in either ICU, Respiratory Therapy, NICU and an ER physician who work at the university hospital who are on the front lines and being forced to work 18-24 shifts while being potentially exposed every minute of every day they work to save lives. There have been a few stories shared of what its like to care for those hooked to ventilators and the others just starting to drown in their lungs and wondering when another ventilator is going to open up.
To leave out consideration of WHY we have actually been staying home and without consideration of all the workers who have continued to work during this shit show severely undermines your argument and perforates the flimsy generalization you make MVAs. At the very least just using the mortality rates of things to make your point is a massive failure.
Urbz isnt wrong. Dwayne Haskins is the best QB ever to play at OSU. His stats from his ONLY season as a starter back that up in a million ways.
He may not have been the best football player we ever had at the position but I feel those are mutually exclusive arguments.
In his single season as a starter he own B1G records in
Passing TDs
Passing Completions
Passing Yards
He is top 5 in the most significant other measures.
He is the best B1G QB of all time based on one season.
The good news is that Fields is going to give it a serious run!
I enjoyed watching Pepe Pearson but something tells me there are some pretty good season by guys not named Archie, Eddie and Zeke that deserved mention for being at least as good as PP's 96-97 campaign.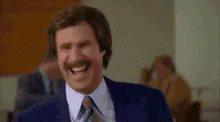 The facts are that 4/5 people with known Covid 19 show little to no symptoms.
So you are saying that it can be passed unknowingly because 4/5 people carrying it show no symptoms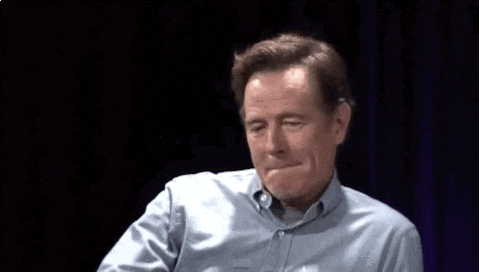 So the info saying that 50-70% of the population will contract and that 1-3% of those contracting wil die are wrong?
Because thats alot of people Walter.
In person general studies classes?
I disagree massively.
It isnt an overeaction at all. It the only thing that they have the option of doing.
I conduct business via skype platforms on a daily basis and attended much of my Masters program via a live classroom online app for lectures so I am interested to understand why you can learn as much? Please fill me in.