Neilwoodgables
---
MEMBER SINCE January 23, 2011
Recent Activity
Fuck Penn State
I cant wait
The best Michigan can hope for is a three-way tie, though it would then lose the tiebreaker.

If Ohio State loses its final two games, Michigan wins its final two and Penn State loses at home to Rutgers in its season finale, all three teams would finish 7-2 in conference play.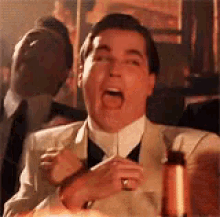 he is a bitch and a shitty QB
fuck the steelers, garrett was in the wrong but i havent heard a thing about Mason Pickedolph's attempt to rip his helmet off
I truly believe that Chug could hand the ball of an run enough PA to beat any team in the B1G in a one game scenario
As long as OSU is in the top 4 WGAF.
I want to see this team take on whoever is being touted as the best.
If they make it to the playoff, I would love to see OSU get Clemson and LSU but I wouldnt be sad if they got a chance to beat bama again.
Fuck Penn State. Who cares if more than one team from the B1G makes it to the playoff. Minny is a great story and I can't hate on Fleck because he loves Tressel.
If Chase gets ruled ineligible for the rest of the season I am going to hunt down Mark Emmert.
If OSU lays Chase Young at the altar for sacrifice on behalf of the NCAA's hypocrisy than I might have to retire from OSU Football.
Plane tickets for a players family to attend a bowl game....YGTBFKM.
Worst fucking thread of all time
It's because they have ever won a god damn, choked iMO 2 games way against Alabama, they let Justin Fields go, Kirby Smart is not a good game day coach, he drinks O'doules, has a horrible hair chat and wears a visor. Did I miss anything?
Hey JP.....I havent gotten my question in to you on time in any of the previous weeks and now it has been but answered with this last weeks game result (my question was what you saw as this team's ceiling/were they championship caliber).
I guess my new question will be whether there is anything that you see on the defensive side of the ball that you feel represents a weakness that could be exploited including depth.
Love this segment every week and it is great for us fans to have you as a contributor in this manner.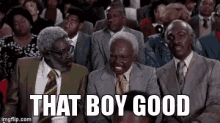 Kid is a beast.