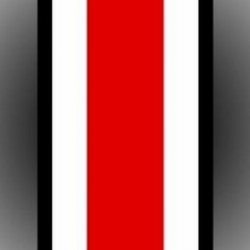 ncinthenext3
---
Member since 25 September 2013 | Blog
Recent Activity
Question is, who now? Think Billy Donovan wants out of OKC?
When you wish.....upon a well.....I say you can go to _ _ _ _ "...........
Unfortunately, I'm old enough to remember when Natural Light was pitched as, "The beer with a taste for food".....but at the time I wasn't old enough to care anyway. I was just happy to have beer!
I thought since it was Boston that could be a Narragansett. You know their old slogan was : "Like to eat clam? Grab a ....Gansett"
It's not though. Nate is in the Natty.
I'm not going to be happy about losing Ed Warriner, but I will be happy about Wilson's running the offense. Warriner's Oline coaching was a huge part of the 2014/15 title run. So, thank you Ed and best of luck to you. Too bad he's not a skilled play caller. Urban has pretty much purged the offensive coaching side of the ball, and things are looking goooood!
Behind Washington and USC? There isn't a complete defense if you combined them. Behind OK is just salt in the wound.
Clemson stealing Wichita State's nickname. "The Shockers"
Well it's all fun and games until someone gets penetration.
I played on the field, showered with the team, yet somehow avoided a** fingering team mates. This Boulware guy. What a freak. Should we be changing the Clemson 'Tigers' to Hawaii's former nickname? What was Wilkins trying to do? Totally new definition to the term "Bum Juice".
It's F ****igan Friday! ....and they still suck. They can have their hyphenated last name wideout. Too bad no QB will ever have enough time to throw it to him.
World-class douchability has to be a part of the ****igan staff prerequisite skill set.
Having met him numerous times.....and having him actually remember my name every time after the first time, I've never been more astounded by how a guy like JT could make you feel like you were the only person in the room. I can't respect a guy more, and falling on the sword for his misbehaving players was the ultimate thing he could give up for those he cared about the most....his players.
Well, I dislike Steven A. Smith, so....
That guy has a mouth for radio. That lack of teeth screeching guy should never have a TV camera aimed at him ever again.
Chump don't want the help, chump don't get the help. That airplane quote is perfect as it relates to Harbaugh just being a weirdo.
Looks like this is a transfer with a mask on.
Can't send Rick pics to your tutor, play with them and then be disinterested. They want revenge.
Wow. What the hell? Fake account, or someone's lying.......
So disciplinary reasons. As long as you're getting grades you can come back. Then JUCO pops up, which might mean he either wasn't enrolled or was having challenges. If this was Fork Union Military Academy then no worries....but it's not. Interesting to see where this ends up but sounds like we will have to wish him well elsewhere. Saw him play in the Spring game. Fastest guy on the field scoring on the jet sweep.
Hard to say. Urban and Coombs were there in the middle of a snow storm just yesterday. This would be very demoralizing for Harbitter. I'd love to see another win over that wacko.
All I can say is his number should be 36. Pleeeeease.
Someone needs to send this Savage Tigger chick a William Tecumseh Sherman T Shirt. Because it's a wonderful thing.
What a read. Some of that stuff really hit home. Like when we close a deal and the mind automatically goes to "OK, What's next?" That stuff's real.
I'm going to take Ohio State for 226, Alex.
Someone's going to rat this girl out. This whole story is going to go public and there's nothing the university will be able to do about it. Especially if this is about pictures. Someone's coming forward, and they better not be at all surprised if they end up with egg on their face.