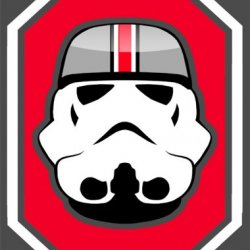 NCBuck1
---
Charlotte, NC
Member since 29 August 2011 | Blog
Favorites
NFL TEAM: Panthers
NBA TEAM: Cavs
Recent Activity
Congratulations Mr. White! The defense is killing it. Come on offensive freshman!
Those are gonna look dope with my "I hope I don't get killed today" t-shirt!
Kumbaya my friends, kumbaya
Yes. Very difficult to listen to.
"AVOID POLITICS, RELIGION & HOT-BUTTON SOCIAL ISSUES Sorry, we just don't want any of that stuff around here and discussing one of those topics is the quickest way to earn the banhammer. Nobody cares about your hot takes on these issues and there are plenty of other places on the internet for you to talk about politics, religion, gun control, immigration, abortion, etc." If this doesn't qualify as a hot button social issue, I don't know what does. MODS PLEASE STOP THIS NOW!
How to lose this record in 13 games? Lose Tom Herman. The man can flat out coach quarterbacks.
They are who we thought they were. Pretenders.
No State Penn! That's about as much rooting I can muster tonight. Sickening.
Sure, no argument against bama being no. 1. But to say the Buckeyes are not deserving to be in the playoffs is a pure troll move.
I'd say our resume is better. The SEC's rankings this year are based on past success. The conference's record against out of conference power 5 teams is somewhere around 30%. Just look at last week's rankings when Florida was blown out by FSU and barely moved. Bama hasn't played anyone other than USC at a time when they hadn't figured their qb situation yet.
I live in the South. I'm surrounded by ignorance and assholes. Go Bucks! Ohio vs the World!!!
Kind of strange that they play defense with roller skates on there. Oh, they're not? Dudes a straight beast with bad intentions. Love it!
222
Loving sighting!!!
Jix Harbaugh? Never heard of her. SCREW BLUE!!!
I'm sure I've missed the #firechad joke completely. I haven't been able to hang out here as much as years past.
Not yet. Give em til B1G play to get the boys straightened out.
That'll make the Jackson state folks feel better.
Potter needs to learn how to box out. Who coaches the bigs this year?
High flyin slamma jamma time!!!!!
Try livestream365 tank. I've had luck finding games there without all the pop-ups and malware/virus attacks.
Tate is the freakin man. I love his energy. We need three more guys like him and Cam.
Haha yep.