nappyson
---
Charleston, SC (via Angeles City, Philippines)
Member since 22 June 2013 | Blog
Military brat, attended 3rd through graduation in Ohio (Newark and Fairborn). Did 13 years in the USAF and currently working for Boeing.
Favorites
SPORTS MOMENT: Watching 2002 Championship in Japan and 2014 in SC surrounded by haters
COLLEGE FOOTBALL PLAYER: JT, Samuel, Dontre, Raekwon, Tyquan, Hubbard and Hill
NFL TEAM: Lions, Barry Sanders is my hero
MLB TEAM: Reds
Recent Activity
Once it started playing I couldnt stop watching it haha. The guy with long hair sung his butt off. +1
Just line Cooper up on him
Why is Lou Holtz there drinking out of a michigan mug? lol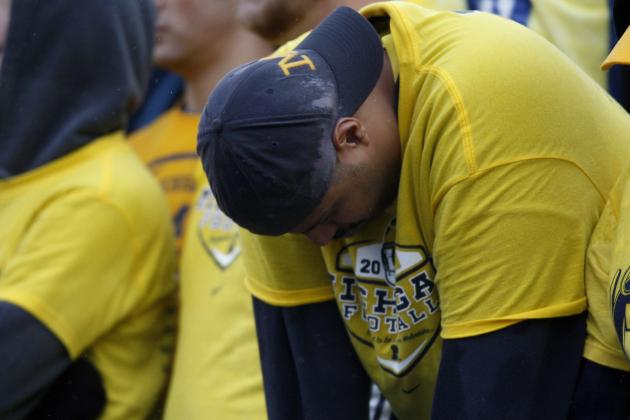 Always down for tears from up north
Big Trouble In Little China
Starship Troopers
Glory
Plain Clothes
Three O'clock High
Good point about the HC, appreciate the input.
Anyone know how recruits normally receive offers? I would imagine a phone call from the coaching staff but maybe in this case he received it in the mail and didnt read all of his letters?
That was my exact feeling, had to share.
"Have a good time with former teammate Dontre"
Or how about an all alum coaching staff? I would rather Joey Galloway or Cris Carter coach the WR's and bring Troy Smith in for the QB's.
I wouldnt say the cupboard is going to be bare, just that alot of younger guys are going to get their chance to step up and play. As far as coordinators go Scott Frost from Oregon would be an excellent hire for Offensive coordinator. Brett Venables from Clemson or Don Brown from Boston College would be excellent for the defensive side of the ball. I think Chris Ash has done a remarkable job this year for defense and most of our issues are on the offensive side of the ball as well as off the field distractions. Lets not forget that MSU played tough and are a very good and well coached football team. I think we have gotten so used to winning that this loss hurts way more than it should but lets not forget the job these young men have accomplished over the last couple of years. Go Bucks! Beat Michigan!
IYAAYAS, I've seen it from both since I joined in 2000. Not sure who came up with it first
No brother, Sean Nappier here. Great minds think alike though . .
Honestly JT, but I still believe they can win a second Championship with Cardale as well. I don't remember ever hearing of another redshirt sophomore QB being voted Team Captain at Ohio St. Even though he made a stupid decision not too long ago his leadership potential is obvious to his teammates.
I think part of it is qb/wr chemistry; for the most part he has connected with Miller, Marshall and Thomas multiple times. Samuel is even getting targeted alot more as well this year. They do seem to not target the TE's as much this year and that got us alot of big chunk plays last year up the middle. JT is more built for the offense that Meyer is shooting for but he is still undefeated with Cardale taking snaps. Cardale earned Herman's trust last year and that has to be hard losing a mentor like him as well.
Good enough to beat Wisconsin/Bama/Oregon and is also still undefeated as a starter.
Devin Smith as the deep threat helped alot
With Fournette being shutdown by Bama and Boykin throwing 4 picks hopefully he bumps up in the heisman rankings
114 yards on 26 carries for a 4.4 avg